Medical needs remain urgent on both sides of the frontline, for residents and displaced people. Many health workers have left the rebel-held area, leaving thousands of people without access to adequate healthcare in remote villages.
Many medical facilities have been damaged or destroyed, and there are critical shortages of basic and specialized medicines.
Doctors Without Borders (MSF) continues to expand its medical activities to meet the needs of people living in the hardest-hit areas, and to people who had to flee the conflict.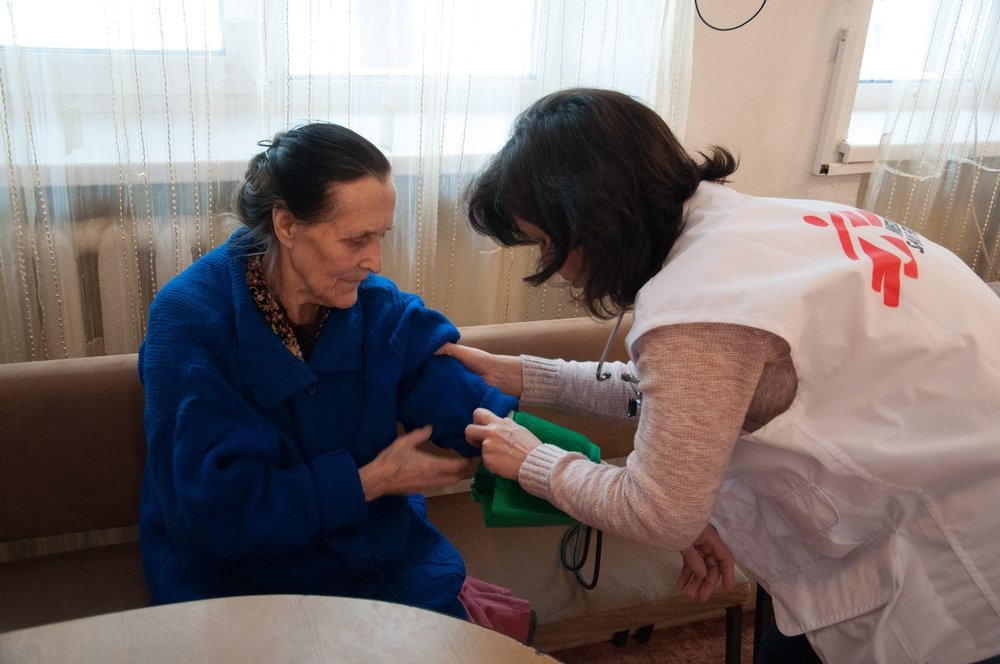 Since the beginning of the conflict, MSF has supplied more than 110 facilities, hospitals, ambulatories and social facilities, with medicines and medical materials and equipment.
Medical consultations
In January, MSF began running mobile clinics in Donetsk and Lugansk regions, on both sides of the frontline, to provide basic healthcare in towns and villages to residents and to displaced people living in temporary accommodation.
MSF teams now run mobile clinics in more than 30 locations on both sides of the frontline, in the cities of Donetsk, Luhansk, Debaltseve and Artemivsk, but also in villages around, trying to reach people in rural areas where the needs are acute.
People living in villages closest to the front line on both sides are suffering the most. There are far fewer or no medical staff and no drugs.
Most of the people who have remained in rebel-controlled areas are elderly or disabled or did not have the means to leave.
MSF's doctors mostly see patients with chronic diseases, as well as respiratory infections because so many homes have had the windows blown out and people are living in poorly heated shelters.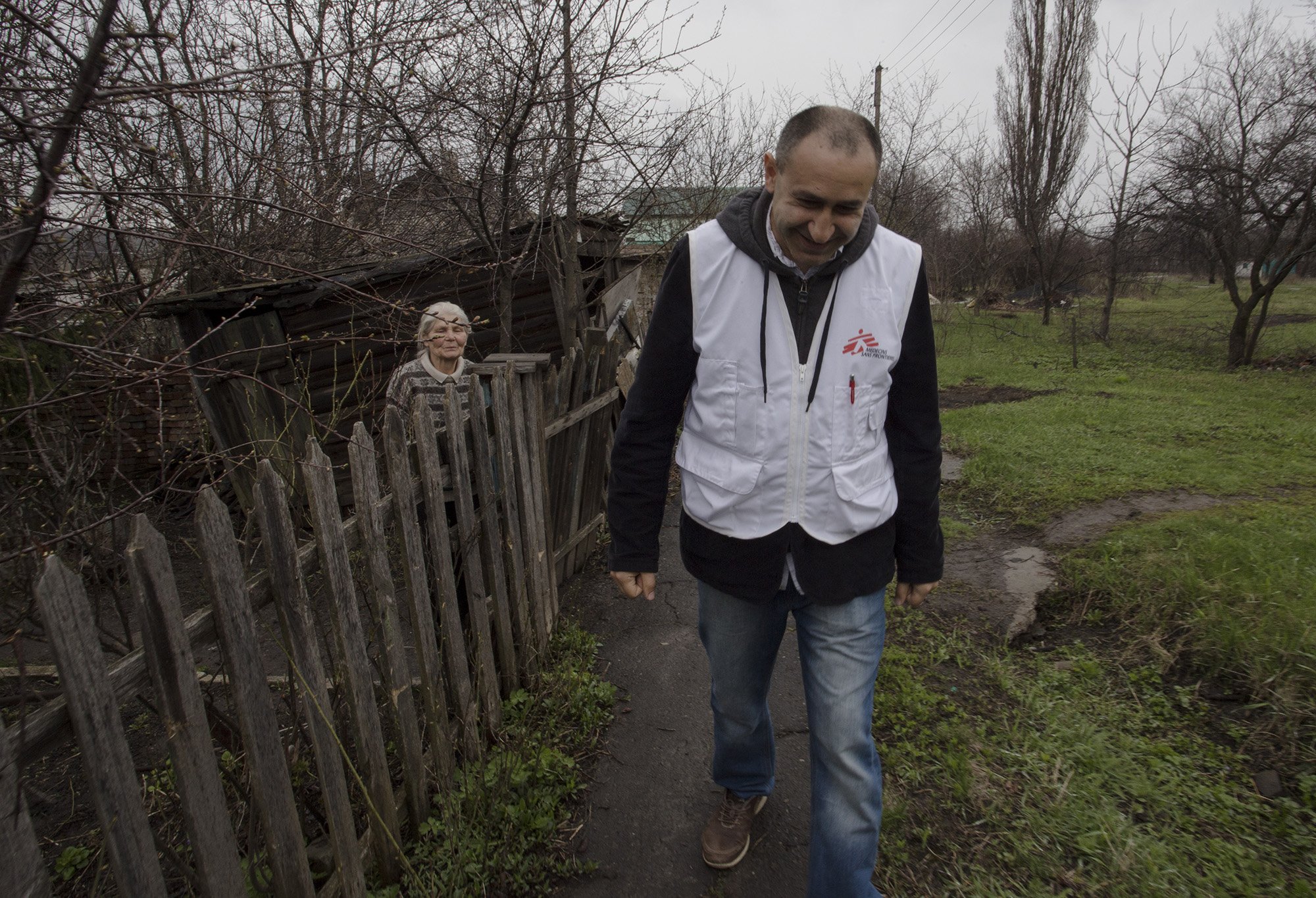 Mental health programme
MSF is also expanding its mental health programme to reach more people affected by the conflict, patients in social facilities, displaced people, as well as medical staff. More than 1100 individual consultations have been conducted from May 2014 to February 2015.
Many patients are traumatized by the events they experienced and can experience insomnia or anxiety. Some have directly witnessed bombings and lost their loved ones, while others have been separated from their families when they fled.
MSF provides counselling to the patients to try to relieve the most acute symptoms they experience.
Multi-drug-resistant tuberculosis programme in penitentiary system
MSF has been running a multi-drug-resistant tuberculosis programme in Ukraine since 2011, and currently has 170 patients under treatment in five pre-detention centres and prisons in Mariupol, Artemovsk, Dnepropetrovsk, Dzhanivka and Donetsk.
The team provides all the necessary drugs to treat the disease and to help patients deal with the side effects of the treatment.
When the conflict started in eastern Ukraine, keeping the TB programme running became a real challenge, leading MSF to eventually stop working in the detention centres, as heavy shelling made it too dangerous for the teams to reach them.
However, even though the team could not get there, MSF managed to make sure that the drugs were still available – as they have been, without rupture, throughout the whole conflict.
MSF has now resumed its regular presence in the facilities and is helping to fill some of the gaps in health staff. Many of the patients who stopped their treatment have now restarted, and data from the past two months shows good results in terms of their adherence to treatment.
MSF is also trying to help control the spread of the disease within the penitentiary system by providing support for the early diagnosis of the disease and improving infection control mechanisms.
Find out more about MSF's work in Ukraine.