Fourteen years ago, the MSF Nurse fled conflict in her home country the Democratic Republic of Congo. She has been committed to humanitarian work ever since.
"My name is Dodo Kibasomba. I am a nurse from Democratic Republic of Congo (DRC). I have been working with Doctors Without Borders (MSF) for 8 years, in places including Bangladesh, Mauritania, Niger, Mali, CAR and Nigeria.
For most of my career, I worked helping refugees.
Following the Rwandan genocide in 1994 and the Congo Brazzavillian crisis in 1998, I helped people in distress in the DRC, refugees who had fled those conflicts.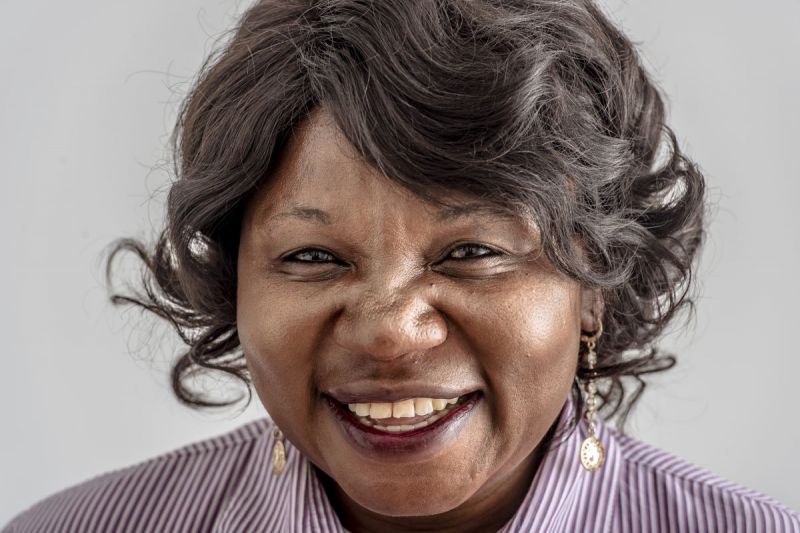 Then in 2004, war arrived at my home in Bukavu in eastern DRC, and my fiancé and I were forced to run.
We had to move quickly, to get to somewhere safe. We left everything including our families behind, fleeing as refugees to come to South Africa where I had nothing but my official asylum papers and a very small, small bag.
I know first-hand the kind of life refugees live. After my experiences at home, I gained a passion to work to help people in distress because I knew very well how vulnerable they are, how hopeless they are, and how in distress they are. So I thought I would stick with this work so I could help them.
I knew about MSF from the DRC, their work helping people in refugee and IDP camps, but I was with another NGO back then.
After I arrived in South Africa, in 2008 June, there were xenophobic attacks against migrants from Zimbabwe and that's when I started working with MSF.
The situation for refugees is the same everywhere. And the xenophobic violence I saw in South Africa, together with the fact that I am now a refugee myself, helped me further understand the difficulties, stresses, and attitudes refugees face. It created a compassion in me to commit to humanitarian work.
I have learnt many things working with MSF over the years. There are many challenges in the field. But the most important part of the work for me is that we arrive at a place where we see people dying because of a lack of health facilities.
There are usually no food items, little or no water, and poor hygiene. But when MSF arrives, we work hard to reduce that mortality and morbidity.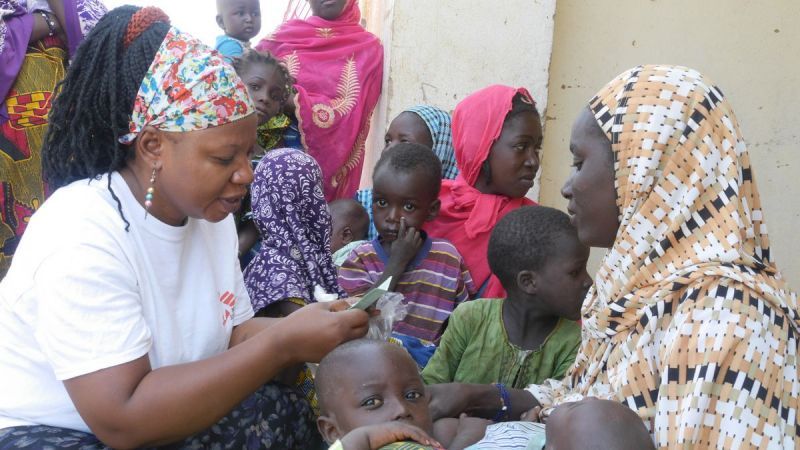 Being a humanitarian, particularly with MSF, is very, very important to me. My husband also wants to work as a humanitarian, but we now have two children and cannot leave them alone in South Africa, so for now, I go on assignment to the field and he remains at home – so that one of us can achieve our dream of helping others.
My children are also happy with the work I do. I know they miss me for a few months at a time, but sometimes I see my daughter taking her dolls, lining them up, putting on her toy stethoscope, and help "treat" her patients.
She says she is also helping refugee children, and that she one day wants to be a doctor.
I'm happy when I see that because my children understand what I'm doing, and maybe one day they will want to do the same."
---
Find out more about MSF's work in DRC.