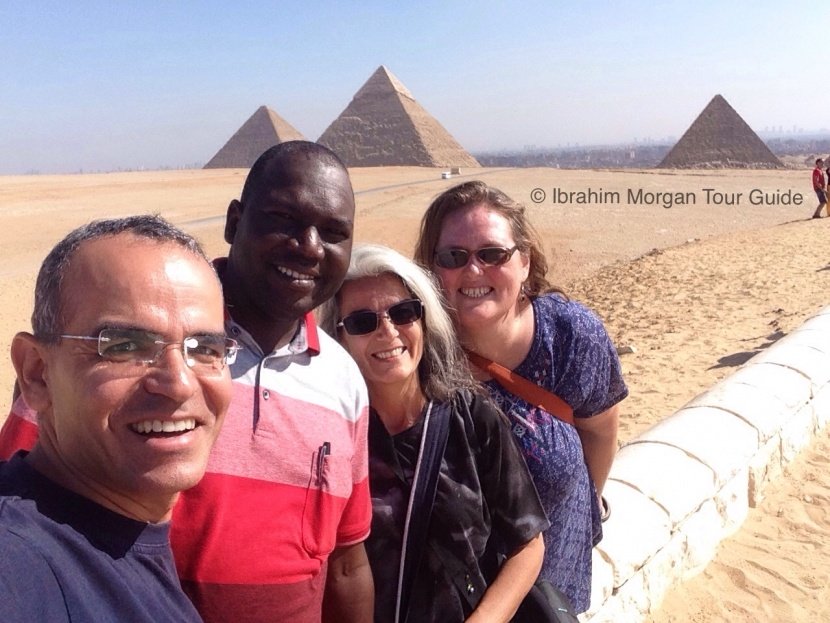 Cape Town nurse Ainslie McClarty recently returned from
Egypt
, where she worked six months as a project coordinator for MSF activities in Cairo and Alexandria. The projects in Egypt provide care for refugees and migrants from across sub-Saharan Africa who are fleeing persecution and poverty.
"What really stood out for me was the sheer hell that people had been through. I'm amazed at the strength of the human spirit to carry on. It shocked me and inspired me at the same time," she says.
 
Ainsley joined MSF in 2014, when she worked for six months as a specialised nurse in MSF's hospital in Helmand province, Afghanistan. In 2015, Ainsley served as deputy field coordinator in MSF's emergency response for survivors of xenophobia in Durban.
 
Tell us about MSF's refugee projects in Egypt
Many people from less advantaged African countries and the Middle East come to Egypt either to settle or make their way to Europe. Many are fleeing violence or torture and Egypt is a safer, wealthier country. Most of these refugees or migrants have a really hard time; they get abused, they don't get paid, or they get robbed.
 
MSF has two clinics – in Cairo and Alexandria - that provide these vulnerable people with basic healthcare, psychological support, and specialised medical assistance in cases of sexual violence or torture.
 
In Cairo, we don't even advertise, our clinic doesn't have signage. People hear about our projects word of mouth through our networks and seek us out.
 
MSF also works in detention centres in both cities, giving medical care to people who have been arrested for trying to cross the Mediterranean. Some might have paid for smugglers who then run off with their money after tipping the police to arrest them. Then they are detained indefinitely, with no assistance.
 
What was your experience with MSF like?
Initially, I was only supposed to be coordinating the Cairo project for three months. Then I was asked to go to help expand the Alexandria clinic for a further three months. So I was involved in setting up a permanent office, training staff, setting up a separate budget, getting things done.
 
Our MSF team were literally from everywhere. Because our patients were largely from Somalia, North Sudan, South Sudan, Eritrea, Ethiopia, Libya, we had to get interpreters from these countries. Many were themselves refugees, and they all wanted to contribute to the wellbeing of other refugees. They also worked as health promoters, telling people about key healthcare practices.
 
Everything took twice as long because of the translation. If we didn't have an interpreter on the ground, we'd call the other office and do it over the phone. And there were still so many patients we couldn't communicate with because we didn't have an interpreter who spoke their language!
 
What were your impressions of how refugees and migrants are treated?
What really stood out for me was the sheer hell that people had been through. I would cry sometimes to hear their stories of uncertainty, trauma, torture, and to see how they were treated like criminals. I'm amazed at the strength of the human spirit to carry on. It shocked me and inspired me at the same time.
 
What surprised me was how vulnerable they were in Egypt. We had lots of fresh and repeat cases of people experiencing violence. We had one guy who passed through our clinic three times. He kept getting arrested, going back home with nothing, then saving up again to get to Europe and coming back. We wondered who was taking his money each time. 
 
My brain didn't compute well the terrible things that people can do to each other, so I focused on what I could do better to improve the smooth running of the project – which was my part in helping them get healthcare and have a good experience with MSF.
 
Find out more of MSF's work in Egypt