Job Kamanda, 29, a Kenyan nutritionist is among the numerous staff Doctors Without Borders (MSF) has deployed to provide emergency medical care in Nigeria's Borno State where over 500,000 people live in catastrophic health conditions. The area outside Maiduguri has suffered years of conflict between Boko Haram and military forces which meant people were either displaced or cut off in enclaves. MSF has witnessed extremely high malnutrition rates among children under five  years old and people are in urgent need of medical care, drinking water, food and shelter.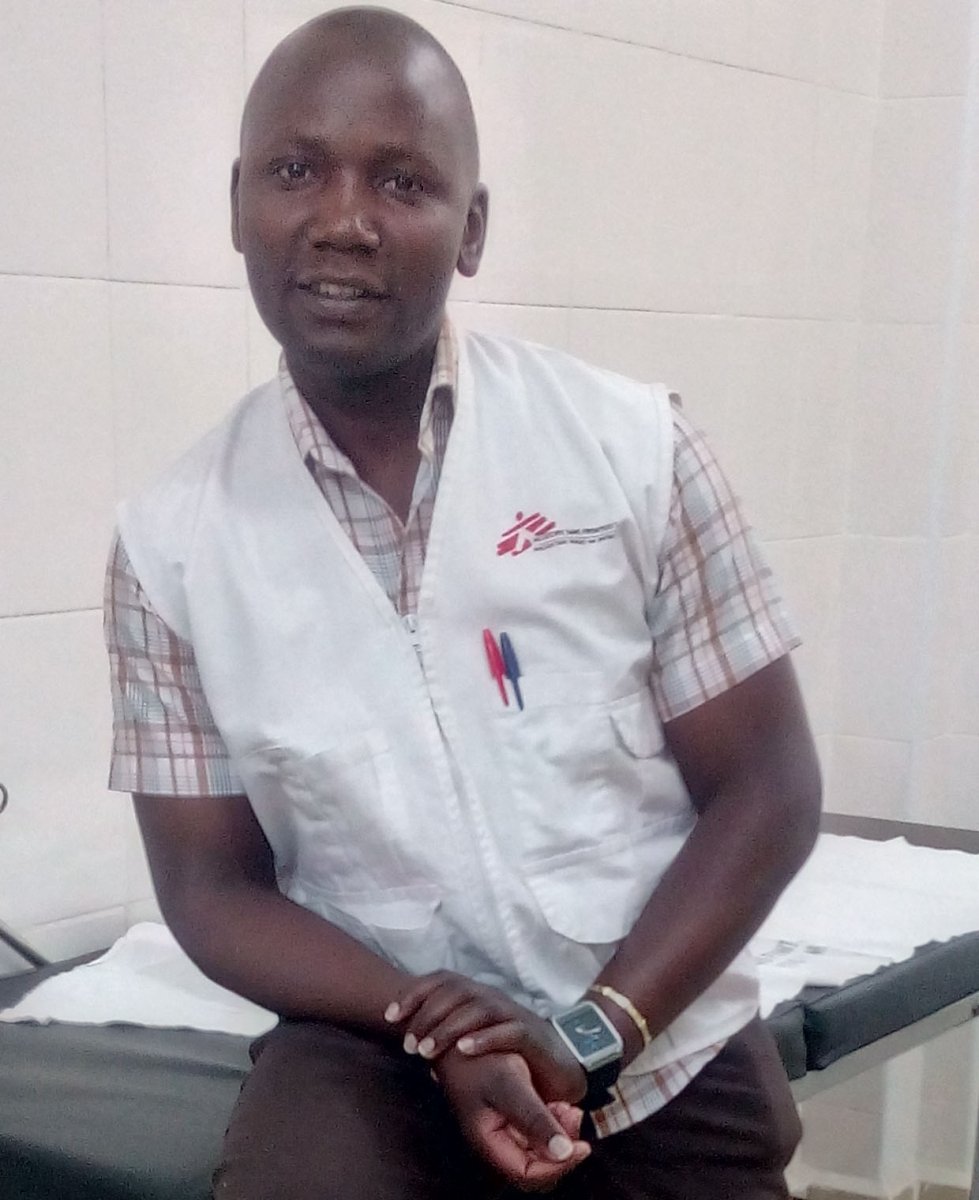 "I will work in an emergency situation. And the severity of this crisis means I'll really have to work and make decisions fast," says Job. "I trust I will not overwhelmed by treating the huge numbers of malnourished children."
In June, an MSF team observed extremely high levels of malnutrition and mortality in Bama, Borno State's second-largest town. Fifteen percent of children suffer from severe acute malnutrition. In Banki, another town, nearly one in three children is malnourished.  Malnutrition rates are also very high in the state's other areas. 
As a nutritionist, Job's skills are critical to addressing the extreme prevalence of malnutrition among children –  a serious medical condition caused by a lack of essential nutrients. Previously, Job worked on a malnutrition crisis in Kenya's Kilifi County in 2010. However, the extent of malnutrition is far worse in Borno State than it was in Kilifi. In Borno State, high malnutrition rates are caused by conflict while in Kilifi they were mainly caused by drought. 
His passion for treating malnutrition stems from having grown up in Kibera, the largest slum in Nairobi, Kenya, where he saw large numbers of malnourished children. "These kids' suffering made me want to do something to avert it." 
In Borno State the majority of children Job will treat suffer from severe acute malnutrition and live in camps for internally displaced people (IDPs). Treatment for severely malnourished children will happen in Intensive Therapeutic Feeding Centres (ITFC), where they will be fed every two hours and their appetite, digestion, weight and height measurements will be monitored weekly. An ITFC is an inpatient stabilisation centre for treating malnourished children who are clinically ill, while outreach services are linked to Ambulatory Therapeutic Feeding Centre (ATFC) where malnutrition cases without complications are treated.
Job explains that malnutrition affects a person's metabolic system which hampers their ability to absorb nutrients. 
"Treatment for severe acute malnutrition involves first providing the child with F-75 – a therapeutic milk formula used during initial management of malnutrition until she or he is stabilised. Severely malnourished children's bodies are so wasted that they can't handle normal amounts of protein and sodium or high amounts of fat. As soon as the child is stabilised on F-75, they are given F-100, a milk formula with more calories and protein to rebuild wasted tissues," Job explains. Children are then given PlumpyNut, a peanut-based paste ready-to-use therapeutic food containing carbohydrates, vitamins and minerals among other nutrients.
If there's no improvement after three months, doctors determine if there's an underlying complication like TB or HIV as these illnesses can impact treatment of malnutrition. "As TB and HIV compromise the immune system, they increase the risk of a child getting other illnesses like pneumonia and diarrhoea," explains Job. "Having diarrhoea further depletes the body's nutrients, making malnutrition worse."
While in Borno State, Job will also train community volunteers, caregivers, community health workers and other support staff in managing and treating malnutrition.
Find out more about MSF's work in Nigeria.