John Sekibibi, who hails from Rwanda, has worked on numerous HIV/AIDS projects with Doctors Without Borders (MSF) in the Central African Republic (CAR), the Democratic Republic of Congo (DRC) and Niger. A recent report by MSF highlighted that globally agreed goals to curb the HIV epidemic by 2020 won't be realised unless the HIV response is dramatically accelerated in West and Central Africa, where people with HIV continue to suffer needlessly and die in silence.Three out of four people in the region don't have access to ARV and it accounts for 27% of all AIDS deaths worldwide.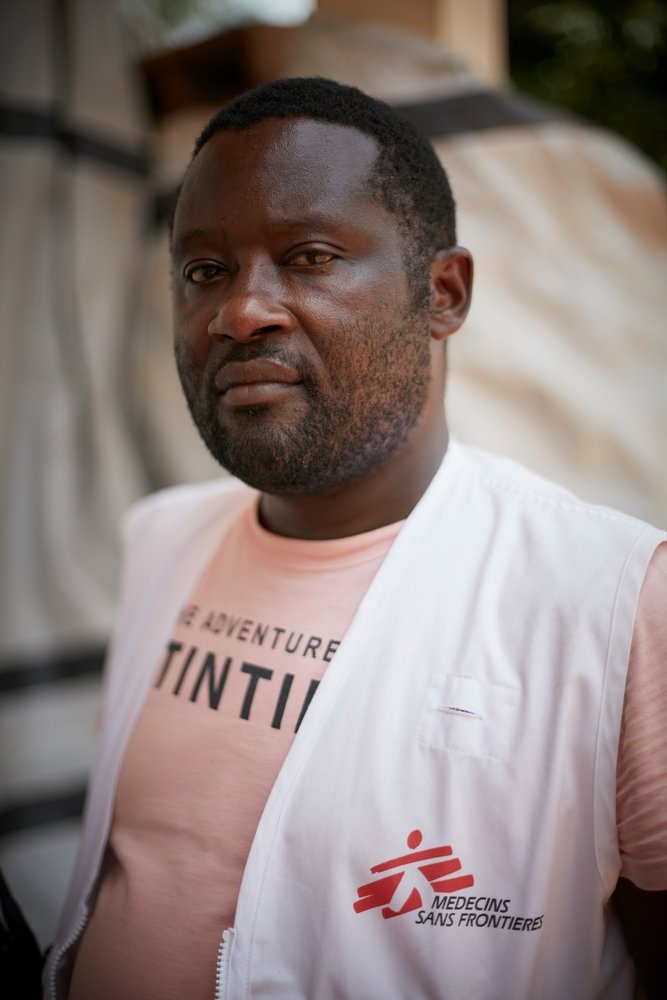 John recently returned from a four-month assignment in Carnot, CAR, where he worked on implementing HIV programmes in three MSF-supported health facilities. HIV/AIDS is the leading cause of death among the general population in CAR. Years of political instability and civil conflict in the country have led to basic healthcare services and the national HIV/AIDS response disintegrating. MSF and other organisations provide most of the country's health services, but work is regularly disrupted by violence.
While working in CAR, John provided training to local medical staff on the clinical management of HIV and opportunistic infections (OI). "I really enjoyed imparting skills to people to ensure better healthcare provision," he explains. "My role also included strengthening the roll-out of prevention of mother to child transmission (PMTCT) services."
This was John's second assignment in CAR after working there in 2014 when he was responsible for training and mentorship of staff, implementing task-shifting to nurses as well as outpatient and inpatient management in a facility where most patients had reached the end stages of AIDS and were ill with serious infections. Tuberculosis was the most common infection, while many suffered from Kaposi sarcoma (a cancer causing lesions in the skin, lungs and mucosa) and cryptococcal meningitis.
"The hospital had to deal with an insufficient number of doctors and nurses attending to patients and it experienced shortages of antiretrovirals and medicines to treat OI," John explains. "MSF supported the hospital in accessing this life-saving treatment."   
Many of the HIV patients on ART lived far from the facility – some even travelled two days just to make it to the facility for medicine refills. This made it very difficult for them to adhere to their continued treatment regimen, risking the development of drug resistance due to interruptions. 
Because health facilities were located so far from where people live, many women gave birth at home thus weren't able to access the PMTCT programme. During his time at the hospital, John and his team also began testing malnourished children more rigorously for HIV as malnutrition is often linked to underlying HIV or TB infection.
"While working at the hospital, we decentralised ART services from the hospital into health facilities in surrounding areas, which really made it easier for patients to get care. This was one of the project's greatest successes. Unfortunately, the rise of insecurity in the area meant I had to be evacuated from CAR before my assignment ended."
Earlier this year, John worked in five MSF-supported health facilities in Goma in the DRC. In 2014, ART coverage in the DRC stood at 23% - among the lowest in the world due to limited availability and accessibility of services.
DRC has a relatively low national HIV prevalence rate of 1 percent,  which translates to an estimated 450 000 people living with HIV – however HIV testing rates in the country are low. Nearly 80% of women and 84% of men have still never been tested.  
On first arriving in Goma, the health facilities only provided outpatient treatment, however John wrote a proposal which enabled the successful implementation of inpatient treatment for HIV/AIDS patients. "It was really necessary to provide inpatient treatment because some of our patients were so ill with anaemia, severe pneumonia, meningitis and other OI. They just couldn't receive adequate care at home. Providing this inpatient treatment is one of my proudest memories and greatest successes in my work in treating HIV." 
Find out more about MSF's work in Central African Republic.