Patricia first joined MSF as a nurse in Southern Africa in 2006. After a decade in the region, she took up a position as medical team leader in Taiz, Yemen. Earlier this year, multiple attacks forced MSF to reduce its activities in Taiz. Patricia tells us what it was like working there in 2017:
I started working with Doctors Without Borders (MSF) in 2006 and after spending a decade in Southern African treating HIV and TB – including drug-resistant TB – I decided it was time to go on my first out-of-Africa assignment.
I decided to shift from only treating chronic diseases to what I felt was a more challenging part of health: conflict and highly insecure contexts. That's why I went to Yemen – I think I chose the hardest project of them all!
Yemen, I discovered, is more traumatising when you are there than any pictures on TV can show.
The project I worked in was located in a city called Taiz. I was in a reproductive health centre, a mother and child hospital (MCH), to treat the most vulnerable group of people who have no one to take care of them (mostly small children and maternity cases). There is also trauma care for war-wounded patients.
In Taiz, MSF turned a building into a hospital about 8km from the frontline, as close as they can get, because there are many patients but no other medical facilities offering free healthcare near the frontline.
I called the place where the hospital is located a 'glass palace' due to its serenity in the middle of such a chaotic environment. We witnessed a lot of shelling and bombing in the area around us.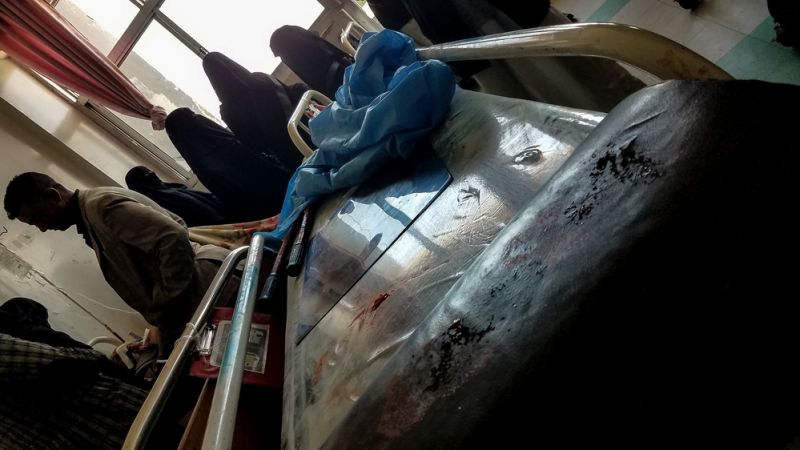 In Zimbabwe where I'm from, or Lesotho where I live, or South Africa where my children go to school, if I hear a plane going overhead, I think it's going to the airport. In Yemen, this changed for me.
When you hear a plane you're scared about whether the bomb will fall on or near you, and you're always wondering where it will it land. Once, teams were doing a scabies intervention and we had put up tents to give medications. Before starting the intervention, the area was bombed.
When I arrived I was very afraid when hearing bombs going from one direction to the next, because they fly above your head. But it's human to be scared, and after some time in Taiz you learn to mentally block out the sound of the planes and bombs, and continue doing the essential work.
In addition to the MCH, I was also responsible for the trauma centre about 5km from the frontline.
One day, at 1am I received a call from the trauma team that there was shelling, and the shell landed next to the trauma centre. I needed to go there to check on staff. I expected to see some people hurt, but when they say "people are hurt", it often means many are dead. I walked into the trauma centre and saw many dead bodies (none were MSF staff).
I was shocked – shocked that so many people had been killed at once and shocked that my Yemeni colleagues were still working, treating other patients while there were so many dead people around them. It felt surreal, like we were in a movie.
For our Yemeni colleagues, the situation is not easy but they take it a day at a time. It's human nature to try and protect yourself against emotionally difficult things, and they seem to have learnt coping mechanisms that let them continue with the work in the middle of such extreme situations.
It's a mechanism they need to have because everyone there has lost a loved one. Most of our Yemeni colleagues have been forced to leave their homes and are actually displaced in their own country. They have had to move away from the frontline, they have lost members of their family, and their homes have been bombed.
Some days they cannot come to work because shelling in the area they live prevents them from moving, or because they have seen someone die right in front of them. After a day, they still always return to work.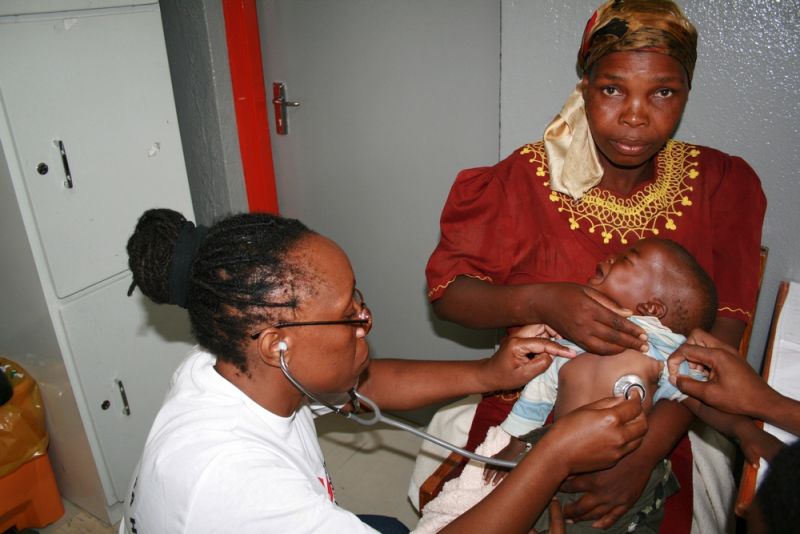 I stayed in Yemen for nine months. It is not the easiest place to be on assignment but in a strange way, I enjoyed it. The reason is that this is a place where I really saw the impact of MSF's work, and a clear need for MSF's presence.
In Taiz, there are no other free medical facilities taking care of the war-wounded, pregnant women, or young children. Although there are other organisations supporting healthcare or providing food aid, no other is as hands-on as MSF is or as close to the frontline for better access to patients.
Beyond the conflict, people still get sick from disease, they still need primary health care, delivery services, and vaccinations. If MSF were not there, who would take care of the vulnerable, the neonatal cases, war-wounded, and children?
Where would women deliver safely? How would they get quality healthcare everyone deserves? Many of us take these things for granted. Even if there are private clinics in Yemen, how do people afford the care when there are no jobs?
Without MSF, what would happen?
---
Find out more about MSF's work in Yemen.