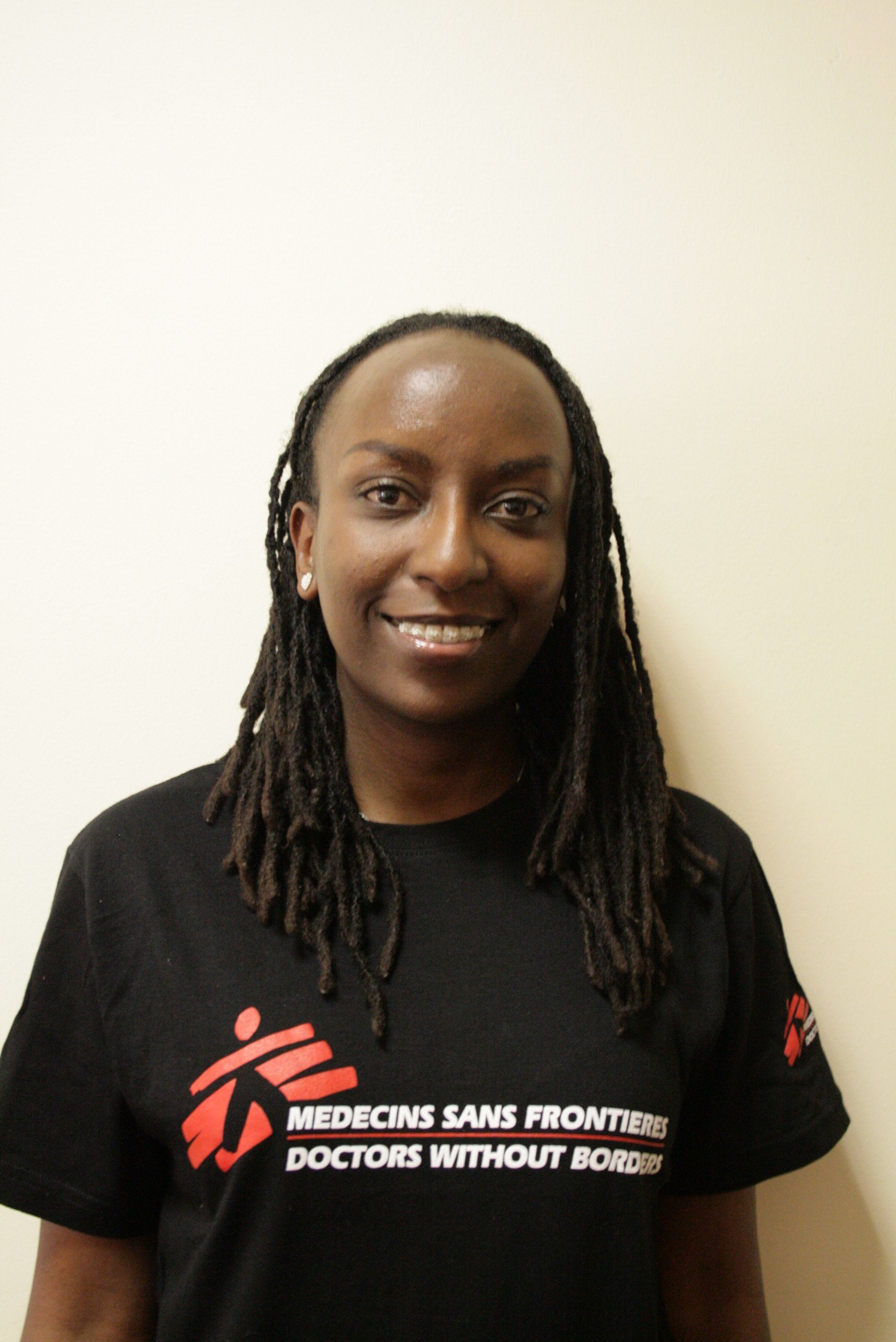 Hailing from Rwanda, Aline Niyibizi (32) sets off for Niger soon where she will work for three months as an epidemiologist in a project focused on curbing meningitis outbreaks.
Having first joined MSF in 2013, this is her fourth assignment in the field. Aline has also worked on projects focusing on TB, HIV and maternal health in Chad, Kenya, South Africa and Lesotho.  Passionate about her work, Aline loves being an epidemiologist as her research enables public health systems to better respond to infectious disease outbreaks.  
What will you be doing in Niger?
I'll be joining an MSF team that is working on a project to tackle meningitis in Niger's Dosso and Niamey regions. My role in this project, which started in January and ends in June, will be to collect and analyse data on meningitis from the Ministry of Health.
 
I'll examine rates of the disease as compared to previous years and observe various issues like why the levels of meningitis are increasing; where to concentrate our efforts; and then help to determine the best intervention.
 
Working together as an MSF team, we're providing a quick response so the situation doesn't escalate into an epidemic.
 
What are your expectations of Niger?
I'm expecting Niger to be very hot. I also won't be able to travel on public transport or go outside after 22:00 because of the unstable security situation. I don't view these restrictions as challenges but rather as necessary to stay safe.   
 
What do you hope to achieve while you're in Niger?
It's currently difficult to find data within health facilities in the Dosso and Niamey regions. I want to better organise information by putting better systems in place so it's easier to access. I also want to introduce a more efficient data collection tool.
 
You've worked for MSF in Chad, Kenya, South Africa and Lesotho. How will your assignment to Niger compare with the projects you've engaged in previously? 
I know that Niger is similar to Chad because its population is predominantly Muslim and Francophone, with the same extreme heat.
 
I've previously worked on programmes focusing on HIV, TB and maternal health, but this is the first one focussing on meningitis. 
 
Which MSF assignment did you most enjoy and why? 
I really enjoyed working on a project in Homa Bay, in Kenya, during 2014 on documenting the impact of antiretroviral drugs (ARVs) 10 years after first being introduced to a hospital. I especially liked this project because I compiled the proposal which explained how the research should be carried out.     
 
One major finding was that many people who had been on ARVs for a long time still got opportunistic infections. A reason for this was insufficient care at health centres in their communities. Healthcare workers weren't providing adequate support to enable people to stick to their treatment, among other issues.
 
This information enabled greater emphasis on training doctors and nurses in healthcare centres to provide better service. This substantially reduced deaths and the number of sick people coming to the hospital. 
 
What really sticks out for you about your time with MSF?
It was rewarding when my Kenyan former colleagues sent me photos depicting the improvement in the hospital and health centres after MSF's intervention. I loved the working environment in Kenya because people were very supportive and committed to their jobs. They really wanted to bring about change.
 
What have you learned about yourself through working for MSF?
I've learned that I'm flexible; I can adapt to various cultures and realities. I'm also good at dealing with situations I wasn't expecting like having to take on additional or different work. I always try to achieve the best possible outcome – no matter the situation.  
 
This is your fourth assignment with MSF. What keeps you working for the organisation?  
I like how MSF has given me a multinational, multicultural experience as this has broadened my outlook on life. I've gained knowledge and skills and grown, both personally and professionally.
 
At MSF, you're given the chance to learn about different illnesses in all kinds of contexts and then choose which field you want to specialise in to help make the best impact. 
Find out more about MSF