A Malawian HR and finance manager has spent a decade navigating cultural and administrative challenges in the diverse places where MSF works.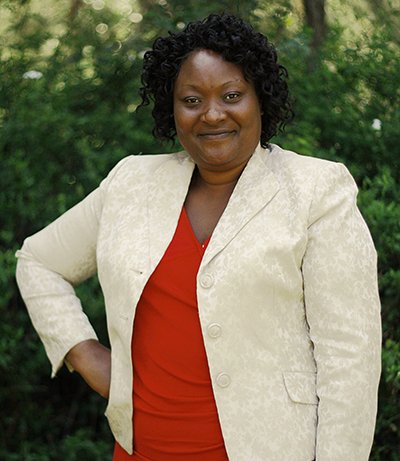 "Working for Doctors Without Borders (MSF) has opened my mind," says Corina Moffat, a Malawian human resources (HR) and finance manager who has spent the last decade working with MSF in remote and challenging contexts including
Sierra Leone
during the
Ebola crisis
, a refugee project in
South Sudan
and most recently,
Afghanistan
.
"Globally I have experienced a lot of things with MSF that I wouldn't have seen if I only worked in HR in Malawi, like why MSF makes certain decisions. In a place like Afghanistan for example, in order to build trust with the local population you really need to show MSF principles at work – independence, impartiality and neutrality, and how we treat everyone no matter who they are," she says.
Each of the places where Corina worked presented their own unique cultural and administrative challenges. By managing recruitment, payroll and employee relations, she has had to be at the forefront of navigating many delicate situations.
"In the office in Afghanistan, I was the only lady working in an all-male space. Everyone including the secretary, the executive assistant and English teacher were all male Afghan staff," she says of the project in Kabul city. "Culturally women do not usually assume these roles, but work as midwives and roles dealing with other women. So there was a need to build some understanding between us at the beginning. But soon everything worked well and they were a very supportive team."
"MSF has taught me that life is dynamic, you can have something one day and then nothing the next," Corina says. "During Ebola in Sierra Leone, I saw people who were sick for just one day, and the next day, three to four hours after being admitted to the ward, they were dead. In South Sudan, I met refugees who really had nothing. There, I learned to be satisfied with what I have and to know that if things were different, I could be in their shoes."
'You have to persevere to accomplish your goals'
Working in Kailahun, Sierra Leone in 2014 – an area badly hit by Ebola – Corina arrived at the project to find 450 daily workers who needed to be paid in less than a month's time. With no information or employee records on file, she had to first collect, input and encode all the workers' personal and professional data into an administrative database before payments could be set up. 
"I had to collect and encode so much information, from almost 500 staff in three weeks. It was a challenging process. It meant not sleeping much, and work stress, but at the end I was satisfied because I completed the project and everyone was paid on time," she says.
A year later, in MSF's refugee project in the village of Doro in South Sudan, she worked to recruit national staff from within the camps for displaced people. Every two weeks, the staff of 250 then had to be paid. But working in a remote area where there are no banks – and where the refugees had no bank accounts – made the finance and payroll aspect of her job a coordination challenge. "It's in the middle of nowhere. Everything had to be perfectly timed to ensure the salaries reached the staff on time," she recalls.
Despite the challenges, Corina is grateful for the lessons learnt. "The experiences, the stress and the work pressure I've had taught me to adapt to my environment very quickly, to be very flexible and to remain calm; to be stress-resilient. Some situations, you just have to go through them even if they are tough and you can't see a way out. You just have to persevere. And at the end you accomplish your goals."
"If you have the capacity to help people in distress you should render your help and have compassion for those in need. You should always be kind to people. And that's why I am motivated to be a humanitarian worker."