An MSF logistician with 16 years of field experience just returned from Diffa in southeast Niger where military battles with Boko Haram have displaced tens of thousands across the region.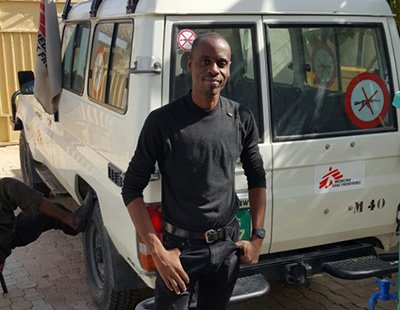 Small thatched huts and makeshift mud structures dot the parched desert landscape of southeast Niger's Diffa region, which borders an often volatile area of Nigeria. Two years of intense military battles with Boko Haram have displaced some 250,000 people and left scores in need of assistance.
For nine months this year, Mozambican born Danca Paiva found himself on the frontlines. As logistics field manager overseeing several Doctors Without Borders (MSF) projects for refugees in the region, his work required achieving a delicate balance between rapid action and careful consideration.
Recalling the aftermath of the deadly June 3 attack by Boko Haram on the town of Bosso, Danca recounts the operation to assist the 75,000 people who had fled the fighting and made their way to the main road in Diffa where they set up temporary camp.
"After the attack, for two days, MSF teams could not move in the region near Bosso. Armed people were everywhere, and there were killings. Boko Haram had taken control of Bosso, and anyone who moved was a target," he says.
"We conducted a rapid assessment to understand the problem and find out where the people who were fleeing had gone. We found that they relocated along the main road. There was no camp, they were just there, out in the open. Some were dying, some had no food, no drugs, no shelter, no latrines, nothing."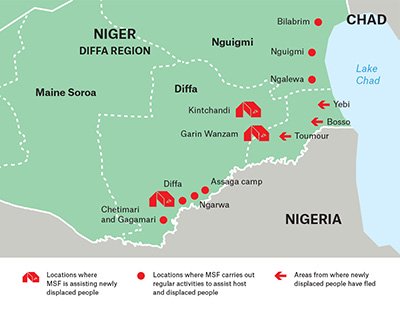 "I decided to install a mobile clinic very close to the main road because of access. This was important, as it created space for other support programmes being set up by other NGOs, who we then lobbied to bring supplies including food and water. MSF created the space, and soon the other NGOs came."
"All in all we were able to respond to needs within 72 hours. These 72 hours are the golden hours for any response which is very important," he says. "The people who are fleeing walk all the way, in desert conditions with no water. Some are pregnant, others sick, or tired. The objective for MSF is not to lose any more people. We needed emergency action to respond in a quick way, and we did."
'I am committed to humanitarian action'
For more than two years, people in Diffa have been immersed in the consequences of an intense conflict that's spilled over from neighbouring Nigeria. The already poor and vulnerable population has been displaced several times from different locations due to attacks by Boko Haram. To assist, MSF runs health centres and sets up mobile clinics in locations including Chetimari, Kintchandi and Garin Wanzam.
Danca had the challenging job of managing a team of more than 50 people to facilitate logistics, security and set up operations for the projects MSF runs.
"It's very stressful and you have to have security management skills. The political situation is volatile and the context is not easy at all," he says.
"I remember one day working at a mobile clinic in Garin Wanzam, assisting people fleeing the violence. Suddenly a group of about 15 people rushed in and said, 'Come now! There is shooting!' There were ladies who were almost crying, and high levels of emotion. But I had to remain calm."
"I tried to speak to people to see what was happening, I called colleagues in Niamey to get more information to determine if it really was a critical situation, as our patients were insisting we should move."
"At the end it turned out there was no shooting, it was actually a vehicle passing through – a truck of which the tyres had burst. But this was a traumatised population who believed they were under threat. They had been forced to flee so much shooting and violence recently that when they heard something like that, they were afraid once more."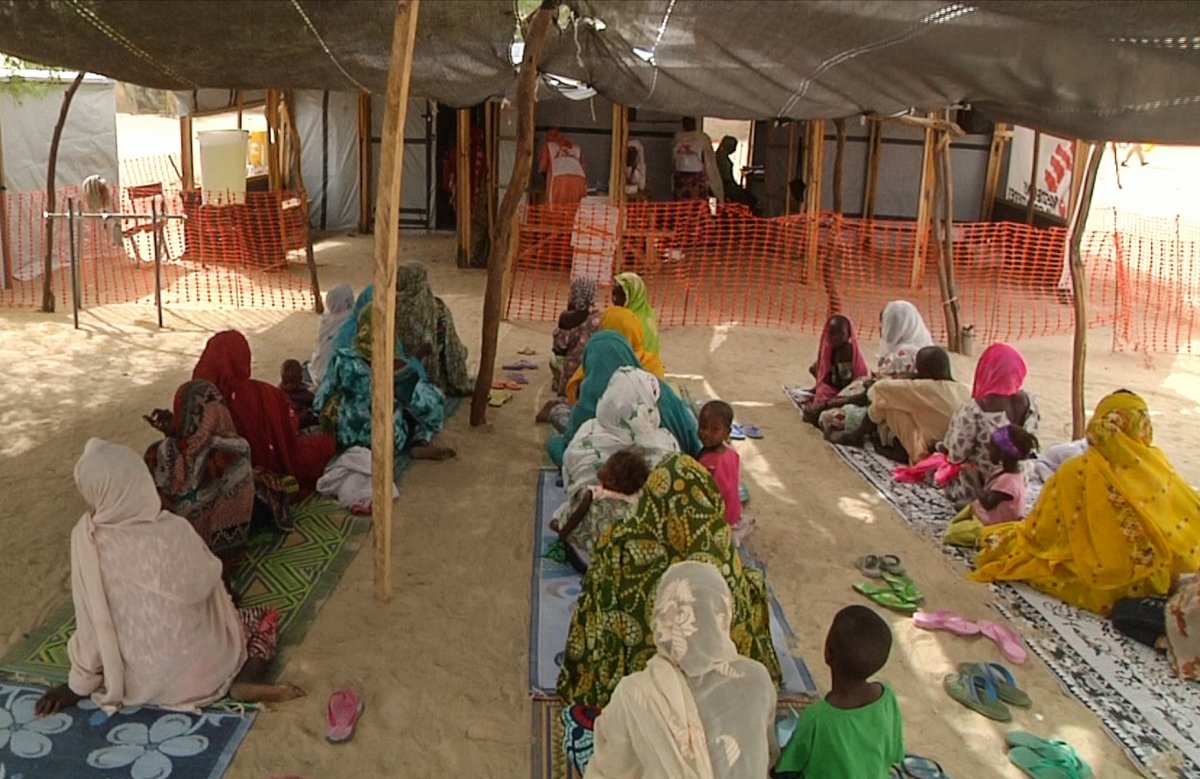 "I had to make a lot of those difficult decisions, but I really enjoyed this assignment because I am committed to humanitarian action, it is something I need to do," Danca says.
He credits his logistics and security management skills gained from 16 years of field experience with MSF for having prepared him for volatile and often difficult assignments such as this one in Niger. With these skills, he feels he is able to make quick and informed decisions that help save lives.
"When you love what you do, you do it with quality and performance. I enjoy my work as I'm well placed and well trained to do it, but I'm also passionate about it. Most people get stressed in these situations, but the key is to stay calm and focused."
Find out more about MSF's work in Niger.