Cyprian Njururi, 34, who hails from Kenya, recently worked in Afghanistan where he ensured that medical equipment was properly installed and in working order at various MSF-run and supported health facilities in the country.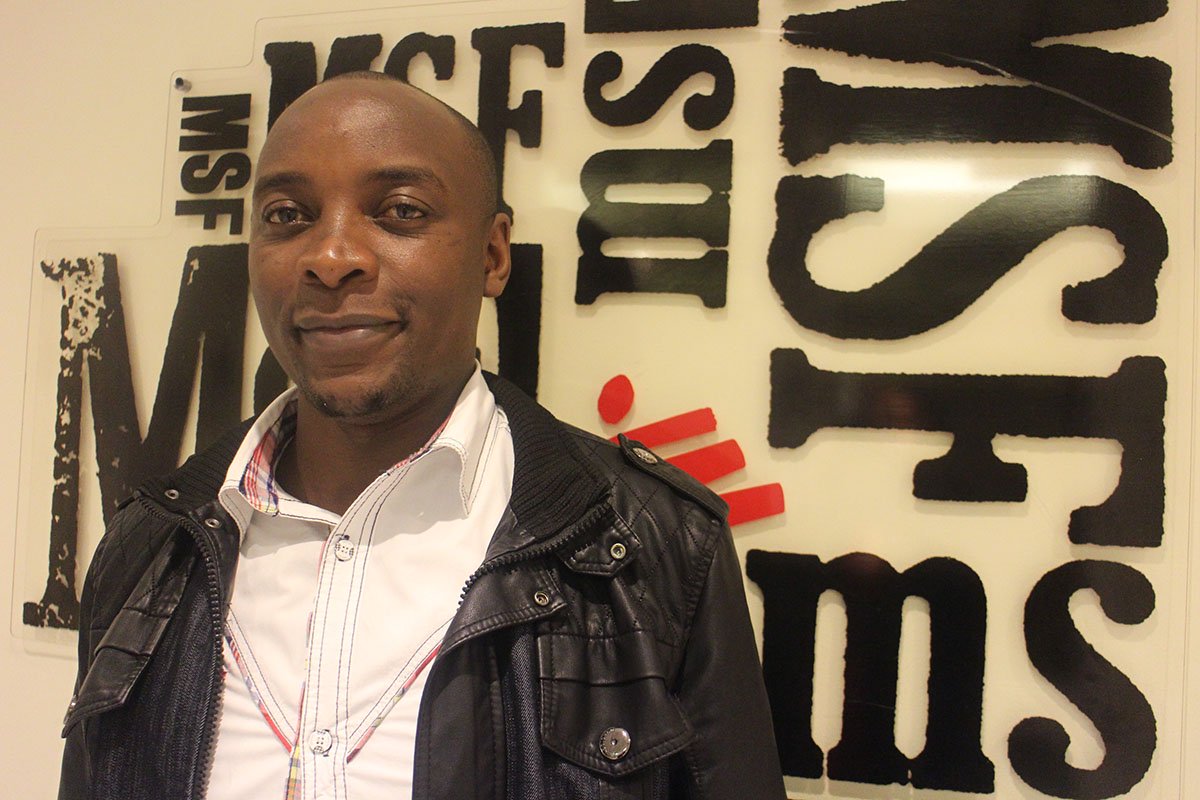 On 3 October 2015, the MSF-run trauma centre in Kunduz, Afghanistan, was attacked by the US military. Forty two people were killed - the biggest single loss of life in an attack on an MSF hospital, leaving many without medical care.
After the deadly attack, Cyprian and his MSF colleagues stayed in Afghanistan to provide vital medical assistance to the population in all MSF projects throughout the country.  
Cyprian has previously worked as an electrician on MSF projects in South Sudan, where he installed, repaired and maintained electrical systems in health facilities. This included installation of power generators in clinics and MSF compounds to ensure the vaccine cold chain was maintained at between 2⁰C to 8⁰C in soaring temperatures.  
What did your job in Afghanistan involve?
The proper functioning of medical equipment is directly linked to the quality of healthcare given to patients.
I was responsible for managing biomedical equipment in MSF-run and supported health facilities in Afghanistan.  I supervised technicians at health facilities and external companies on installing, repairing and maintaining medical equipment which included x-ray and ultrasound machines as well as oxygen concentrators which ensure a patient receives the correct oxygen dosage.
I ensured the planning, design and completion of biomedical equipment management in line with MSF standards and budget to ensure sustainable solutions. I also prepared international orders for biomedical equipment and spare parts together with medical department teams.
In addition, I conducted the trainings for the technical teams in all MSF projects across the country while following up on their activities to ensure that all biomedical equipment was functioning properly.
Where did you work in Afghanistan?
I was located with the coordination team in Kabul, the capital of Afghanistan, but I worked in all the MSF projects in the country namely; Ahmad Shah Baba, Dasht-e-Barchi, Lashkar Gah, Kandahar and Khost.
What did you most enjoy about working there?
I really enjoyed seeing the impact of MSF's work on people's lives. I will forever remember the difference we made by installing x-ray units  in Ahmad Shah Baba and Lashkar Gah Hospitals which made work easier and caused no interruptions  to medical activities as there were no more breakdowns.
 
What difficulties did you face?
Working in a country facing war was tough. If there was heavy shooting and explosions, we couldn't go for scheduled field visits to different projects. We were obliged to stick to our office and home in the MSF compound which impacted our productivity. Movement out of the compound had to be validated by a manager to keep us as safe as possible. Only four MSF staff could travel to a nearby shop to buy basic essentials – soap, toothpaste, bread, airtime – at a time. Every day was the same thing over and over – work, home, eat, sleep – which could get tiring. Knowing that anything could happen anywhere at any time was also uncomfortable.
What impact did the attack on the Kunduz Trauma Centre have on you? 
Initially, it really affected my perception and confidence in how my MSF waistcoat – a symbol of neutrality, impartiality and independence – used to be like my bulletproof vest, keeping me safe from harm because we were understood.
My MSF colleagues and I chose to stay on in Afghanistan even after the attack, although this was a tough decision for me. We stayed after the Kunduz attack because despite the shock, we felt that our services were still essential in Afghanistan. We chose to stay.
Many people in Afghanistan were suffering and had nowhere to go. We weren't more important than them. We decided to stay because if all of us went home, who would be left to help? In Afghanistan, I learned to persevere despite the challenges, to just do and finish the job.
What are your career goals?
As I have an engineering background, I want to continue working for MSF in the field in various positions within the logistics department. I also aim to gain more knowledge and skills in the management of medical logistics. This way, I can contribute to them functioning more efficiently by putting better systems in place.