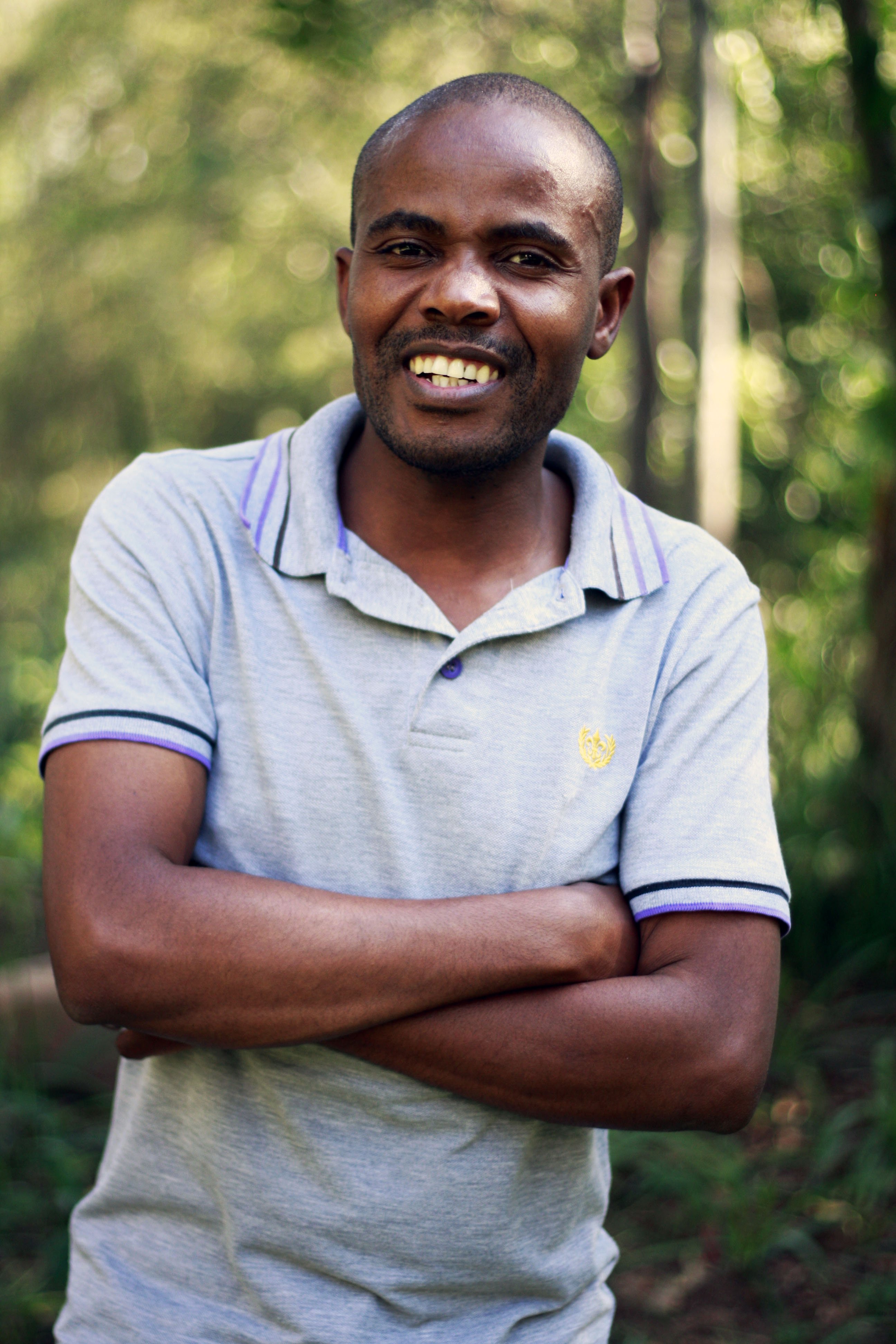 Melt Ndlovu, 40, is an MSF SA field worker who has just left for his second assignment to South Sudan for six months. A nurse by profession, Melt joined MSF in 2014 when he worked in Free Town, Sierra Leone where he helped in the fight against Ebola.
In South Sudan, Melt will be a Flying Nurse Supervisor in Pibor. Melt was born and bred in Zimbabwe but currently lives in Johannesburg.  
 
Where did you study and what did you study?
Hwange School of Nursing (Health Sciences – General Nursing)
University of South Africa (UNISA) (Development Studies)
Where did you do your community service?
Zimbabwe
 
Do you have any specialist training or other qualifications?
I have studied Infectious Diseases – HIV/TB
 
Where are you going and what's your position?
I will be working in Pibor, South Sudan as a Flying Nurse Supervisor
 
What do you know about the MSF project and context you will be working in?
I don't have much information about the project, but I am certain it is a conflict area and I am sure levels of starvation could be high due to displacements there.
 
What are some of your duties and responsibilities that come with this post?
I would know the strategy for sure when I get to South Sudan, but I am sure this may include, but not limited to:
Health promotion in the different communities
Work on the different malnutrition projects
Any particular reason why you chose this particular assignment?
I did not particularly choose this assignment, but I was assigned to it since I have experience in health promotion and I gladly accepted.
How do you feel about going to this assignment?
I am very enthusiastic to go to South Sudan, actually, I am really looking forward to it! I am sure it will not be as challenging as my first assignment where I had to battle Ebola in Sierra Leone. It was tough because there was a lot of fear, rumours etc. and this made me feel uneasy, but I managed. I am sure even the pressure will not be comparable to the Ebola assignment. 
What are some of your expectations for this assignment?
It's my first time working in an unstable and conflict-ridden environment as well as in a malnutrition assignment, hence I am really looking forward to the new experience.
I am looking forward to expanding my knowledge on various things and to be successful in this assignment.
 What are you most nervous about?
Conflict zones could be problematic, so I am a bit worried about working in such contexts.
I will strive to be cautious, but you never know anything can happen. I am however glad that I have really prepared myself for this assignment and I really am looking forward to it.
How does your family feel about you going on this kind of assignment?
At times, they think I am crazy, they always question my sanity. They asked me the first time I went to an Ebola assignment why I was risking my life like this, but I told them I was doing what I love best, so they now understand and support me a lot.
For this assignment, I told them that it does not matter where you are, anything can happen, so fear should not hold me back from living my dreams.
 
What motivates you to continue to be an MSF field worker?
Personally, I seriously think I have not done justice to my career especially in international health, so I am motivated to keep going to the different assignments on offer.
I still have a lot to offer and also want to learn as much as possible, because there are a lot of new things, dynamics coming to play. How do I know such things when I remain in one place? I went to Sierra Leone with MSF last year to fight Ebola and I went back with another organisation because I had unfinished business there.
I also still have a lot of energy, so I don't see myself ending my career with MSF anytime soon.
Which other missions are looking forward to going?
I would love to work in HIV and TB projects because I have so much interest and experience in communicable diseases. I also had a lot of work-based training on infectious diseases with the National Institute for Communicable Diseases (NICD).  I would also love to work on migration because of my experience working on the Johannesburg inner city project with migrants and refugees.
 
What do you hope to achieve both personally and professionally during this assignment?
Personally, hope to learn more and strategize on health promotion and MSF can still benefit from my experience. I will always remain a valuable asset to MSF.
 
Who or what would miss most while you are away?
I will miss my family, the normal social life, good weather and most of all shopping!!!
 
What have you packed in your bag?
I hear the weather is extremely hot and humid there, so I have packed very light clothing.
My camera is also my best friend, always on my side to keep memories. I go to very exciting countries, I love to capture every exciting moment while I am there. Visual evidence is worthwhile.
What challenges are you anticipating?
Living conditions may be a challenge and I believe there are restrictions in terms of movement because it's a conflict zone, but I hope we will sail through.
Find out more about MSF's work in South Sudan