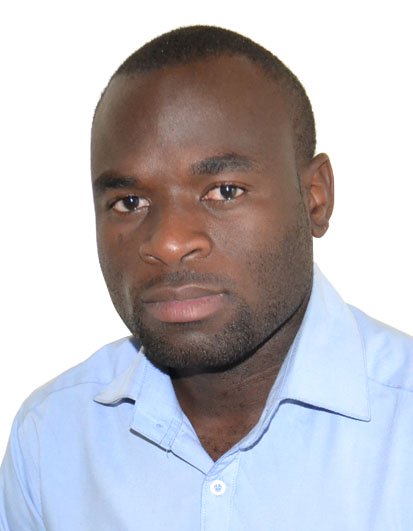 Omega Machekera, 27, left for his first assignment with MSF to Malawi on 3 November. A pharmacist by profession, Omega will be based in Blantyre where he will be the mission pharmacy manager for one year.
Omega is excited to be going on a mission with MSF for the first time because it has always been one of his ambitions. Born and bred in Zimbabwe, Omega has three years working experience as a pharmacist for various institutions in Zimbabwe.
 
Where did you study and what did you study?
I graduated from the University of Zimbabwe in 2012 with an Honours Degree in Pharmacy  
 
Where did you do your community service?
I worked at Bindura Provincial Hospital in Zimbabwe
 
Could you please describe your most relevant/recent work experience?
My first job was at a retail pharmacy in Harare where I worked for one year from 2012 as a pharmacist.
October 2013 – August 2014 - worked at Bindura Provincial Hospital (Pharmacist)
August 2014 – November 2014 - Medicines Control Authority of Zimbabwe – (Regulatory Officer)  
November 2014 – November 2015 - Rhodesville Community Pharmacy  
 
What do you know about the MSF project and context you will be working in?
The projects are mainly focused on HIV & TB treatment. For the context, Malawi is a relatively peaceful country, so I am hoping everything will go well.
 
What will be your duties and roles?
I will be based in Blantyre, but will be overseeing three MSF projects in Malawi.
I will be supervising all activities and staff in the central pharmacy.
I will ensure a consistent supply of medicine.
I will be responsible for the transfer of medicines to other pharmacies to avoid overstocking and also making sure the medicines will not expire.
I will be supervising pharmacy staff and the different pharmacies at the different projects i.e. making sure the medicines are properly stored.
I will be reporting to the Medical Co-ordinator.
What are some of your expectations for this assignment?
I expect to contribute and make a difference in terms of how pharmacy issues are run. I hope to develop myself and learn as much as possible from fellow MSF colleagues and through the training. I also expect to meet other professionals from different parts of the world, learning more and interacting. I also hope to make a positive impact pharmacy-wise to the patients at my disposal.
What challenges are you anticipating you might face during this assignment?
The main challenge would be related to clinical issues I am sure – this is not peculiar to Malawi, but I guess we might have different viewpoints on clinical issues with fellow colleagues i.e. doctors and nurses
 
What are some of the things you are looking forward to the most?
This is a new experience for me and I really look forward to working in a multicultural environment/context. It is also my first time to work for a humanitarian organisation – I have always dreamt of doing so, so I am now living my dream. It has finally come true.
 
What motivated you to join MSF?
I have always had this deep-rooted passion to work for an organisation like MSF which helps people in distress and those who are desperate for healthcare services. I couldn't think of any organisation that could help me express my passion - but MSF. I even volunteered my services at Bindura Hospital for nine months just so I could do something close to my heart and I really enjoyed that experience.
 
What do you hope to achieve both personally and for MSF?
Personally, I am hoping to grow in experience and professionally, I hope to bring in positive contributions into MSF from my previous experiences.
 
Who will you miss a lot while in Malawi?
I will certainly miss my dear wife and newly born daughter who is just a week old.
 
What have you packed in your bag?
Several clothes and most importantly my wedding photo album – I will never leave this album because I take 15 – 20 minutes almost on a daily basis just to go through it. It means a lot to me and I enjoy every bit of it because it only brings good memories
 
Is your family supportive of you taking up this assignment?
It has been really hard for my wife, she has been crying a lot for the past few days but I know she will be fine. She knows this is my passion and I have also prepared her enough & spoken to her on several occasions on my intention to take up some work with MSF and explained it involves a lot of travelling. She wished me well and I know deep down she is happy for me.
 
Would you consider taking up other assignments with MSF in future?
Of course! I would definitely consider other assignments and will also consider furthering my studies in future. I would like to do a Masters in Public Health.
Find out more about MSF's work in Malawi