She began her career in marketing and business development, before joining animal welfare emergencies. For the last 5 years, Kim has worked as a logistician for Doctors Without Borders (MSF). She was recently logistics coordinator manager at our project in Yemen, and prior that Logistics Team Leader in South Sudan.
I am a humanitarian at heart so for me working with Doctors Without Borders (MSF) is about living a purposeful life and making a contribution.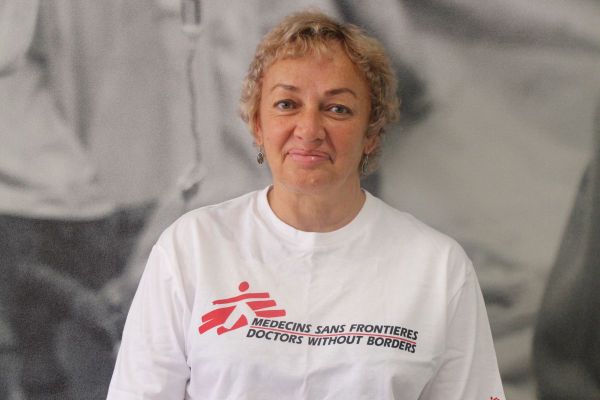 I actually started my career in the corporate world. I studied BCom Law, but never worked as a lawyer. Instead I did business development, brand development and franchise sales, until I decided to quit the corporate world to join an animal welfare organization.
It was meant to be temporary, but I ended up staying in animal welfare, doing emergency relief missions for large animals in places including Libya, Egypt, Ukraine, and Jordan. Then a few years later I needed a change and my director at the time suggested I try MSF.
When I realized MSF recruits more than just doctors, I applied to go to the field as a logistician. And that's what I've been doing since 2013, working in South Sudan, Afghanistan, Yemen, Nigeria, Sierra Leone and at home in South Africa.
Logistics is the engine of MSF's operations. Everything must fit together otherwise none of it will work, and logistics is the support function that fits everything together. Without logistics, the medical operations won't run as smooth.
Being a woman working in a profession like logistics is interesting in many of the places where we work, because there is still the stereotype that it is largely a male domain.
I've had two experiences recently where, actually without even knowing it at the time, my female colleagues were sort-of looking up to me. In Afghanistan, where the society is still quite conservative and women can't really work in every sphere – definitely not in logistics – one of the Afghan nurses came to me and said she was so incredibly happy to see a woman working in logistics. It made her so happy to see that it was possible.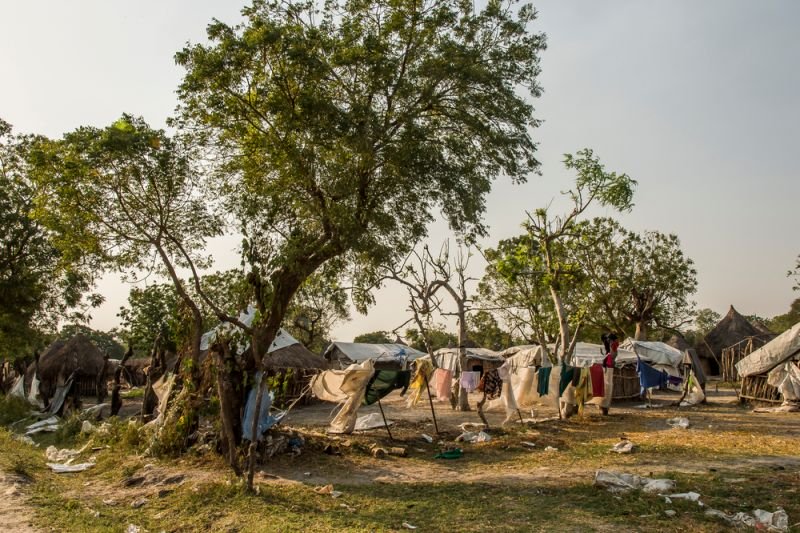 Then more recently, during my latest assignment in South Sudan, I worked as Logistics Team Leader in Malakal, the capital of Upper Nile State. There, the work culture is different to Afghanistan in that women can more or less do what they like, but the challenge is that there are just not enough jobs and opportunities for everyone.
At my farewell before leaving Malakal, one woman stood up and said that when I arrived at the project, she asked who I was and what I'd do there. When she found out I was in logistics she was very happy, because she was finally able to see a woman in a lead role. She said that, for the other women there, it was inspiring to let them see that the possibility exists for them as well. We're just people doing regular jobs but it inspires others around us – without even knowing it. So, it's quite nice to hear that!
Each country I've worked in with MSF is different. Besides the work challenges, it's about going into the field, into a new culture, a new place, looking for ways to fit in and do what needs doing. Because you are a guest, you have to find a way to make people accept you so you can get the work done.
In Malakal MSF runs two hospitals plus outreach programmes to isolated villages. For the outreach work, we used boats that we took up and down the Nile River for our medical activities.  With MSF you get to experience doing something that's really valuable for people who would otherwise not have that assistance, especially in countries with collapsed health systems, like in South Sudan.
Sometimes I sit and think 'this cannot be my life'. I never before imagined myself doing this. Sometimes, I'm surprised and intrigued by my own life. And I'm always glad to know that I have played a part in helping, that I've had a small role in helping to make a hospital and healing happen through logistics.
---
Find out more about MSF's work in South Sudan and Yemen.