The town of Tica, located 75 kilometres north of Beira, has been strongly hit by the floods and Cyclone Idai. Many houses, farmland and structures have been destroyed and some are still flooded. Doctors Without Borders (MSF) teams have set up a cholera treatment unit in Tica and are providing logistical support for the cholera vaccination campaign led by the Ministry of Health.
Nhamatanda district, where the town of Tica is located, was severely impacted by the consequences of Cyclone Idai. More than 55,000 people, out of some 300,000 inhabitants of this rural district, are homeless. 
Access to clean water and food is critical for the populations. There is a well which supplies clean water in Tica health centre, but it is the only one available for some thousands of people. Many have to walk far to access it. Additionally, some people have no jerry-cans to carry the water from the well so they use stagnant water which is unsafe.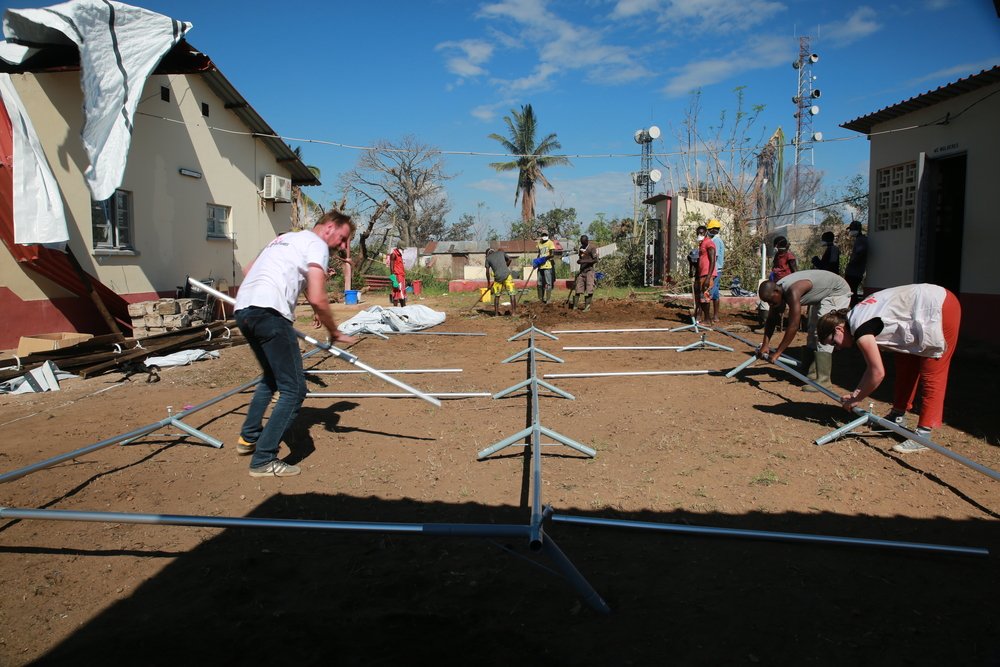 A cholera outbreak has recently been declared in this district. In agreement with the Ministry of Health, Doctors Without Borders (MSF) has set up a cholera treatment unit as part of the emergency response in Tica to care for patients suffering from acute severe diarrhoea which can be diagnosed as cholera. While tests cannot be done, MSF treats these patients to prevent the risk of cholera.
MSF is repairing the health centre in Tica which has been damaged by Cyclone Idai in order to have it fully operational to respond to the needs of the populations.  
The cholera treatment unit has a 20-bed capacity and was opened on April 2. MSF is receiving patients suffering from acute water diarrhoea and also from malaria.
Doctors Without Borders is also providing logistical support to the Ministry of Health for the cholera vaccination campaign which started on April 4 in Nhamadanta district. Approximately 175,000 people are due to receive an oral vaccine.
---
Find out more about MSF's response to Cyclone Idai in Southern Africa