MSF now has more than 120 staff members in the country and has flown in more than 80 tonnes of supplies, including the inflatable hospital.
In addition to flying supplies into Kathmandu, MSF teams working across the border in Bihar state in India were able to quickly transport shelter, hygiene and kitchen kits by truck to Gorkha.
 
 "We are seeing people in need of basic healthcare, as well as a number of people with wounds sustained in the earthquake that have now become infected," says Anne Kluijtmans, an MSF nurse.
"We are cleaning and dressing wounds, as well as distributing antibiotics and pain medication. We have also treated cases of pneumonia, including among children."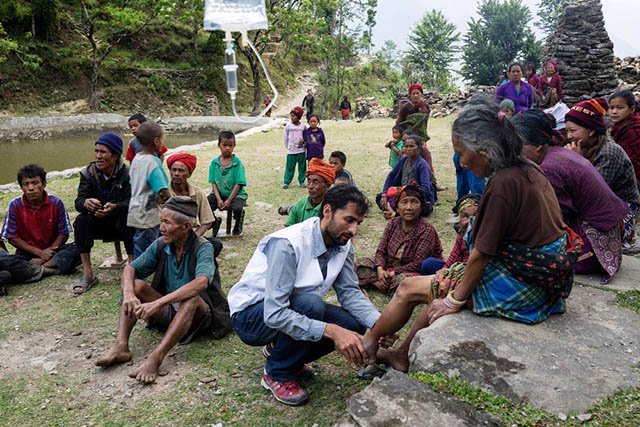 In the aftermath of the earthquake, there is the risk of epidemics breaking out, including cholera, malaria and typhoid fever.
Landslides and heavy rains pose a risk to people forced to sleep out in the open. There is an urgent need for full assessments of the extent of the damage in outlying areas.
Food, shelter and mental health needs
With many villages completely or partially destroyed, the most significant need is for shelter, while some of the more isolated villages in the mountains are facing shortages of food.
MSF teams have started distributing high energy biscuits and blankets in Kyanjin Gumba in Rasuwa district, and in Nampa Golche in Sindhupalchowk district.
They have also provided more than 500 shelter kits in Gorkha district. Our teams are continuing to look into effective ways to transport both food and shelter materials into the mountains, where temperatures at the higher altitudes are dropping below zero at night.
MSF staff are also seeing significant mental health needs stemming from the traumatic experience of the earthquake, and are adding mental health workers to the teams to start providing psychological first aid in some of the most affected villages.
Hospital support
MSF assessed the situation in a number of the main hospitals in and around Kathmandu that have been treating injured patients. While hospitals were overwhelmed with patients in the first days after the earthquake, the pressure has reduced significantly and the phase for treating patients with acute trauma has passed.
People are now waiting for more minor or follow up surgeries, as well as treatment for regular illnesses.
MSF has made donations to some hospitals in the capital. In Kathmandu and Pokhara, the authorities responsible for emergency management have mobilised a unit of local nephrologists to treat crush syndrome cases. This has contributed effectively to save lives.
An MSF surgical team provided support for three days at the hospital in Bhaktapur, on the outskirts of Kathmandu, in order to help the staff operate on waiting patients.
In the town of Arughat, in Gorkha district, MSF is setting up a 20-bed inflatable hospital to initially provide treatment for wounded.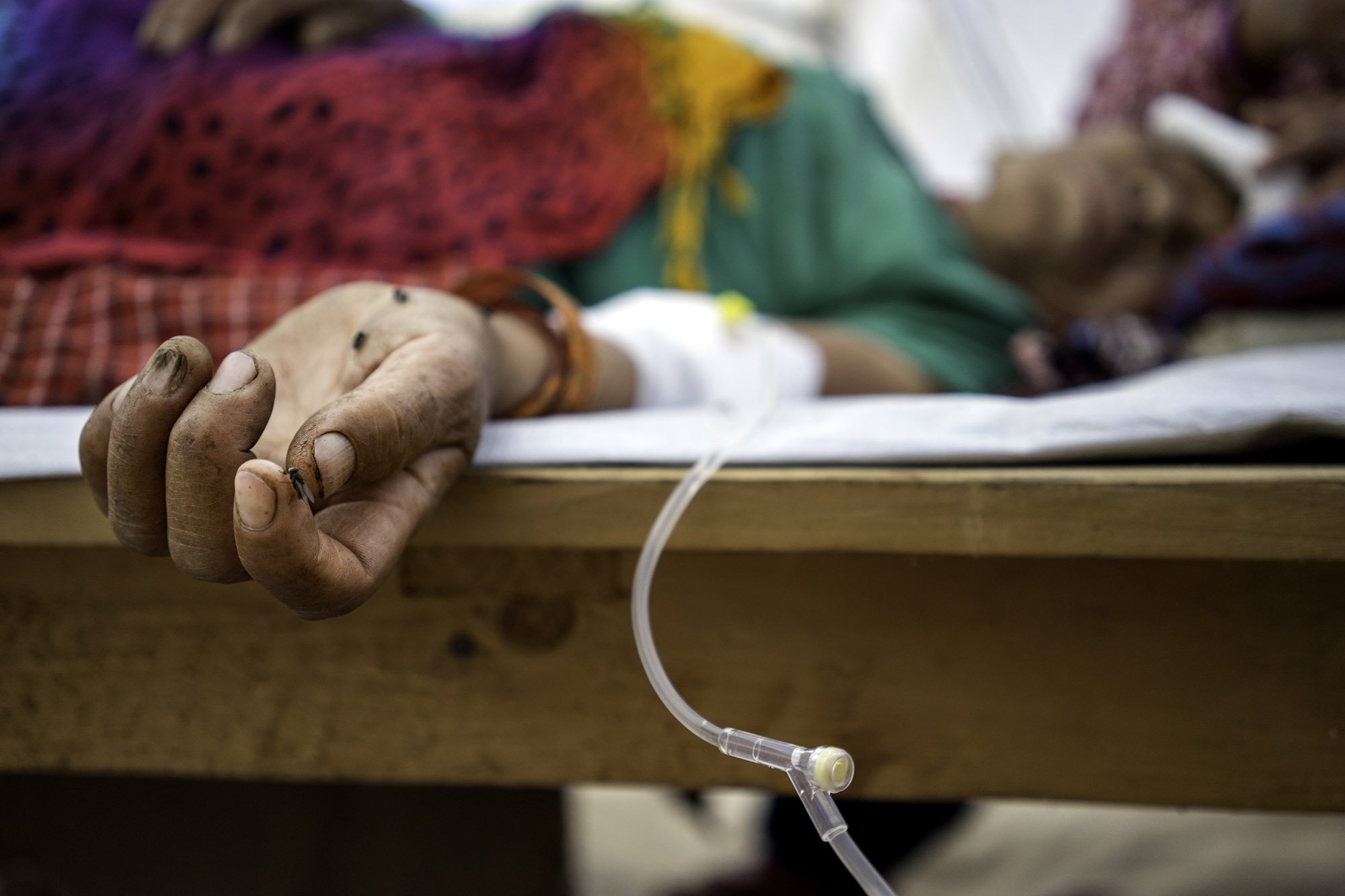 Challenge to reach those in most need
Logistical challenges, including congestion at Kathmandu airport and the fact that the majority of the most affected areas are inaccessible by road, have hampered MSF's efforts to scale up activities quickly.
"Our priority is to reach people in places where no one else is going and who have not received assistance," says Dr Prince Mathew, who was one of the first MSF staff members to arrive in the country.
"So it has been a huge challenge logistically to get the necessary supplies in through the congested airport, and secure the air transport we need to be able to provide medical assistance and deliver shelter and relief materials to the people in most urgent need."
"We will increase the number of clinics as quickly as possible," says Dr Mathew. "Our teams also plan to distribute tonnes of shelters, hygiene materials and cooking equipment.
With the monsoon season approaching, we're worried that the window of opportunity to reach people in these areas is rapidly closing."
Find out more about MSF's work in Nepal.