Ninewa and Erbil governorates
Since the start of the Mosul offensive, MSF has worked to bolster its response in Ninewa governorate where possible by providing lifesaving stabilisation and emergency care, including mother and child health care. MSF medical teams are working in hospitals and advanced medical posts in East and West Mosul and in villages in the city's outskirts. They are also providing health care and mental health care in newly established camps for people fleeing Mosul.
To the south of Mosul city MSF runs a trauma field hospital with emergency room, 2 operating theatres, intensive care unit and inpatient department. Since the opening of the project there have been a large number of patients, majority war-wounded civilians (1400+ patients received in the emergency room from 19 Feb to 2 April around half of whom were women and children, most suffering from war wounds.
In East Mosul MSF is working in a hospital running the emergency room, operating theatre, maternity and inpatient department. Since the hospital opened the team has seen more than 2900 patients and treated more than 360 war-wounded. An average of 35 to 40 babies are born every week, and the team performed 78 caesarean sections since the maternity opened on March 5.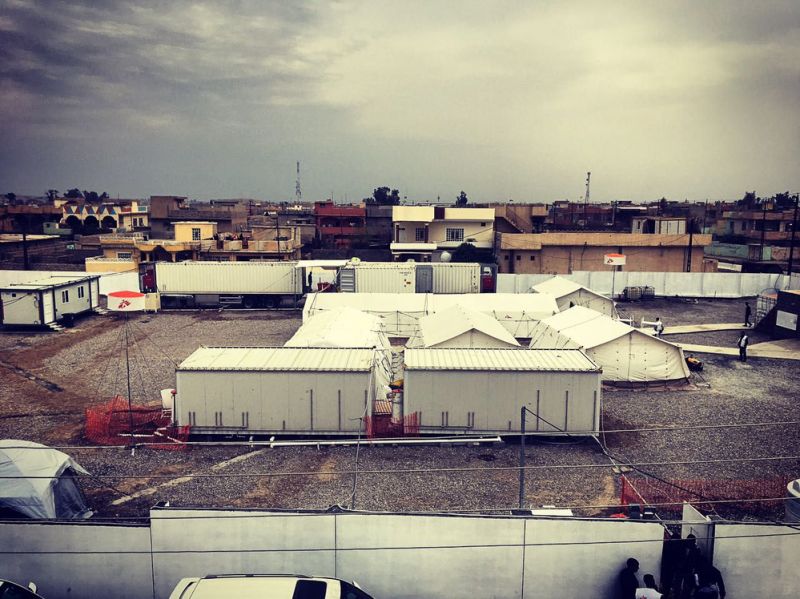 To provide basic emergency services allowing women to deliver safely, MSF opened also in East-Mosul a 15-bed facility on 20 March.  In two weeks, MSF assisted 30 deliveries.
To complement the emergency response MSF is also providing much needed, long term post-operative care with rehabilitation and psychosocial support for wounded who have been treated in field hospitals in Mosul. To date the project has treated 39 patients, 15 of whom are women and children and it is currently running at full capaci
In East Mosul, MSF opened also an emergency room in Al Taheel hospital on 26 March to provide surgical and medical emergency care. The plan is to complete the ER with a surgical capacity and at least 50 bed capacity to integrate the structure in a more broader referral network to take in charge war-wounded patients from West Mosul and as well as the general population in need of emergency care. In ten days, 90 patients were admitted in the ER.
Qayyarah
MSF set up a 32 bed hospital, 60 km south of Mosul, with an emergency room (ER) and an operating theatre to provide surgical and medical emergency care. On average, 1152 patients have been received each month since the opening. 10% of patients received in the ER are admitted in the inpatient department (IPD). A total of 229 surgical interventions were performed in March 2017.  The hospital in Qayyarah is receiving more severe cases from West Mosul, since field hospitals during mass casualty events are overwhelmed.
Children recently displaced from West Mosul started to be admitted with severe malnutrition in early March. A rapid malnutrition screening of 486 children conducted early March in the Hammam Al-Alil camp showed 1,2 % SAM and 2.2 % MAM.  A similar screening revealed revealed a SAM rate of 1.2% with a MAM rate of 2.2% in Qayyarah camp (Jeddah 4). However, the rapid screening fails to capture the rate of malnutrition in children under 6 months old who are particularly vulnerable to food shortages and lack of specialized appropriate food sources.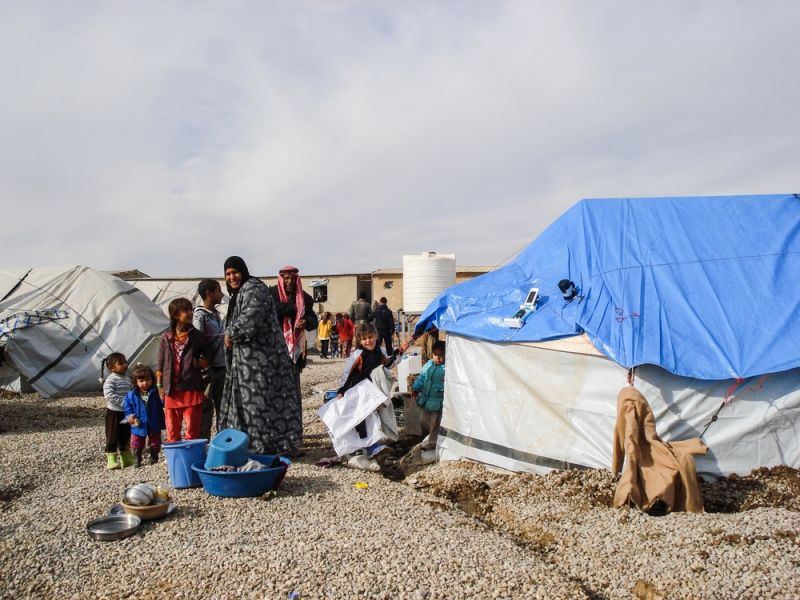 Children suffering from severe acute malnutrition are treated in an intensive therapeutic feeding centre with a 10 bed capacity set up inside the hospital. The feeding centre will serve as a referral point for newly arriving IDPs sheltered in Hammam al-Alil and Qayyarah camps.
MSF is also running a mental health clinic in Qayyarah hospital and a mobile clinic is providing mental health care in Qayyarah camps;
IDP camps
In the last months the teams have expanded their reach to those fleeing the fighting in Mosul and displaced in Ninewa governorate. In response to the influx of internally displaced people, mobile teams are providing primary health care, treatment for chronic diseases as well as psychological and psychiatric care in Hasansham, Khazer and Chamakor IDPs camps, west of Erbil. They also provide health services in camps like Debaga hosting displaced people who fled in 2014 or later.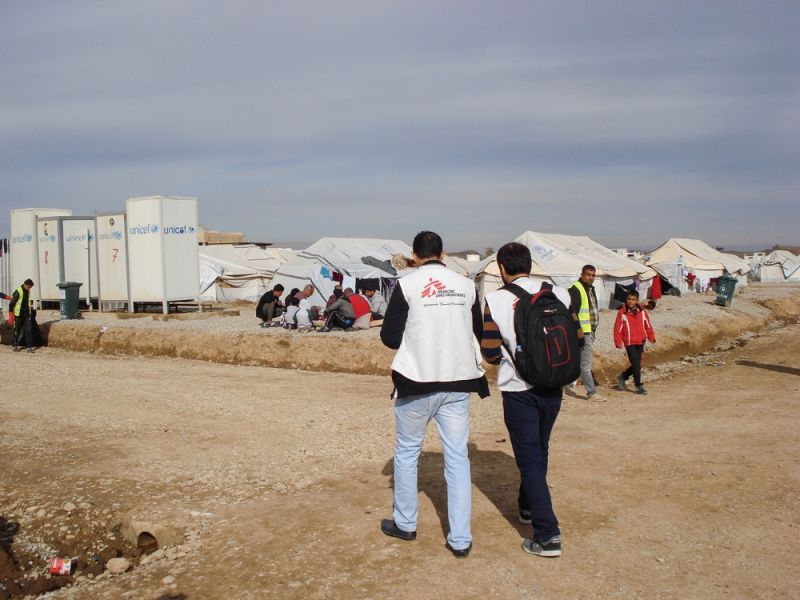 In January and February, over 4,800 medical consultations were provided.  And 4, 341mental health consultations with a psychiatrist, a psychologist or a psychosocial counsellor) were provided. Globally mobile teams have been providing mental health services in 15 sites.
In Iraq, MSF projects rely on over 1600 national and international staff working in 10 governorates (Ninewa, Kirkuk, Salah Al-Din, Al-Anbar, Dohuk, Erbil, Sulaymaniyah, Diyala, Baghdad, and Najaf). In 2016, our teams carried out over 195, 000 outpatient consultations and over 23,766 mental health consultations. We saw around 40,000 emergency cases in MSF clinics and in MoH hospitals supported
Find out more about MFS's work in Iraq.