On Sunday, 25-year-old Collins from Cameroon was rescued by the Dignity I, one of the MSF rescue ships in the Mediterranean. 240 people were rescued that morning.
In the rubber boat she was travelling in, there were 120 people, with six children among them. She was nine months pregnant.
Collins was an assistant nurse in a military hospital in Douala, Cameroon. After two years of working without getting paid, she and her husband decided to head to Banki, in the north of the country.
The town was captured by Boko Haram, and Collins and her husband were kidnapped and held in the bush.
After a couple of months, Collins managed to escape with the help of an older woman and started a six-month journey that finally brought her to Libya. It was not easy, she was already eight months pregnant at that time and she was beaten while the women travelling with her were raped.
When the Dignity I crew found her on a rubber boat at 8 am in the morning, her face showed she was in pain. Her labour contractions had already started.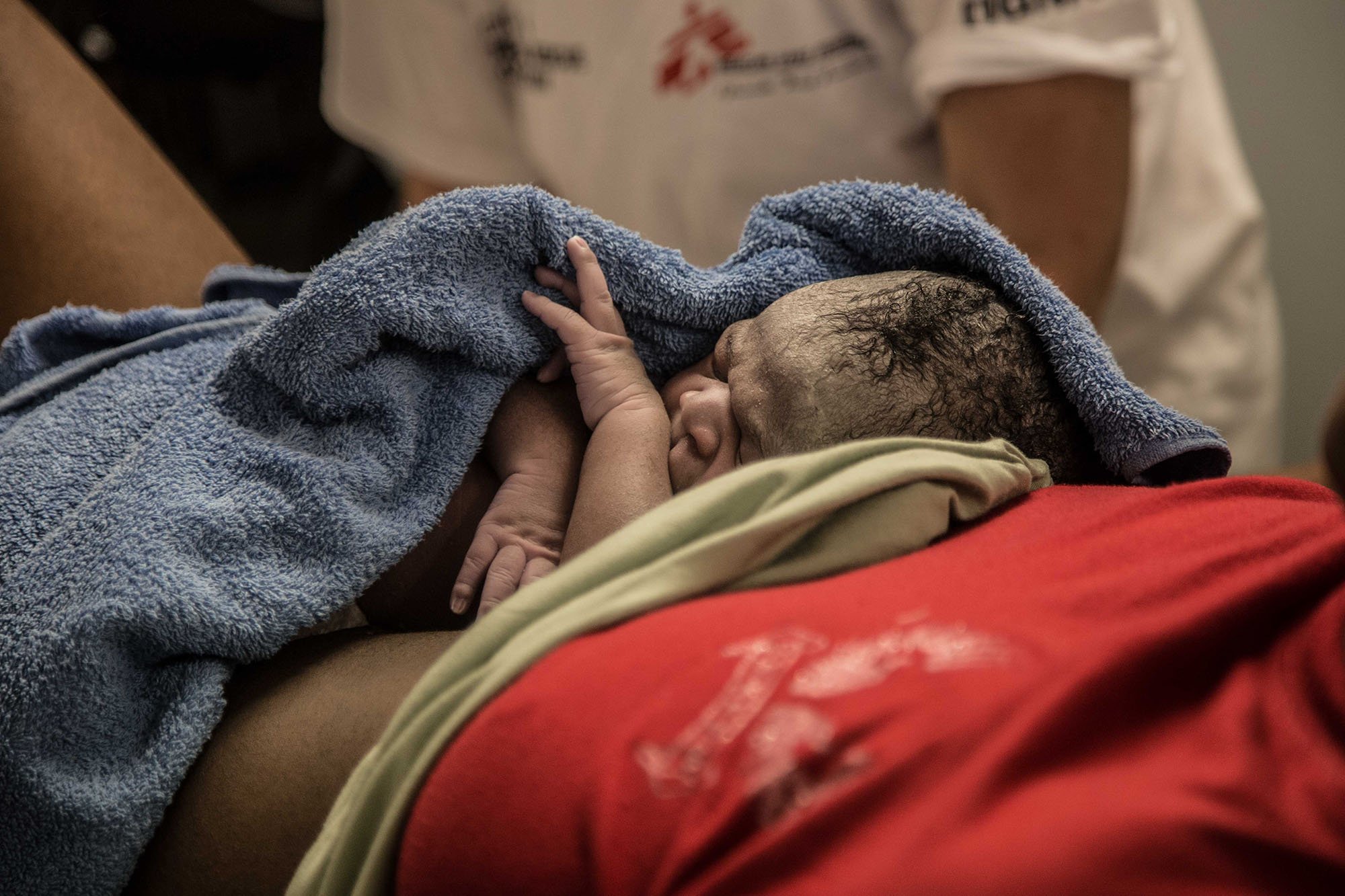 Astrid, an MSF midwife on board, helped Collins deliver a baby boy she called Divan. The delivery went smoothly. It is Collins´ second child. Besides her husband, who she has had no news of since leaving Cameroon, she also left behind a two-year-old son with her mother in Douala, Warren.
After the delivery, Collins was transferred to the Spanish Guardia Civil boat that will take mother and son to Italy.
Find out more about MSF's work in the Mediterranean Sea.