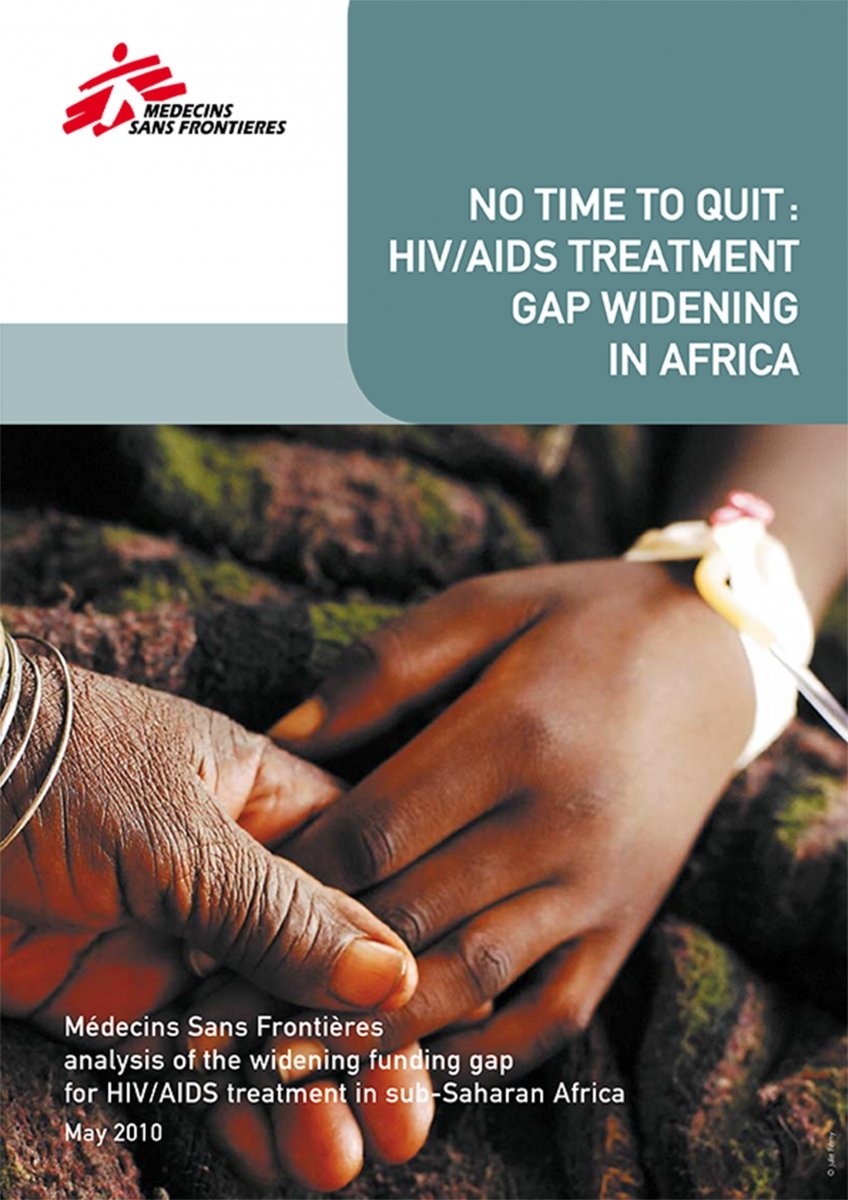 Johannesburg 
- Backtracking by international donors in funding
HIV/AIDS
risks undermining years of positive achievements and will cause many more unnecessary deaths, warns humanitarian aid group Doctors Without Borders (MSF) in a new 
report
.
"How can we give up the fight halfway and pretend that the crisis is over? Nine million people worldwide in need of urgent treatment still lack access to this lifesaving care - two thirds of them in sub-Saharan Africa alone. There is a real risk that many of them will die within the next few years if necessary steps are not taken now. Also, the current donor retreat will prevent more people from accessing treatment and will threaten to undermine all the progress made since the introduction of ARVs" says Dr. Mit Philips, Health Policy Analyst for MSF and one of the authors of the report.
The US President's Emergency Plan for AIDS relief, PEPFAR, reduced its budget for the purchase of ARVs in 2009 and 2010, and also introduced a freeze on its overall HIV/AIDS budget. Other donors, such as UNITAID and the World Bank, have announced reductions over the coming years in the funding for antiretroviral drugs in
Malawi,
Zimbabwe
,
Mozambique
,
Uganda
and the
Democratic Republic of Congo
.
The Global Fund, the largest funding institution in the fight against HIV/AIDS, faces a major funding shortfall. The US, the Netherlands and Ireland have already announced that they will be providing lower contributions to the Global Fund. In 2009-2010, contributions to already approved country grants were reduced by 8-12%.
Overall funding cuts have translated into a reduction in the number of people able to start their ARV treatment, as seen in
South Africa
and Uganda, and in DRC – where the number of new patients able to start ARV treatment has been cut six-fold. Already fragile health systems will become increasingly strained by an increasing patient load requiring more intensive care.
Drug stock-outs and disruptions in drug supply are already a reality, and will become more frequent if sufficient funding is not made available. MSF has recently been requested by the government and other actors to assist with emergency drug supplies in Malawi, Zimbabwe, DRC,
Kenya
and Uganda.
"If there is reduced funding, then it will mean more people will die, and we will have more orphans. The ones that are positive often need to assist others, like their children. People will lose hope and die. It will be the end. If there are no drugs there is no future" says Catherine Mango, an HIV patient from Kenya.
ARV treatment is lifesaving but also lifelong. This means that the number of patients under treatment increases cumulatively each year, thus requiring incrementally growing and sustainable funding.
"The HIV / AIDS crisis remains a massive emergency that still requires an exceptional response. MSF calls for a sustained and renewed commitment by donors and national governments in the fight against HIV/AIDS, so that this disastrous public health crisis can be addressed appropriately," concludes Dr. Philips.