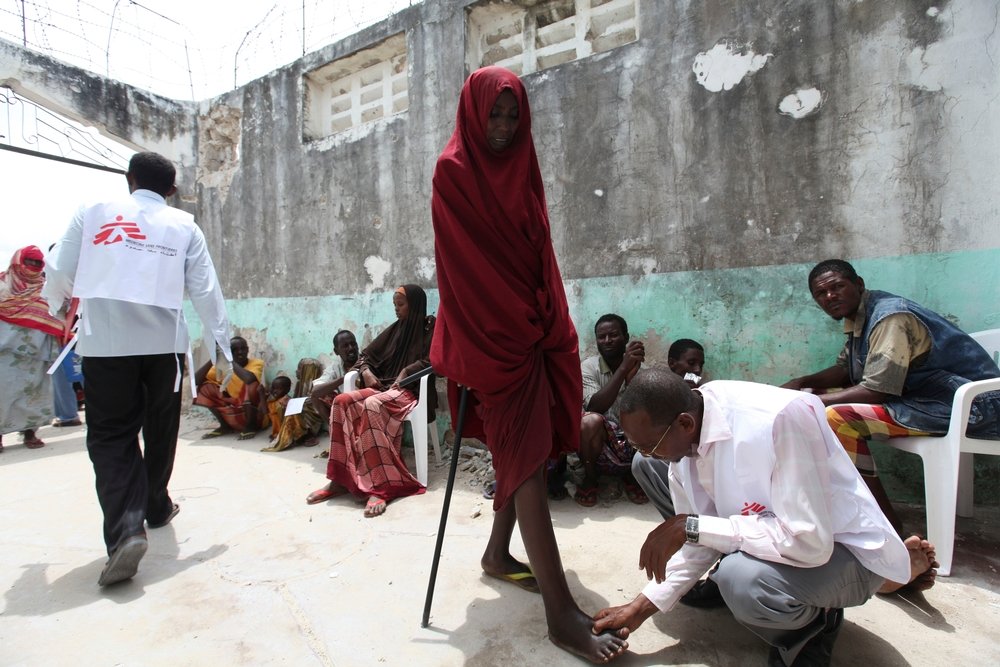 Kenya,Nairobi - MSF staff in Marere, in Lower Juba Region, southern Somalia, are treating dozens of injured following an aerial bombardment on the town of Jilib that hit a camp for internally-displaced people at around 1.30 pm on Sunday.
At the time of writing at least 3 people are reported dead and 52 injured, mostly women and children. MSF is transporting the wounded to the hospital in Marere for stablisation and treatment, and may have to refer some patients to other facilities due to limits to the surgical capacity at the hospital.
Somalia has been hit by a severe humanitarian crisis since May this year, and hundreds of thousands have been displaced due to violence and drought. Jilib houses a population of around 1500 displaced households and MSF had been providing them with medical care, including therapeutic feeding for acutely malnourished children. The organisation also distributes basic relief items such as soap, cooking oil, blankets and sheltering materials.
MSF urges all parties to the conflict in Somalia to respect the rights of civilians in conflict.
 
MSF has been working in Somalia continuously since 1991 and currently operates 13 projects in the country, including medical activities related to the current emergency, vaccination and nutritional interventions. Dadaab, Kenya, MSF resumed operations in 2009, while it also assists Somali refugees in the camps of Dolo Ado, Ethiopia
Find out more about MSF in Somalia