In the Democratic Republic of Congo (DRC), malaria is still the deadliest disease, with almost 15 million cases and around 27,500 deaths in 2017[1]. During the same year, MSF provided community-based, free health care to 819,000 malaria patients from 61 health facilities all over the country.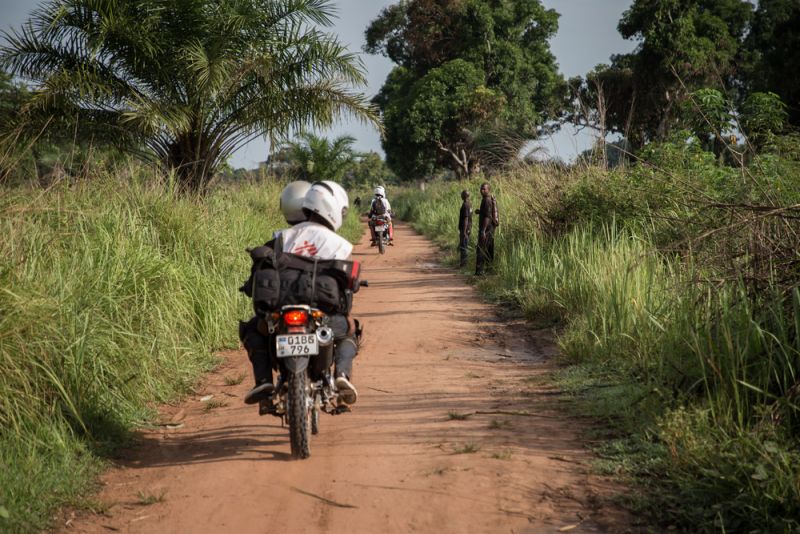 After Nigeria[2], the DRC sees the second highest number of malaria cases in Africa. Access to health care, especially in rural contexts, remains a huge challenge in the DRC for many reasons, including scant health infrastructure, not enough qualified medical professionals and supply difficulties.
Poverty and displacement due to local conflicts and violence have also had taken a heavy toll on quality of care, which is usually not available for free.
To fight against malaria in rural environments, MSF carries out a range of activities to reach the most vulnerable populations in remote areas of the DRC.
Since 2014, several MSF projects have adopted a community-based response to combat malaria and other frequent diseases (such as diarrhoea and respiratory infections).
These activities are being carried out in places like Bili, in North-Ubuangui, Baraka, Kimbi-Lulenge, Lulingu, Bunyakiry and Mulungu in South Kivu, and finally Mweso and Walikale in North Kivu.
MSF has been present in Bili, North –Ubuangui since 2015, but last July refocused its activities to provide free treatment to malaria by supporting 17 health centres, 15 health sites and 3 community-based sites, where some 51,689 patients have been treated.
"Distance and price are the biggest hurdles for those in need of care, especially in rural areas," says Jean-Bernard, community focal point in one of the MSF-supported health sites.
"MSF provided several remote villages with bikes, to enable community focal points to reach them and to refer cases to the local healthcare site or to the nearest health centre. Before, we did it by foot: now the average journey has shifted from 3 hours to 1 hour. This has helped to save a lot of lives."  
An MSF team also supports the pediatric department of Bili General Hospital, where 1608 children under the age of 15 years have been hospitalized since July 2017.
Find out more MSF's work in the Democratic Republic of Congo.
---
[1] Data from PNLP-Programme National de Lutte contre le Paludisme (2017)