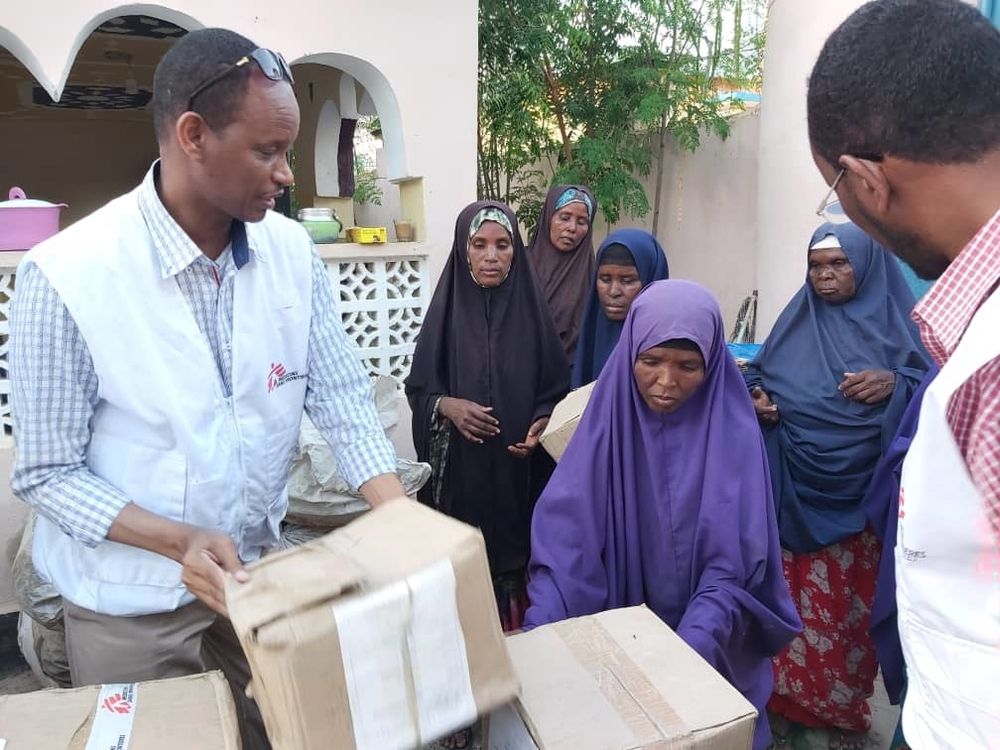 Gautam Chatterjee, MSF country representative in Somalia and Somali
Towards the end of October, there have been very heavy rains in Somalia and as a consequence, there has been a lot of flooding in many parts of the country, including in south and central Somalia.
The worst affected region is Hiiraan, where Beledweyne district is flooded. This has led to a lot of displacement, people and livestock dead.
Around 270,000 people are displaced there, according to OCHA. People have left their homes and have gone to seek shelter in higher areas. The main Beledweyne hospital is not functional due to the floods and the town is still flooded.
Doctors Without Borders (MSF) sent a team to assess the conditions and we see that people need everything. First things that are needed are drinking water, toilets and latrines. We also see that people need food, shelter and urgent medical attention.
We see medical conditions like diarrhoea, vector-borne diseases, respiratory tract infections and we are concerned about the possibility of an increase of malnutrition among children.
MSF has started doing distribution of tents and kits for cooking, the construction of toilets and to provide safe drinking water. It is very important to quickly mobilise and bring resources on the ground so that people can be supported and helped.
We also appeal to all parties to the conflict in Somalia to provide unhindered access to people in need. 
---
Read about MSF's activities in Somalia