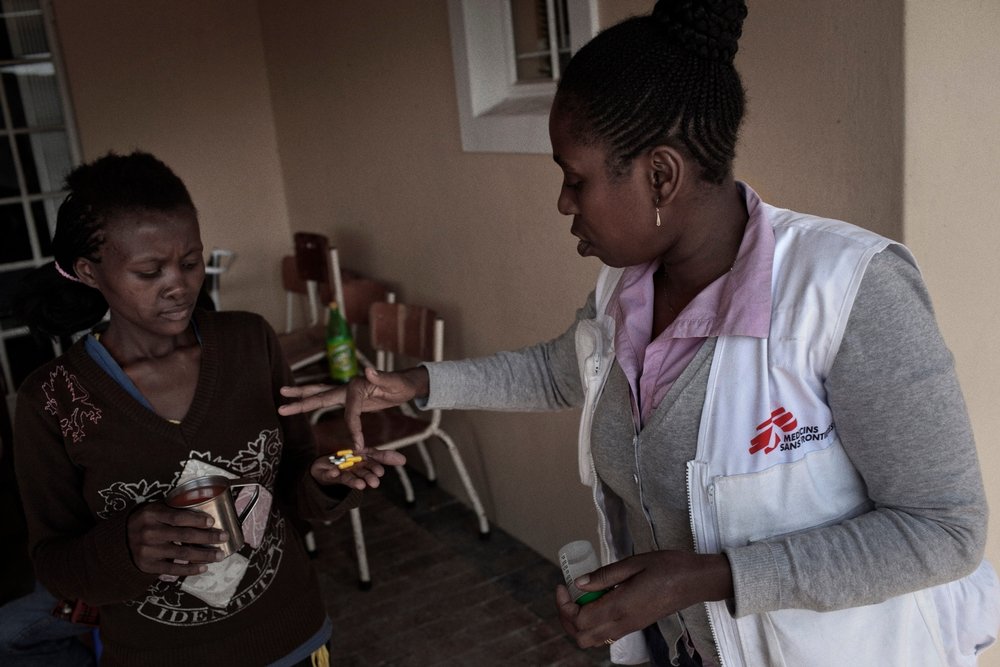 Johannesburg – Doctors Without Borders (MSF),condemns the full or partial closure of vital antiretroviral therapy (ART), tuberculosis (TB), and other chronic medication services at public sector facilities due to the protracted public service strike.
MSF demands that the South African government work with the trade unions to ensure these life-saving healthcare services are fully re-opened immediately – both at public sector hospitals and primary healthcare clinics.  
As the national public service strike reaches the 15 day mark, MSF witnesses the dire consequences of the shutdown of public hospitals and primary healthcare clinics, which increasingly result in patients lives being put at risk when:
• HIV positive patients on ART are unable to access their life-saving treatment when they need to
• HIV positive pregnant women are unable to access ART for purposes of preventing transmission of HIV to their babies
• Confusion grows amongst patients regarding the availability of ART services and there is low attendance at public health facilities for repeat ART
HIV
positive patients on ART are required to take their medication every day for the rest of their lives. Where a patient's ART is interrupted, the patient can quickly develop drug-resistant HIV. In
South Africa
, the public sector has access to only two lines of treatment for HIV. Interrupting patients' ART supply will effectively reduce many South Africans' life expectancy.
Similarly, interrupting the supply of
TB
medication can result in patients developing drug resistant TB, including extensively drug resistant TB (XDR-TB).  Patients who are unable to access chronic medication for diabetes, epilepsy or hypertension are also at risk of life threatening conditions.                                                              
In addition, failing to send out a clear message to the public regarding the availability of ART services during the strike will cause a devastating breakdown in confidence in the reliability of public sector healthcare services, which has taken years to build.
In the regrettable absence of an 'essential services' agreement, it is recognised that access to repeat ART, TB and other chronic medication is part of essential life-saving healthcare services and must be maintained at all cost – regardless of any strike action, now or in the future.
Overburdened healthcare facilities already struggle to provide ART services to all patients during normal operating hours.  Shortened working hours will further compound this problem and result in patients failing to access ART.
Should the strike not be resolved, and the critical lack of an essential services agreement persists, patients stand most to lose every time while their lives remain in the hands of government and striking trade unions.
MSF has been present in South Africa since 2000 providing primary healthcare services, and access to HIV and TB care in response to these epidemics. MSF works with provincial authorities pioneering comprehensive HIV treatment, including initiation on antiretroviral (ARV) medicines at a primary care level. Today, MSF clinics support over 15,000 people on ART.
For more information and to arrange interviews, contact: