Doctors Without Borders (MSF) recently distributed 550 hygiene kits with items such as soap, toothbrushes, shampoo and water containers to families who have returned to Mosul's old city.
Samira Loulidi, MSF's Field Coordinator in Mosul said the living conditions for families returning to the old city were extremely challenging and people lacked basic items.
"Mosul's old town was the hardest hit during the conflict. The area experienced intense shelling, aerial bombing and attacks with explosive devices. Much of the area is still in ruins," she said.
"It's estimated there are between 5,000 and 7,000 people who have returned to Mosul's old city. Many families are living in damaged homes without water, electricity and with very little access to healthcare. People often cannot afford to buy basic items such as soap and shampoo. The conditions are appalling."
"The hygiene kits MSF recently distributed will help families stay clean, maintain their dignity and prevent the spread of diseases. The distribution was part of our ongoing medical activities in Mosul. MSF currently runs a hospital in the west of the city, and a post-operative care and surgery facility for war-wounded in east Mosul."
In 2017, MSF worked in and around Mosul to provide lifesaving services for people caught in the violence. The organisation ran several trauma stabilisation posts in East and West Mosul, and managed four projects in hospitals offering a range of services including emergency and intensive care, surgery and maternal healthcare.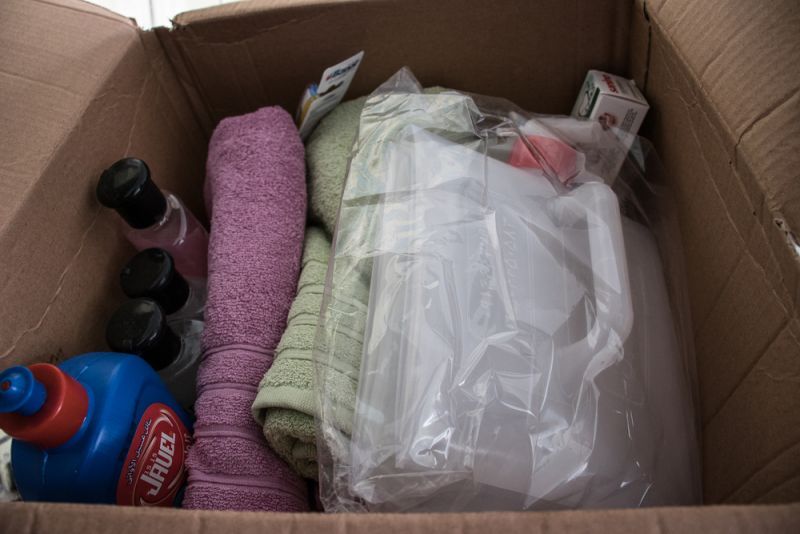 MSF has been working in Iraq since 1991 and currently has medical projects in eight governorates. From July to December 2017, MSF provided 28,658 emergency room consultations and performed almost 2,000 surgeries.
---
MSF offers neutral and impartial medical assistance regardless of race, religion, gender or political affiliation. To ensure its independence, MSF does not accept funding from any government or international agency for its programs in Iraq, relying solely on private donations from the general public around the world to carry out its work. 
Find out more about MSF's work in Iraq.