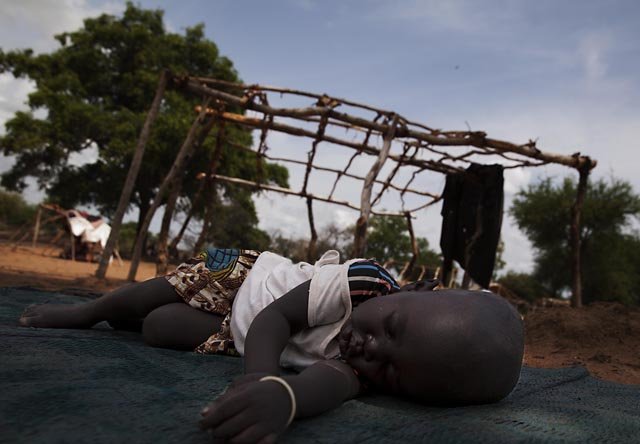 More than 20,000 people are almost cut off from aid in South Sudan's Northern Bahr el Ghazal state after fleeing violence in the disputed border region with Sudan, warned the international medical organisation Doctors Without Borders (MSF). Food and drinking water is in short supply and the people in the camps are living in substandard conditions.
MSF teams have launched an emergency response to help the 20,000 people, who arrived over the past 12 months and who are receiving minimal humanitarian assistance due to the remoteness of the region and due to confusion over whether they should be considered as internally displaced people (IDPs), refugees or returnees.
Since the start of the process which culminated in the referendum in South Sudan and the country declaring independence exactly two years ago, many people have returned to the region for a combination of social, economic and security-related reasons. But recent months have seen the arrival of waves of displaced people fleeing violence mainly along the Kiir/Bahr al Arab river in the disputed border region.
"Humanitarian agencies have struggled to understand what assistance to provide because it is difficult to determine the status of these people," says Shaun Lummis, MSF field coordinator in Northern Bahr el Ghazal. "But for MSF it makes no difference whether they are returnees, IDPs or refugees."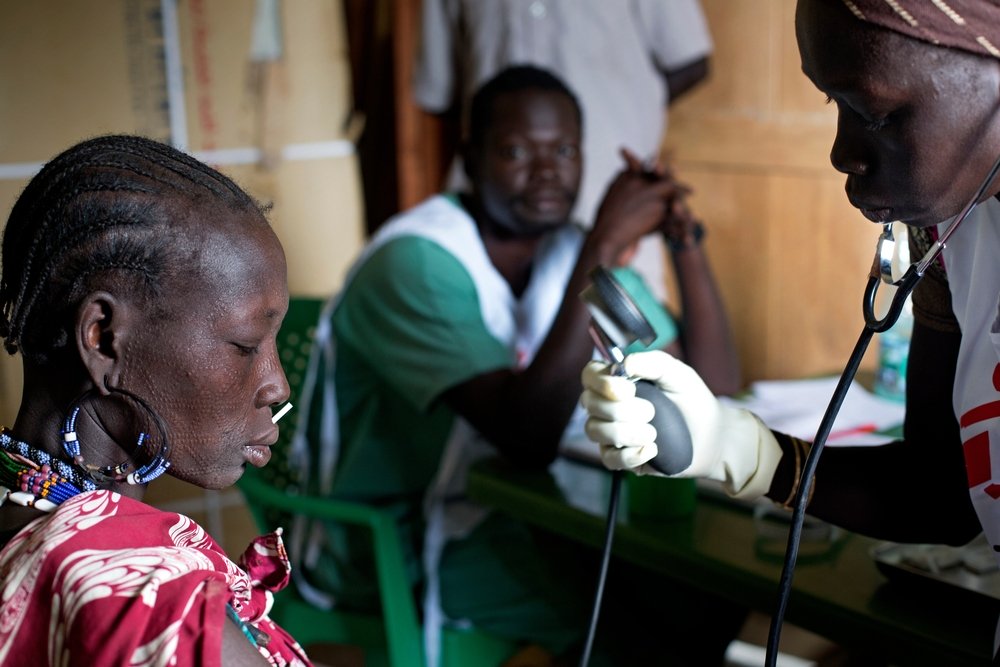 The displaced people, who have almost doubled the region's population, are mainly living in 11 makeshift camps scattered across isolated parts of Northern Bahr el Ghazal, although some have been taken in by host communities. With no specific settlements assigned to them, many people have had to move several times.
"When we first arrived in February, many people were actually living in the bush. Thousands of displaced people have arrived in this region but there has been very little action taken to serve their needs," says Lummis.
MSF is assisting both the displaced people and the host community. It has set up mobile clinics and is training teams of community-based healthcare workers to help combat diarrhoea, malaria and malnutrition, the three leading causes of death among the population. MSF is also running a basic healthcare clinic near the town of Pamat focused on children under five and pregnant women.
"In our town in the Kiir river we could cultivate as much as we wanted," says Anthilio Akon, a community leader in the camp of Ajok Wol, where there is almost no plastic sheeting for building shelters despite the imminent rainy season. "Here we only try to survive."
MSF has been working in the region that today constitutes the Republic of South Sudan since 1983. MSF is currently working in six out of South Sudan's ten states in response to emergencies including large-scale displacement of people, the influx of refugees, alarming nutrition situations and peaks of diseases such as malaria and kala azar, in addition to providing basic and specialist healthcare services.
---
FOR MORE INFORMATION & INTERVIEWS CONTACT:
Find out more about MSF in South Sudan