Tatiana is four years old. She arrived at the hospital in Carnot on March 28th suffering from acute malaria, marasmus (a severe form of malnutrition) and hypothermia. Doctors Without Borders (MSF), working at the town's hospital since 2010, provided her with medical treatment.
It was Igor, her 26-year old father, who brought her to the hospital. Igor and his wife live with Tatiana and their three other children in Carnot in the west of Central African Republic (CAR). 
Before the conflict, the family was poor but produced enough to be able to eat and sell corn, manioc, peanuts, etc. at the market.
But then the former Seleka rebels came and everything changed. During the ensuing violence, Igor lost his brother and his sister.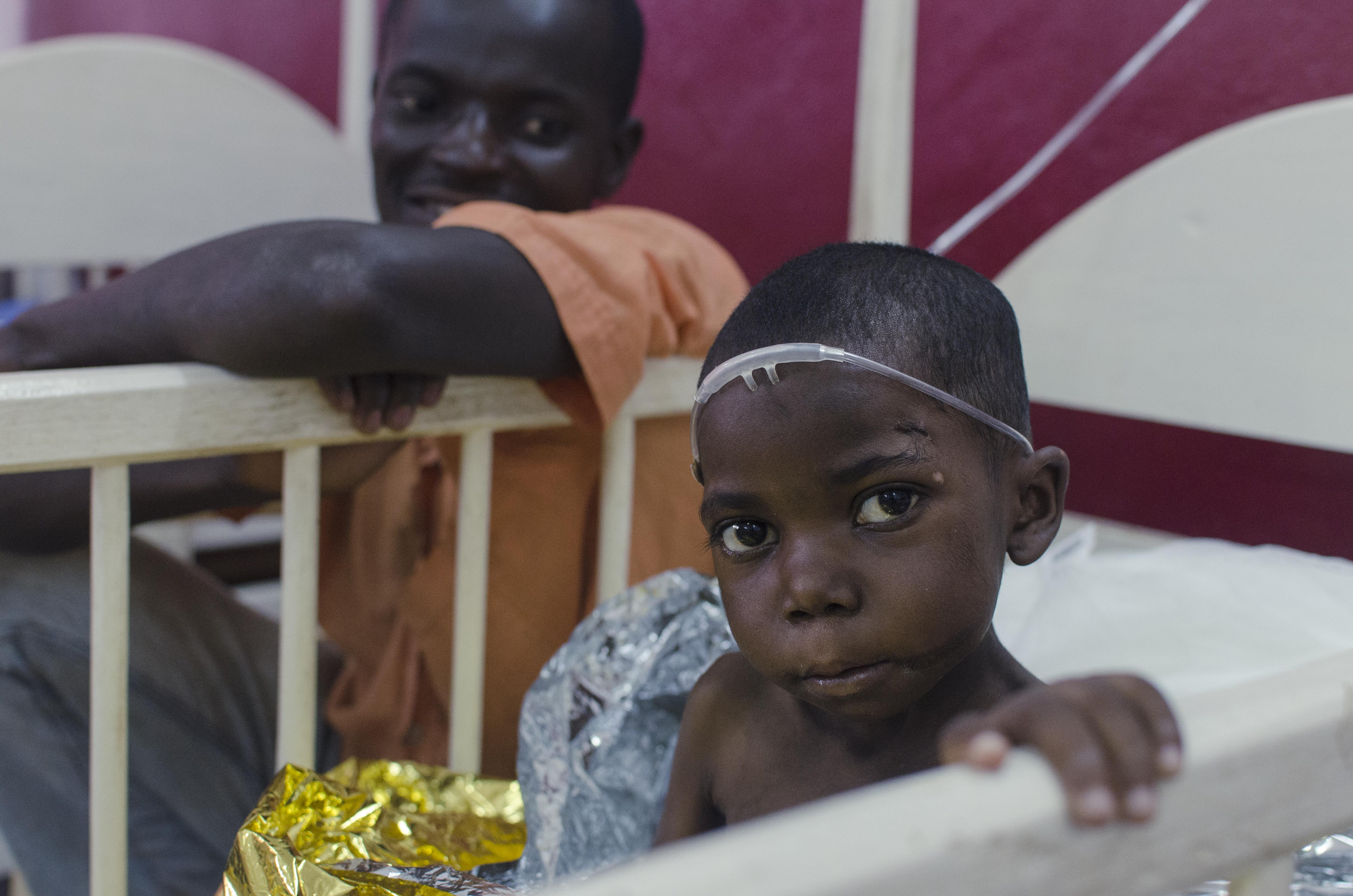 Forced to abandon their home, he and his wife and children fled into the bush and the rebels looted everything the family had.
They also destroyed the precious seed reserves they were keeping for their next crop. Their friends and neighbours lost everything too.
They haven't been able to return to their fields since. Igor washes motorcycles to try and earn some money and his wife sells small items at the market, but they don't make enough to feed a family of six.
So Igor decided to get help from his sister who lives in neighbouring town Berberati. He was gone for three months. While he was away, Tatiana fell ill and her mother couldn't feed her four children. So Tatiana developed malnutrition.
Igor has noticed that there is considerably less commercial activity in Carnot since the Muslims left. He sees fewer cars and goods on the streets.
He knows that the people who are trapped and imprisoned in the compound at the town's church are not the same as the former Seleka rebels who committed atrocities during their offensive. He says, "I would like the Muslims to come back. They have the same blood as me, their rightful place is here in Central Africa".
Find out more about MSF's work in Central African Republic