A patient testimony from our Manicaland NCD project where Doctors Without Borders (MSF) is providing treatment and care to patients with diabetes and hypertension. 
When *Rumbidzai was three years old, she experienced some symptoms, which her mother, Mrs Kamba did not understand. She developed frequent excessive thirst. Even though she drank a lot of water, it was not enough to quench the thirst.
Rumbidzai was diagnosed with Type 1 diabetes on 11 July 2017 after she was taken to hospital when she collapsed while at home. In four days, she was wasted and her health deteriorated.
She was discharged after spending two weeks in the hospital intensive care unit.
Before Rumbidzai reached five years, Mrs Kamba used to get her insulin free of charge from the pediatric unit but when she reached five years, she started to pay for her insulin and syringes.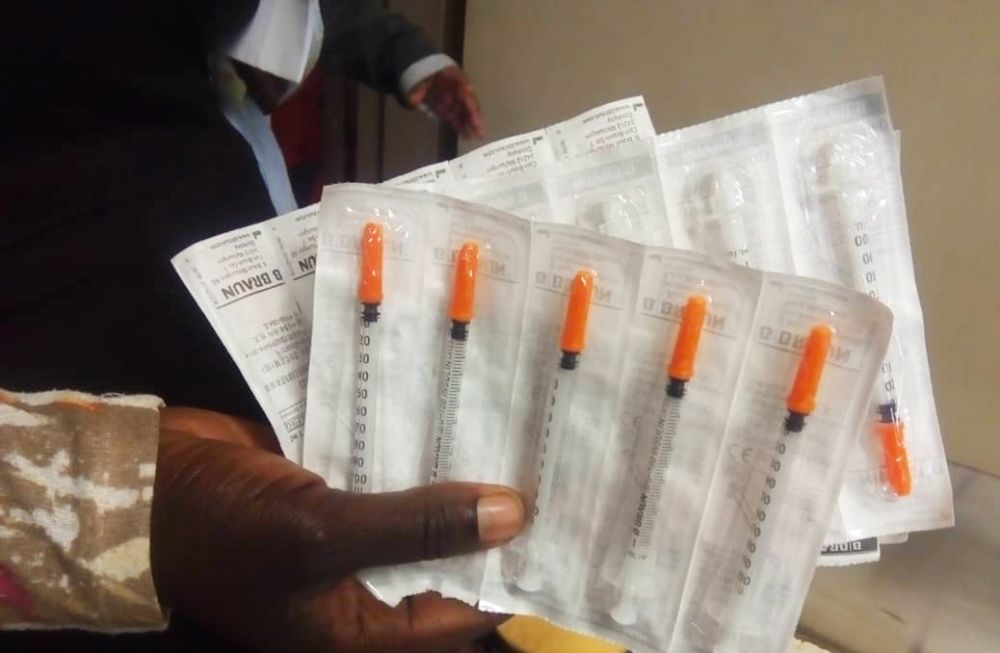 Patients with Type 1 diabetes inject themselves with insulin twice a day for the rest of their life for survival. Insulin is a hormone produced by our body to help push sugar from the bloodstream into the cells.
Insulin facilitates the entry of glucose into the cells so that it generates energy.
"During difficult times, when I could not afford to buy many syringes to inject my daughter with insulin, I was forced to re-use one syringe for about four consecutive days so that I could utilize the few syringes that were available," explains Mrs Kamba.
"I was informed that I was supposed to use one syringe only once or at most, twice a day. Unfortunately, I could not follow that instruction because I could not afford to buy syringes."
Mrs Kamba accompanies her five-year-old daughter for medical check-ups and collection of medicines from Mutare Provincial Hospital every month.
"When I come for check-ups at the hospital and if I get enough syringes, I follow the prescribed instructions but if I don't get enough syringes, I still continue to re-use one syringe for a number of times.
Enrolment into the diabetic clinic pilot program
MSF is working in partnership with the Ministry of Health and Child Care (MoHCC) to provide treatment and care to patients with diabetes in Mutare.
Rumbidzai has enrolled in the MoHCC/MSF diabetic pilot program and she is getting free medication every month.
"Before Rumbidzai enrolled in the MSF program, I used to buy medication on my own and it was not easy. It was also expensive to buy glucometer strips to monitor Rumbidzai's blood glucose. (People with Type 1 diabetes are supposed to monitor their blood sugar regularly. Testing of blood sugar is important because it helps to determine whether the patient is responding well to medication or not).
To monitor her condition, I learnt how to pick up the signs and symptoms of high and low blood glucose.  At times, I would not trust my own judgement but I had no choice.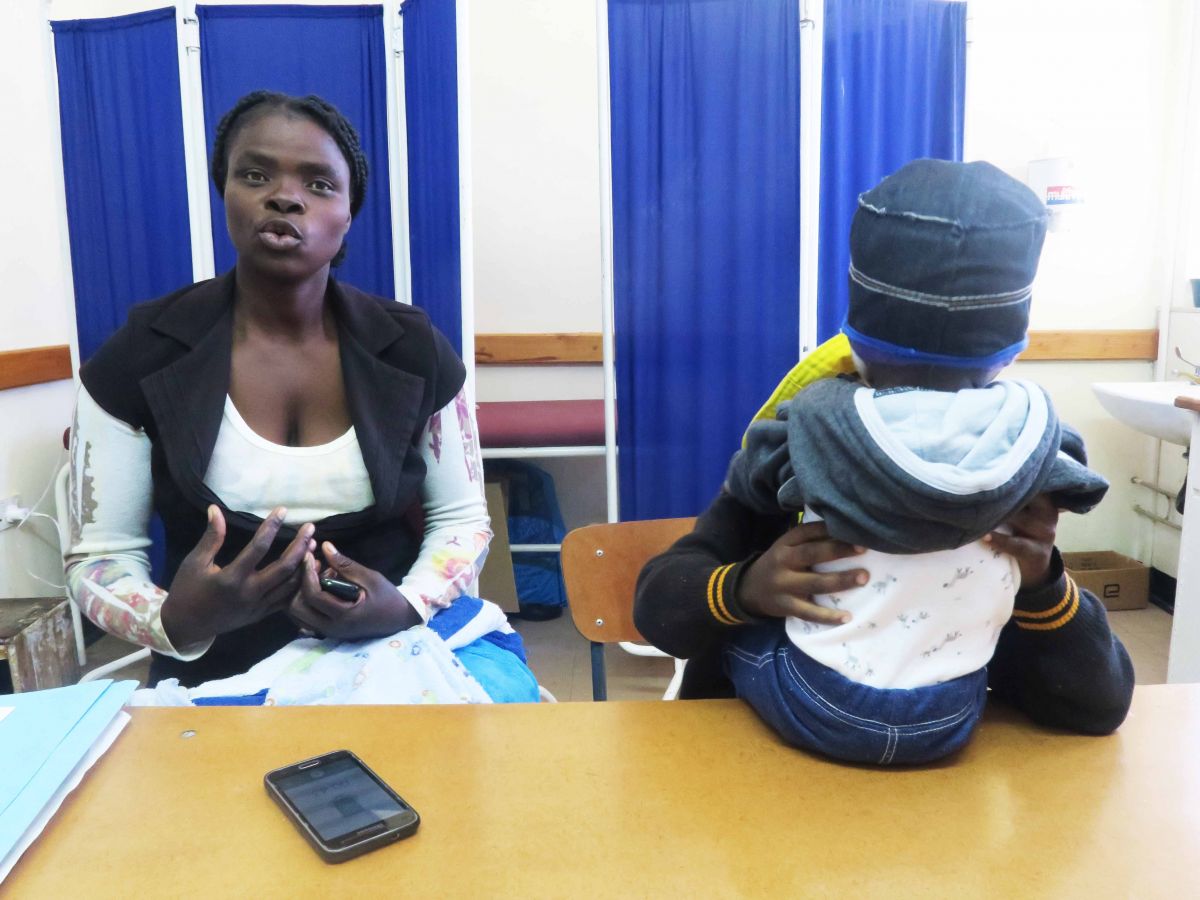 "From my own assessment, I noted that when Rumbidzai's blood sugar was low, she would hallucinate and she would sweat a lot. If her blood glucose was below 2.5, she would start to shake her body vigorously or she would cry a lot then I would know her blood sugar is low.
When this happens, I would give her either a sweet or food. If it is high, her face would swell or she would crave for food and water. If her blood sugar is high, she also wet her blankets while sleeping.
Administering insulin
"We were taught how to administer insulin while at home. It is easy if you follow instructions. I was advised to inject the insulin right into the skin, on the leg, below the stomach and on the hand.
"The good thing about administering insulin at home is that my child leads a normal life just like everyone else.
"The first days, she used to cry a lot but now she has adjusted to the situation and has accepted it. She can come to tell me that she is hungry and she wants to be injected so that she can have her food.
Counselling
"When I was told that I was now supposed to inject my child with insulin, I got some counselling while in hospital. We also had counselling sessions with staff from MSF and they taught me that I had to accept my daughter's condition.
Counselling was also aimed at capacitating me to cope with my daughter's condition.
Misconceptions
"During the initial days, people used to say many things about my daughter's condition. They said it was abnormal for a child to be diabetic. They thought she was bewitched so they used to encourage me to give her herbs. 
"When I did not have money to buy glucometer strips, it used to affect me a lot because my relatives could not assist. Due to different beliefs, my relatives could not understand my situation.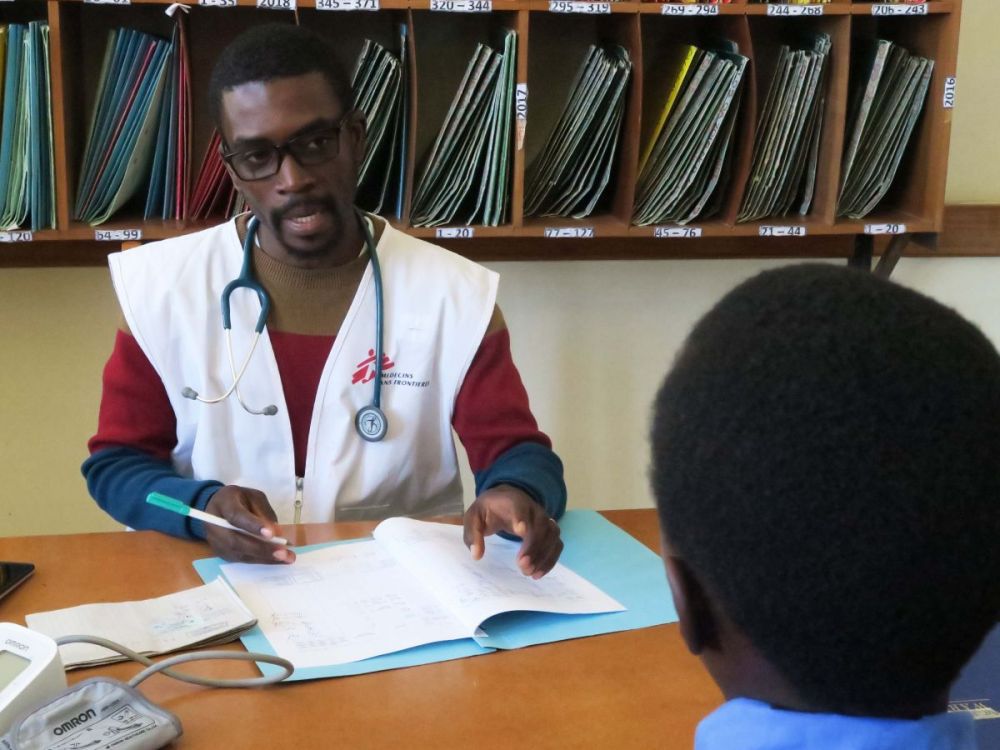 I got enlightened when I attended a health education session at the hospital. After the counselling session, now I know that diabetes can occur in childhood. There is no witchcraft involved when a child is diabetic.
"I want to encourage parents to have their children screened for diabetes.  We are depriving our children of healthcare access because of superstitions.
Worries
"What worries me is the economic situation because it is difficult to get money. I get worried when I do not have the glucometer strips and I have to guess whether the blood sugar levels are low or high.
Failure to assist my child due to economic hardships stresses me the most.
Wishes
"I wish my child could grow up so that she can become a doctor or nurse so that she can also assist others in the management of diabetes. I also wish various stakeholders could hold more campaigns like what we did with HIV so that people can get to know more about diabetes.
Mrs Kamba is a Primary school teacher in Mutare. She is married with four children.
---
Read about MSF's activities in Zimbabwe 
MSF has been providing treatment, care and support for patients with non-communicable diseases such as diabetes and hypertension in Manicaland province, mainly in Chipinge and Mutare using a nurse-led model and introducing differentiated service delivery (DSD) models since 2016.
*Not real name.