A team from Doctors Without Borders (MSF) has been redeployed to the newly affected areas and is involved in life-saving interventions after a second earthquake today hit Nepal yesterday.
The epicentre of the quake is 80km east of Kathmandu, in Dolakha district and we are relieved to report that all 120 of Doctors Without Borders staff are safe and have been accounted for.
In Nepal's capital Kathmandu the quake resulted in additional buildings collapsing and the airport being closed again.
With roads again blocked by debris, an MSF emergency team was dispatched to the location of the epicentre via helicopter. A second team was dispatched later in the day.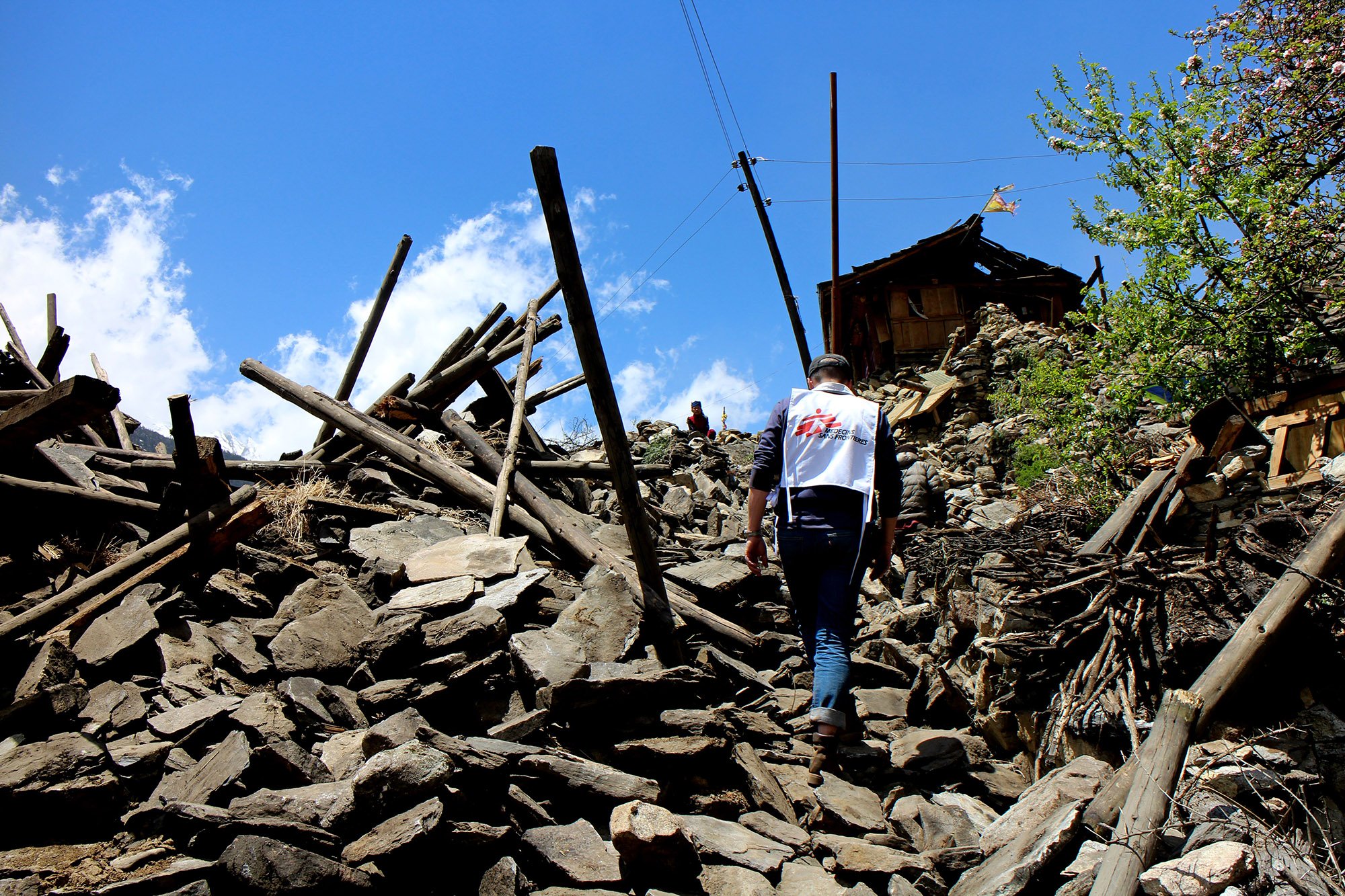 The new priority is to save lives by providing immediate aid to the most affected people, including Dolakha itself (at the epicentre of the quake).
In the Charikot area of Dolakha district, MSF fieldworkers have already reported seeing villages destroyed by this second quake. 
An additional MSF team is conducting an assessment by car in Bhaktapur, east of Kathmandu, while other MSF medical teams have divided and are visiting various hospitals in Kathmandu ready to intervene immediately if necessary. 
This comes as the Nepali population struggles to recover from the loss of life and substantial damage that followed the earthquake of 25th April in which over 8,000 people died.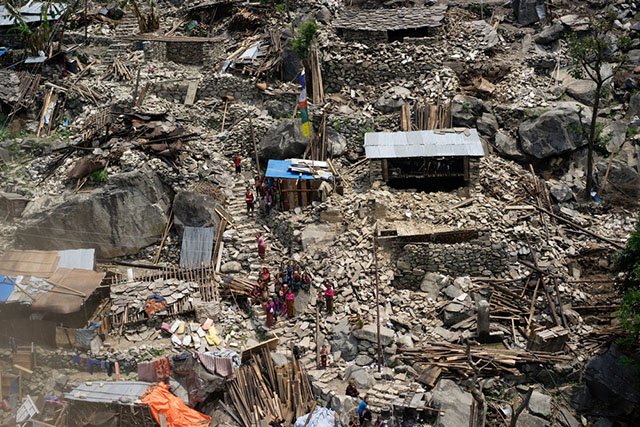 "This complicates an already precarious situation. There is going to be more trouble accessing the affected areas.
MSF is strengthening its emergency operations and re-assessing the needs of those affected by the current earthquake in order to respond accordingly and immediately," says, Dan Sermand, MSF emergency coordinator dispatched from Johannesburg.
For the last two weeks, MSF teams have been providing medical assistance and distributing food and shelter to remote areas impacted by the previous earthquake.
MSF has also set-up an inflatable hospital in Arughat in Gorkha district, which is running and serving the population affected in the initial quake.
MSF's medical humanitarian intervention will continue for several weeks. To support the work of our emergency teams during crises please donate to our Emergency Fund
- Donate online
- SMS JOIN to 42110