For the displaced people in camps scattered across northeast Nigeria, protection often ends at the compound gate.
Armed groups operate in these areas, waiting to attack the vulnerable when they leave the camp to search for firewood to cook with. Michael Githinji, who describes himself as a "maker", recently visited Pulka camp to see if he could find a design solution to their problems.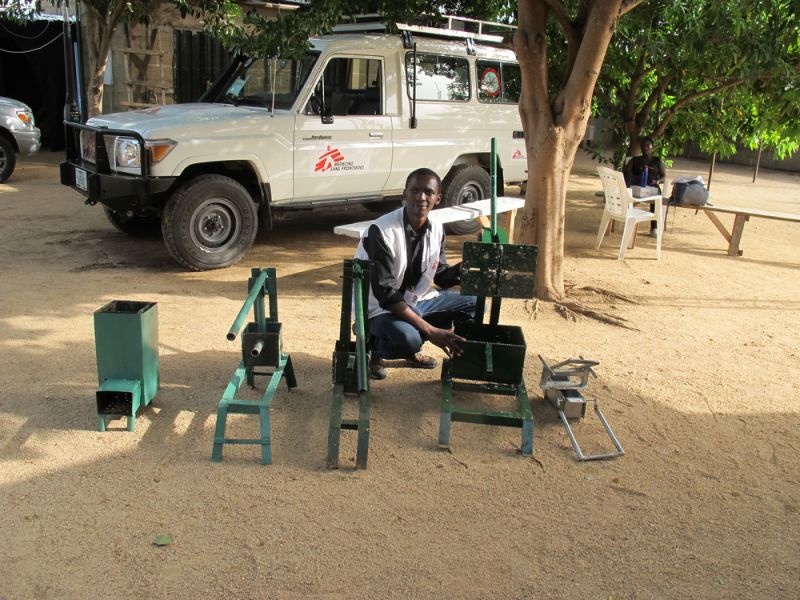 "Most people wouldn't see me as a regular MSFer. I see myself as a 'maker', which is something I've been doing my entire life. When I was younger – to my parents' dismay – I was dismantling toys and electronics to see how their design could be improved.
Now I'm part of the 'Displacement Unit', an MSF field team responsible for creating solutions to solve problems on the ground. We work together and often take an unorthodox approach, which at first glance may leave people scratching their heads. 
When I first arrived in Pulka camp, I wasn´t sure what I would find. Of course, I was well briefed, but you really have to understand the lifestyle of people: how they live, their motivations, all that type of stuff.
I met some of the people who had been attacked, and each of their stories was awful. For a bundle of firewood to cook their daily meal, they were forced to take their lives into their hands.
Rapidly I came to the conclusion that we should look at alternative fuel sources in the camp, which were renewable and which could fit in their budget, which is pretty much nil.
When scoping out the process, the first thing is to meet the local artisans and see what sort of resources exist. From there you can start to prototype different solutions.
As we walked around the camp, I could see a waste of different sorts – maize combs, sorghum stems, groundnut shells – but what seemed most promising was sugarcane peel.
Small briquettes could be made by cutting the peel into smaller chunks, wetting it, pressing it and leaving it to dry. This seemed like the best option.
We worked out that six of these prototype briquettes could keep a fire going for an hour, which is plenty of time to cook the daily meal.
With the help of local artisans and welders, we looked around at what local metal could be used to make one of these presses, and finally, we came up together with a design that could easily be reproduced. It's important that they started to see this as theirs as well.
I got a small taste of the terror that people deal with regularly when a gun battle broke out between the Nigerian military and Boko Haram in the camp. While it didn´t last long, it made me realise how volatile the situation is.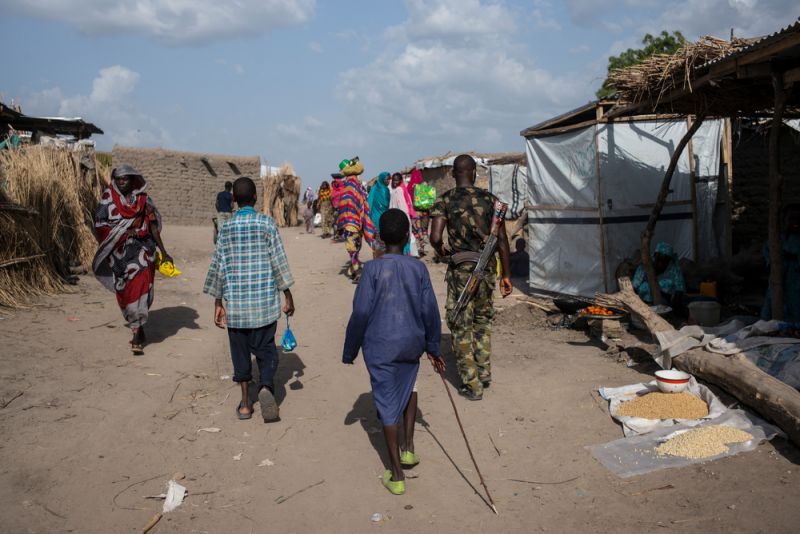 The next step was to get the support of the local elders. These are the people who will act as advocates. Over the two weeks, I made several demonstrations to these men. Without their buy-in there would be no approval and the community would not follow.
MSF isn't giving away the press or the finished briquettes. Households will have to come together and purchase the press. It may cost US$20-30, after all the manpower that is put in. But the price can and will come down.
It isn't enough just to introduce the idea and walk away. Over the next few months, we will have to monitor how the women take up the idea.
I've been doing this for years – first in Kenya, my home, but also in Sudan and South Sudan. I would say that I specialise in looking for original, locally sustainable solutions, with local inputs, to solve a problem.
At times I also have to be a bit a bit of an economist and a salesman. The ideas I come up with have to be affordable to the community I work with, and I have to think about how to make the take-up of the solutions effective.
It's no good jumping out of a plane with a solution you dreamt up in a well-equipped workshop, assuming you know what is best.
It's interesting how the innovation process sometimes uncovers more issues that need to be solved. Over this trip, I also saw people using energy-inefficient stoves to cook their food. If we can reduce the consumption of fuel, we can reduce the need for people to leave the camp during difficult times.
While the solution I developed in Pulka camp is not going to completely eliminate the need to gather fuel outside the camp, we do hope that it will reduce the number of injured people who come to our hospitals after being attacked while out gathering firewood."
Find out more about MSF's work in Nigeria.