Steve Miller, MSF Board member will be running the Comrades Marathon on the 29th of May 2016. Let's come together and Push our limits with Steve as he runs the marathon to raise funds for Doctors Without Borders (MSF) South Africa.
What running means to me
I started running while still a heavy smoker. I was living in London at the time and would make it about as far as the end of the road before having to bend down to catch my breath. So I suppose the first thing I have to thank running for is helping me to toss the habit and treat my body right.
From London, I moved to Namibia and then on to Liberia to work in the field. Running is a great way to get a sense of a place. You range far on foot, get to know people along your routes, and have time to take in the sights, smells and sounds. I travel extensively now, and the first thing I do in a new place is put on my running shoes and go have a look about.
I suppose for me running is mostly about self-discipline and control.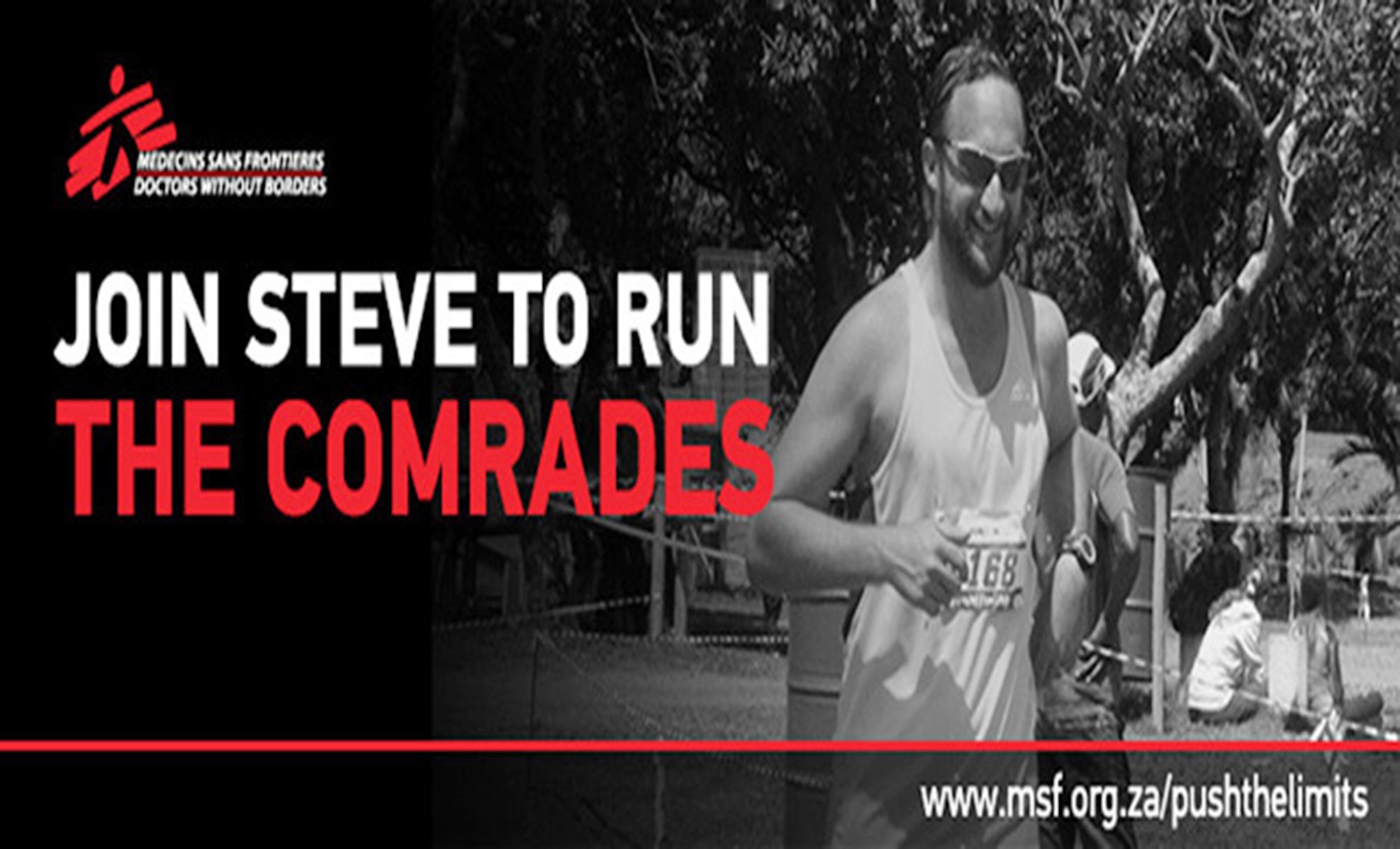 To compete in an endurance event you need to clear your mind, you must build resilience and have a healthy store of optimism. Running is a simple activity but with such a positive influence on your life as a whole.
There is nothing quite like running a race in South Africa. Early in the morning as the sun rises thousands of people gather from all walks of life, young and old, to push themselves to exhaustion. Apart from a few dedicated athletes at the front, everyone is competing against themselves or for a cause. The camaraderie is amazing.
On 26 May 2016, I am running the Comrades for MSF. In preparation, I will log hundreds of kilometers through the streets of Johannesburg. When I reach those points when my legs feel like concrete and my organs are rebelling, and the blood pumps heavy in my ears, I will think of MSF and the people who work for it and the people we're trying to help. And I will finish what I'm doing.
Find out more about MSF's activities in South Africa