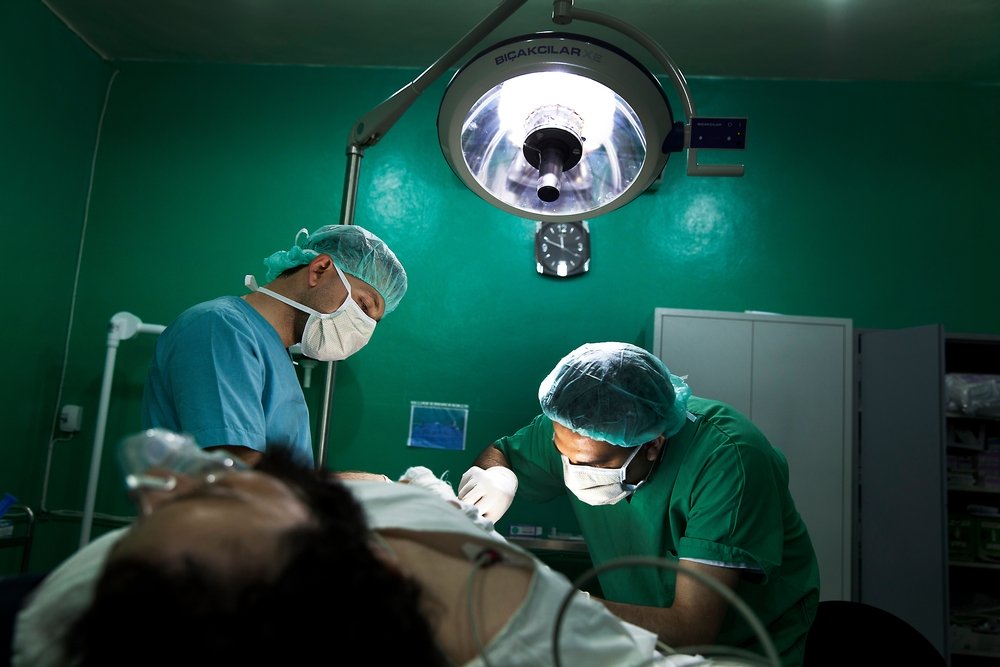 Dr. Abu Waseem is the manager of a trauma hospital that MSF supports in east Aleppo city. This hospital is one of only eight functioning hospitals left in east Aleppo, where 250,000 people are living under tight siege and heavy bombing.
What is the situation like in general in east Aleppo?
We have been living under siege since last July. Getting basic needs, including food, has become an impossible mission. Long queues at the bakeries are a familiar scene. The same goes for any other basic human needs. The city has been without electricity for six months now and people have been relying on generators, which will not be able to serve them for long due to the lack of fuel. Basically, the siege, together with the heaviest bombing I have ever seen, has turned the city into hell.
How do hospitals work under such circumstances?
Hospitals work 24/7 now with the fiercest bombing this city has seen in the last three years. We have only three operating theatres and the other day we had to do more than 20 major abdominal surgeries. Above all, we consume enormous amounts of medical supplies and we were not prepared for such a level of violence.
How do the doctors and nurses deal with this situation?
Medical people are working two and three times what a human can take. Sometimes, they work for up to 20 hours a day. You simply can't leave people to die and go home. We are overwhelmed but I think there is a level of commitment that makes me proud of what we do. We try our best to save lives but we face death every day.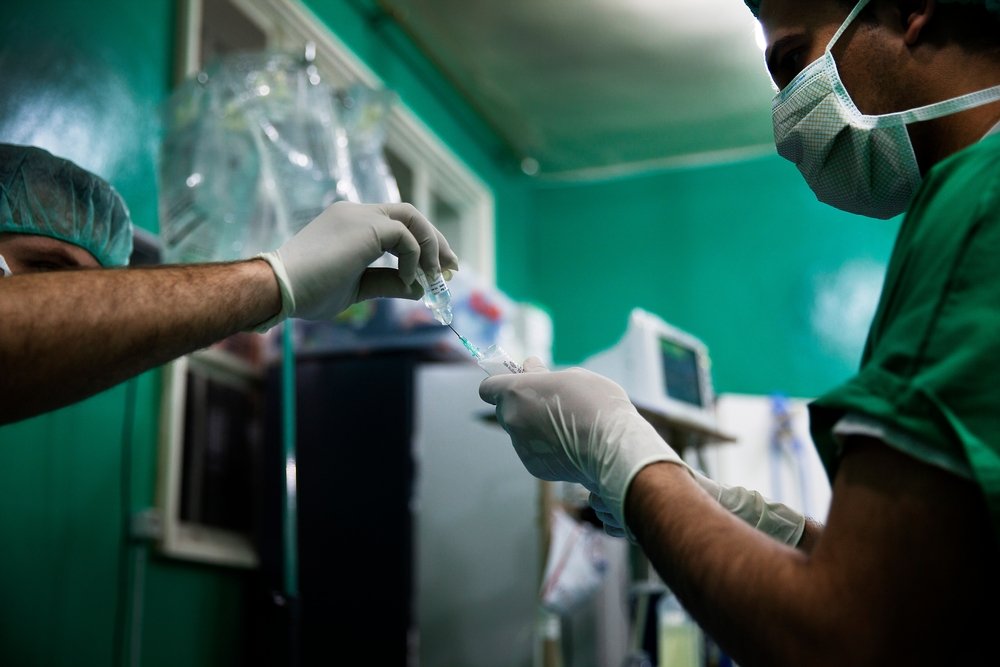 What are the main challenges that you face as a doctor?
The city as a whole is facing a serious lack of intensive care units. With this degree of bombing that we have to endure, all ICUs are full. Patients have to wait for others to die so they can be moved to an ICU. Sometimes we have to make extremely difficult decisions and let a patient who will not make it die, so that another patient can have a chance to live.
Another main problem is that we have nowhere to refer our patients. Some of them have extreme burns or other medical conditions that we cannot treat in east Aleppo. They are trapped here with us. We do what we can to save them but we do not succeed all the time.
Has there been any incident in particular that you will always remember?
Yes! A 12-year-old girl was in desperate need of ICU care. We didn't have a ventilator and it was midnight. We called every hospital in the city but we could not find her a place. Finally, we heard that one hospital had been affected by bombing and their ICU unit was partially damaged but the ventilator had survived. I could not believe it. We immediately went there in the dark under the bombing for seven kilometres and got that ventilator, which saved her life.
How do people and medical staff see the future?
People are desperate; they are living day by day and hope that the war will end. As for us, we will keep working until we have a way to get more supplies and refer the wounded and the sick people, or until we are left with nothing. The people of east Aleppo are trapped here and we are here for them.
Find out more about MSF in Syria