After fleeing conflict in the Democratic Republic of Congo and coming to South Africa 14 years ago, Kirumba (35) was affected by the violence that struck Durban in April. He sought refuge in a tented camp in Durban.
"The South African government says it's a war situation in Congo, that's why we cannot go home," says Kirumba.
"But they forget that South Africa is in a war situation for foreigners like us. What kind of safety can they guarantee if the community doesn't want us?"
Kirumba watched an armed mob loot his business and threaten to kill him. Like several other Congolese people in South Africa, he doesn't believe that re-integration is possible, and wants assistance to return home as soon as possible.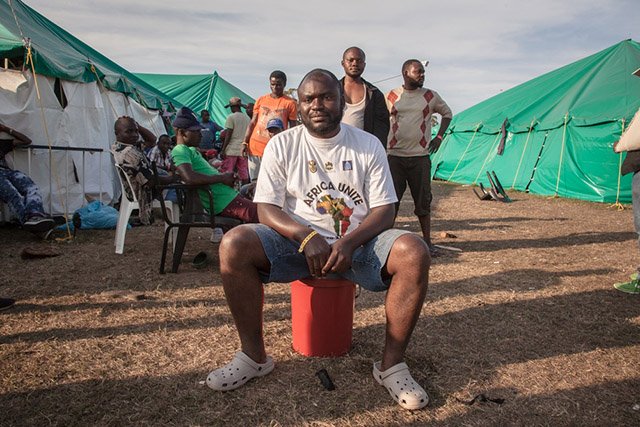 "Some of us want to go back to our own countries. At least we can die there, and our parents can bury our bodies. If we stay and get killed here in South Africa, who is going to pay to take our bodies there?"
Kirumba was victimised in xenophobic violence in 2008, 2009 and in 2014, before this year's attacks.
"I can't even walk in the street now, I have to stay inside a car, and get the police to take me to see my wife and children. What kind of a life is that? We are not free here. We can see we are not welcome here. It's better we go home now."
Find out more about MSF's work in South Africa.