35-year-old Zacharia Matichiang fled violence in his home in then Sudan in 1987, to Ethiopia then to Kakuma refugee camp in Kenyan in 1992. He was moved again to Dadaab refugee camp in 2006, where he stays to date.
"I have been a refugee since 1987. First, I was in a refugee camp in Ethiopia, having fled civil war in then Sudan. I came to Kenya in 1992 after a war broke out in Ethiopia, settling in Kakuma refugee camp until 2006 when I was transferred to Dadaab. My mother died in Sudan and my father was killed in the melee that preceded our fleeing the country for Ethiopia.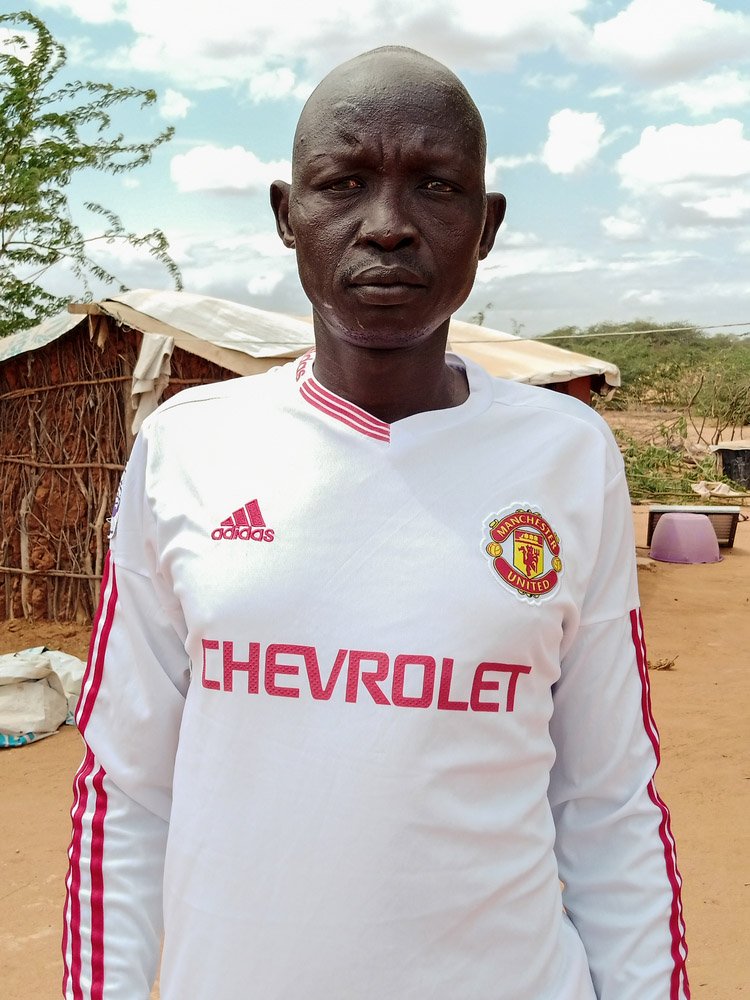 Whether Kakuma or Dadaab, refugee life is the same and you have to survive. What's affecting us the most in Dadaab now, especially as a minority group is the frequent relocations we are subjected to in Dadaab. When I came here, I first settled in Ifo camp. Years later, I was moved to Ifo 2, which was created in 2011, and recently I had to move again to Dagahaley, where I currently reside. We cannot put up proper shelters because of this uncertainty. 
We live in tents, which become very hot, especially with the climate here. We can't make friends, having a social life is made even more difficult with the constant relocations. And now there are plans to relocate us again to Kakuma. I can't go back to Kakuma, where I was taken out of because I wasn't safe. 
I'm thankful for the safety and opportunities I've found in the camps. I went to school in Kakuma and had vocational training after high school. I now work as a mechanical technician with one of the agencies in Dadaab, fixing mostly generators, but can also fix mechanical issues in vehicles.
Effects of COVID-19
The COVID-19 has not just affected us, it's affecting everyone worldwide. Here the limitations are that we cannot move from camp to camp. You just stay in your house or go to your workplace if you have a job, then go back to the house.
At the food distribution points, we are all given masks and we maintain a proscribed distance when queuing. I am not too worried about accessing medical care should I or someone close to me turn positive for COVID-19 as we have access to healthcare services provided by MSF in the camp.
What does World Refugee Day Mean to you?
On World Refugee Day, there's usually nice celebrations, dancing, showcasing our cultures: from South Sudanese to Somalis and Ethiopians and we eat good food, it's a beautiful day.
Challenges in the camp
We face a lot in the camp. When you get an emergency at night, it's difficult to get an ambulance, but the pregnant women are usually pre-arranged for taxis in advance through community health mechanisms led by MSF here. The ambulances can come at daytime but at night, we survive. Being a minority in the camp, interaction becomes difficult sometimes with other communities in the camp due to language barriers. Interpreters even in the medical facilities are limited.
The government stopped registering refugees some years back and life becomes even more difficult if you are not registered. If you have a registration (ration) card you can access all services in the camp, but if you don't, life becomes very difficult for you.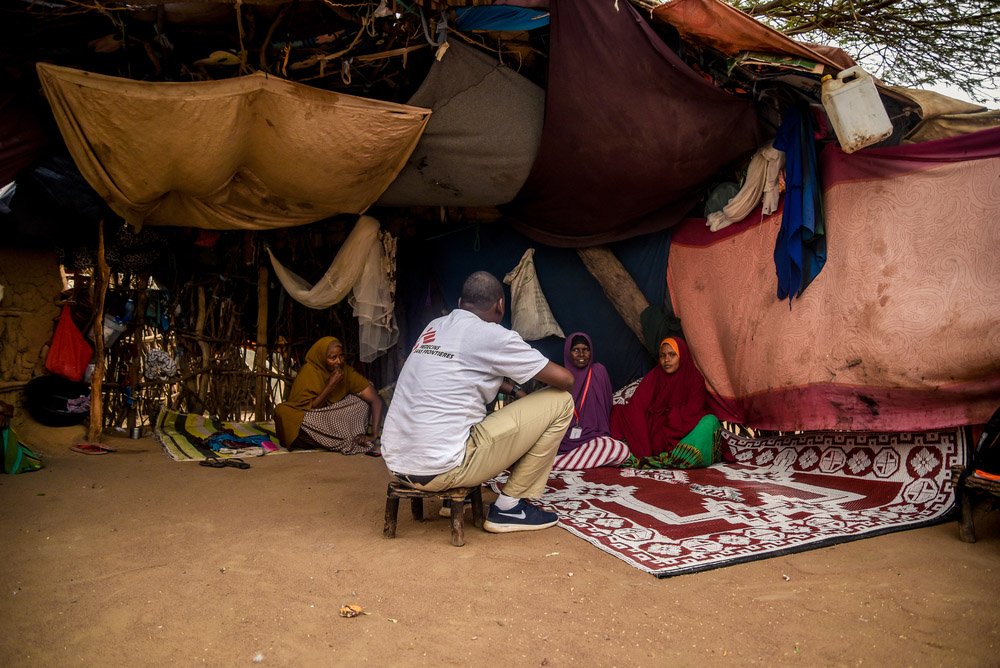 Future prospects
I hope to get resettled abroad, to change my life for the better, because life right now is very difficult. We are in lockdown now because of COVID-19 but lifting it will not make any difference for us since we can't move out of the camps anyway. It's as if you are in prison, you can't even go to the nearest town here – Garissa. 
I have stayed in Kenya for a while and Kenya has been helpful to us, being here since 1992. The agencies here are also supportive. We get food, medical care and water. If South Sudan becomes peaceful, some may wish to go back. Myself, however, I would never wish to go back. I have not been there since 1987. Some of my friends I fled Ethiopia with in 1992 went to Geneva and they live a good life there. For me, there's no way out. I can't go back to Kakuma either.