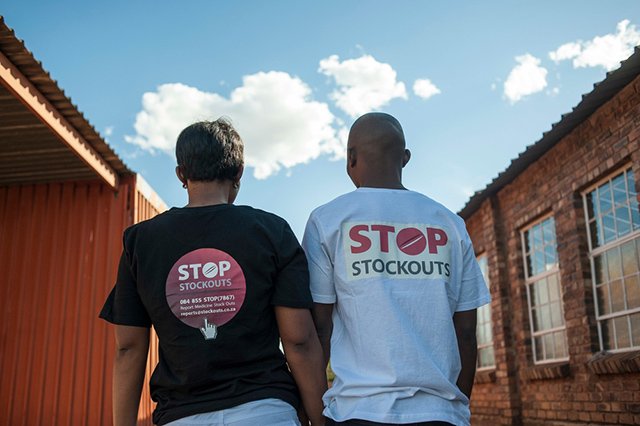 "I suffer from an inflammation in my stomach and in my chest. I have been suffering with this condition for 10 years. In July 2014, I was sent to Chris Hani Baragwanath Hospital for a full check-up. After the check-up I was put on treatment called Ranitidine, this medicine helped me a lot.
I was then referred to Lillian Nagoya clinic and that is where I started getting my treatment. But I have been having problems getting my medicine. In January and February 2015 I did not get my treatment and the nurse told me I must buy my own medicine from the pharmacy.
In March the nurse gave me treatment for 10 days. Now, in April again I was told I must buy my own medicine. I borrowed money from my friend so that I could buy the treatment. "
- Patient (32 years) from Lillian Nagoya Clinic, Soweto, Gauteng
---
"As a Professional Nurse who treats chronic HIV patients, I find stock outs to be very frustrating. Due to HIV being an infectious disease, patients are more prone to being infected with other infectious diseases making their immune systems vulnerable. For this reason it is important that patients are stable on their medication. Stock outs disrupt this process.
In January 2015, FDC was out of stock.  This is frustrating because when I treat an HIV positive patient I cannot provide them with all the medication they need; this also angers patients very much. Which means the patient is not stabilized on their treatment."
- Professional Nurse, Gauteng
Visit the Stop Stockouts website   
 
Find out more about MSF's work in South Africa.