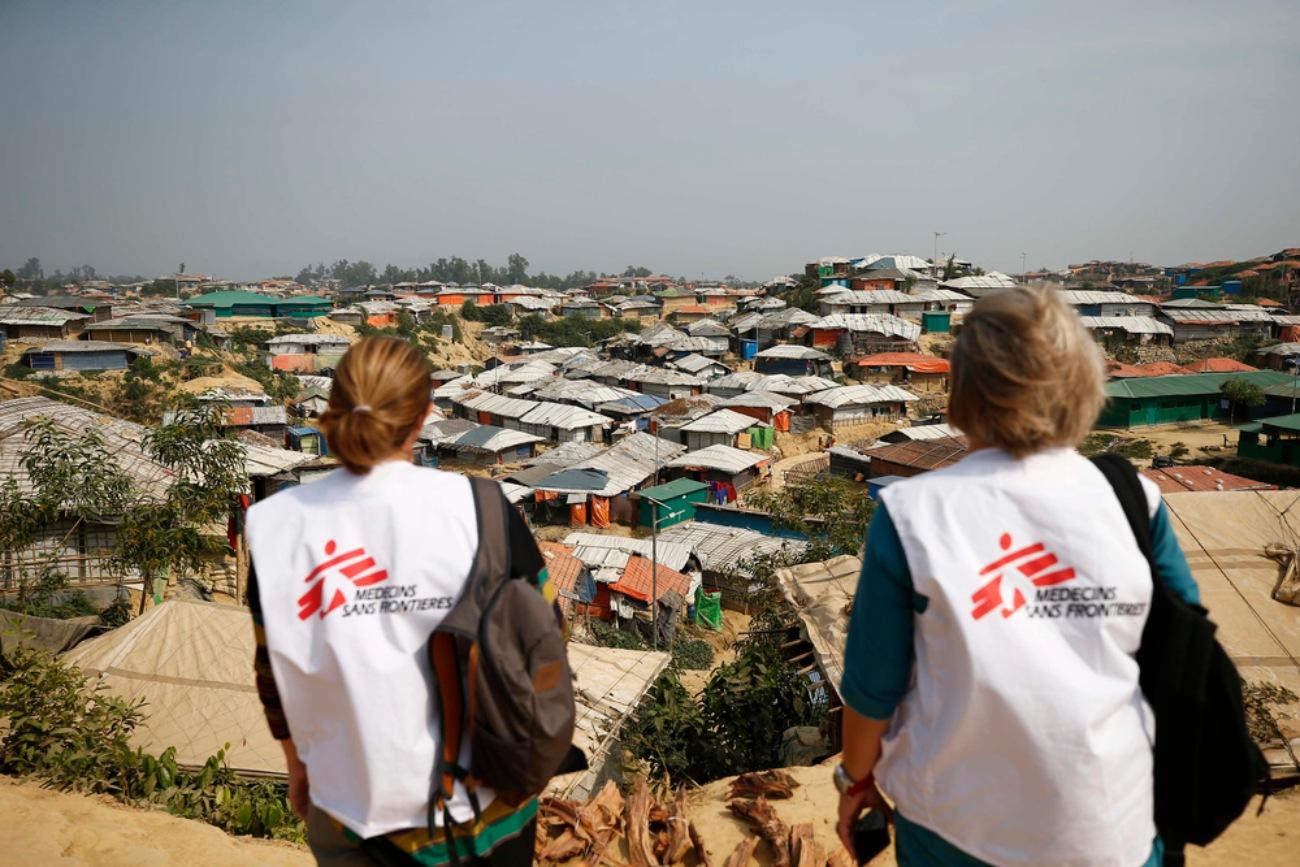 History and Charter
MSF History
We are Doctors Without Borders.
History of MSF
We help people worldwide where the need is greatest, delivering emergency medical assistance to people affected by conflict, epidemics, disasters, or exclusion from healthcare. Our teams are made up of tens of thousands of health professionals, logistics and administrative staff - bound together by our charter.  Our actions are guided by medical ethics and the principles of impartiality, independence and neutrality. We are a non-profit, self-governed, member-based organisation.
MSF was founded in 1971 in France by a group of doctors and journalists in the wake of war and famine in Biafra, in Nigeria. Their aim was to establish an independent organisation that focuses on delivering emergency medical assistance quickly, effectively and impartially while also speaking out about what they witnessed.
At the time, the organisation had a total of 300 team members that made up the organisation: doctors, nurses and other staff, including the 13 founding doctors and journalists.
Today, we are a worldwide network of more than 67,000 people.
MSF was created in the belief that people affected by conflict, epidemics and disasters for example should not be left without healthcare regardless of gender, race, religion, creed or political affiliation, and that people's medical needs should not be ignored because of national boundaries. MSF's principles of action are described in our charter, which established a framework for our activities.
In 1972, MSF worked for the first time in Nicaragua after an earthquake destroyed most of the capital city. In 1974 and 1975, MSF responded in the aftermath of a hurricane in Honduras and set up its first large-scale medical programme to provide healthcare for refugees fleeing Cambodia.
Based on the lessons from these interventions, MSF began to build its capacity to respond more effectively and efficiently to emergencies.
Since 1980, MSF has opened offices in 28 countries. In 2018, we employed nearly 55,000 staff locally and thousands more left on field assignments abroad. Since its founding, MSF has treated over a hundred million patients – with 8.3 million outpatient consultations being carried out in 2012 alone.
MSF remains fiercely independent of governments and other institutions. MSF reserves the right to speak out to bring attention to neglected crises, challenge inadequacies or abuse of the aid system, and to advocate for improved medical treatments and protocols.
MSF rejects the idea that people in distress deserve third-rate medical services and strives to provide high-quality care to patients. Simultaneously, and with equal vigour, MSF continuously seeks to improve the organisation's own practices.
Over the years, MSF has received many prestigious awards in recognition of its medical humanitarian work. MSF was awarded the 1999 Nobel Peace Prize.