A Zimbabwean nurse activity manager spent nine months in Doro, South Sudan at a project treating vulnerable refugees who had fled across the border from Sudan.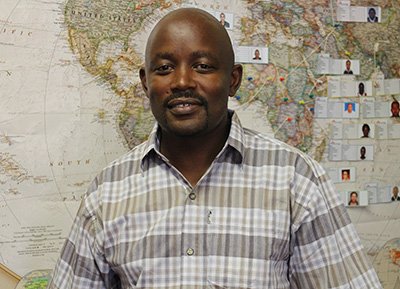 Mduduzi Chandawila lost his mother when he was very young – too young to even really remember her. But his aunt, who raised him, always told him stories about her. "When I was young I remember being told that my mother wanted me to be a nurse. I was about 4 or 5 at the time, and I think that stayed with me. Maybe that was the inspiration that made me want to be a nurse and help others," he says.
Now, after five years working in the field for Doctors Without Borders (MSF), the 40-year-old Zimbabwean is using his nursing skills to help patients in places where quality medical care is extremely difficult to access, including Somaliland and Syria.
Most recently, he spent nine months in 2016 working as a nurse activity manager at a refugee project in Doro in South Sudan's Maban County – his fourth field assignment to the country. 
"South Sudan is my favourite place to work," Mduduzi says. "I know it's difficult and there are challenges. In other countries, for instance, it's easier to find and hire more qualified staff. But even though South Sudan is difficult, it is also a very good place to work, especially for MSF. We help a lot of people in remote and difficult to reach places who are in need of our services."
Maban's landscape is rough, hot and barren. Not many people choose to live there, but the conflict across the border in Sudan's Blue Nile region has brought in tens of thousands of refugees since 2011. The UN refugee agency estimates there are more than 50,000 refugees just in Doro, where Mduduzi worked at an MSF project providing primary healthcare to the population. 
"From our project, you could sometimes hear fighting in the distance. But generally it was very far away from us," he says. His daily activities included supervising nurses, training Sudanese and South Sudanese national staff, and supporting staff supervisors "to help them be independent and more empowered".
'Wherever you go, people know MSF'
Although there were no major outbreaks of disease in Doro during Mduduzi's time there, he says seasonal health challenges continue to affect patients in the often harsh area, including cases of malaria, respiratory conditions, diarrhoea and malnutrition.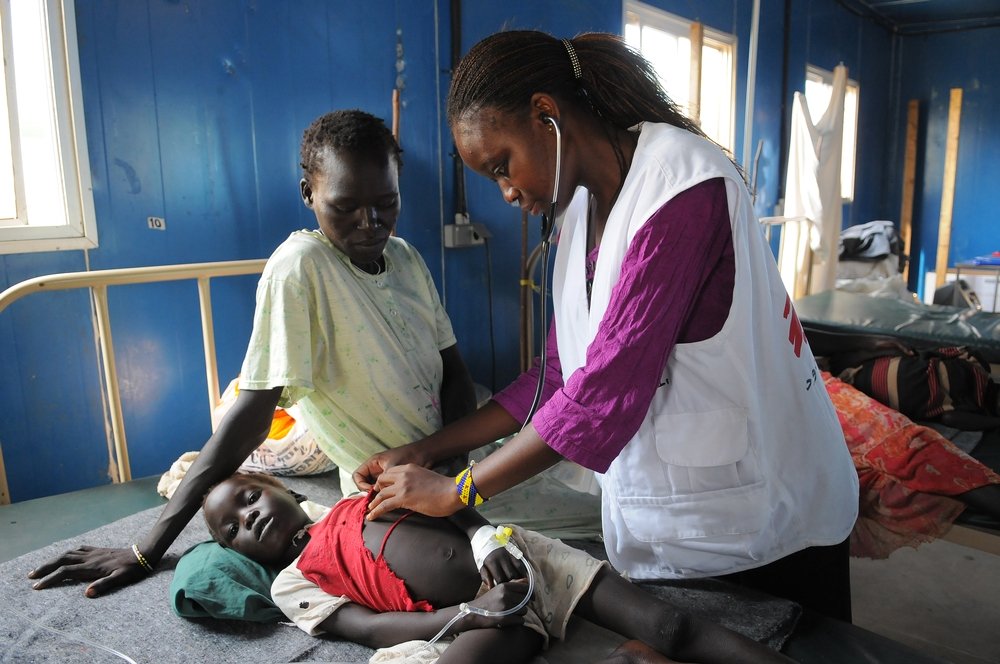 "Every place I worked in posed different challenges. In active war zones like in Syria, the concern is security. In South Sudan, there is also conflict, but the major challenge is that it's underdeveloped. Some areas like Doro have no infrastructure at all."
"In most places around Doro, there are completely no health facilities to cater for people, and these are very hard to reach areas. Even if there are ministry of health centres, the population has no money and can't afford to pay for medical services. So our projects are vital. We provide free care, free medication, everything."
"As an organisation, we are really appreciated by these communities. They have known us for a long time and they trust us. Wherever you go, people know MSF and what we are doing."
Mduduzi says his multiple assignments in South Sudan have taught him the importance of patience. And his work beyond the African continent makes him appreciate other cultures and other ways of doing things. "Cultures are different of course, but at the end of the day, not that different. In most places where I've gone, what I really enjoyed most was that people were very friendly."
He says his belief in the values at the heart of MSF's work is what makes him continue with field assignments, despite having to leave his wife and 8-year-old son for long periods at a time. 
"The major thing for me is the humanitarian aspect of the work – that's the point," he says. "When I discovered that MSF is providing for needy people, that is what drew me to them. And that is why I continue to stay."
Find out more about MSF's activities in South Sudan.