South Africa: Responding to the consequences of xenophobic violence
In early September 2019, an escalation of xenophobic violence occurred in Gauteng province, with the widespread looting and burning of residences and businesses primarily owned by non-South Africans in Johannesburg and Tshwane. Violence against migrants, asylum seekers and refugees on this scale was last seen in 2008 and again in 2015 when wide-spread attacks displaced thousands of people.
MSF has previously responded to the health needs of vulnerable migrants and refugees in the border town of Musina (2007-2013) and the inner city slum buildings of Johannesburg (2008-2012), as well as launching emergency responses to outbreaks of xenophobic violence in Gauteng (2008, 2015), Western Cape (2008) and KwaZulu Natal provinces (2015).
Since 2017, MSF has launched smaller, intermittent interventions to help address some of the unmet needs of migrants and refugees displaced by violent attacks in several South African towns and cities. MSF remains alert to assess and provide emergency medical humanitarian relief to the most vulnerable, which includes undocumented migrants, asylum seekers, refugees and people affected by xenophobic violence.
MSF emergency interventions to attacks on refugees and migrants since 2018
Tshwane, Gauteng Province – ongoing
On 3 September, around 200 people (including 69 children) living informally in Marabastand were displaced after their dwellings, possessions and for some, their shops and livelihoods destroyed. Among them, approximately 120 were Zimbabwean and 80 South Africans. The violence in Tshwane appears to have started after a South African taxi driver was allegedly killed by a migrant. Donations of water, food and non-food items were made by city authorities, community organizations and Tshwane residents. Construction materials have been provided to residents, who are rebuilding their homes. MSF is referring people in need of psychological counselling support and medical consultations to it's nearby Tshwane Migrant Health centre, which provides undocumented migrants, refugees and asylum seekers with psychosocial services and primary health care, and non-medical services such as social services, legal referrals and access to basic amenities.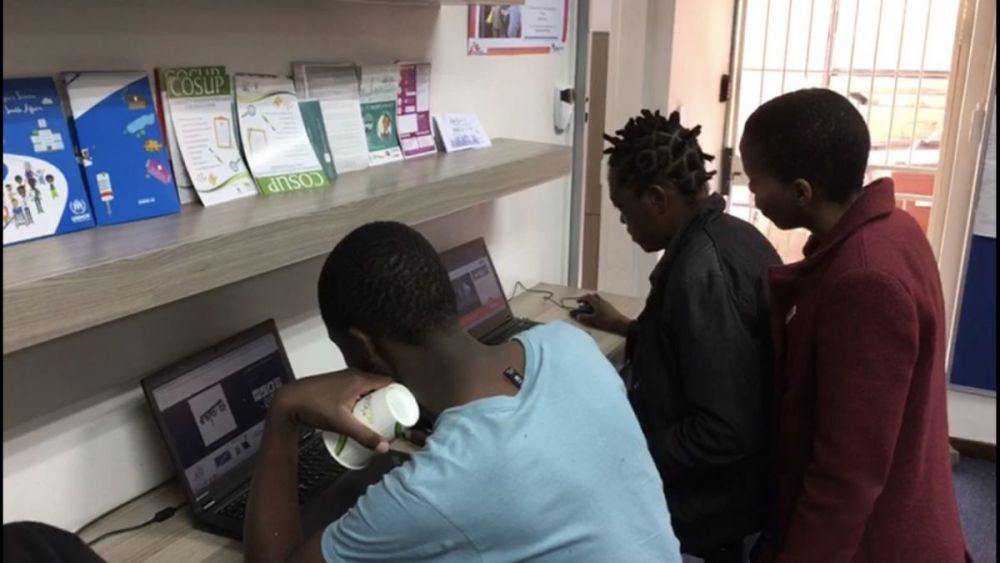 Katlehong, Gauteng Province, 6 September – 10 September
On 5 September, more than 800 migrants and refugees were forced from their homes in violent, targeted attacks by the local community. Two men were killed in the attacks. A combined total of 550 people were stranded in two community halls, having lost all their possessions. Based on an assessment of medical needs, MSF provided packages of non-food items, including hygiene supplies and nappies for 200 people.
An MSF team equipped with medical supplies provided primary healthcare and mental health consultations. Counseling support included individual and group sessions and play therapy for children of affected families. Many had witnessed traumatic events, including people being burnt and homes torched. Over 50 consultations were completed for minor ailments, with people requiring chronic medication linked by local authorities to public health facilities. Nearly 500 people were voluntarily repatriated by the Mozambican, Zimbabwean and Malawian embassies.
Richard's Bay, KwaZulu-Natal Province, 15 August - 21 August 2019
On 24 July, after a Tanzanian national was accused of killing a well-known taxi driver, taxi drivers in the central business district attacked and looted 40 shops, largely owned by migrants and refugees in the area. Three people were killed and scores injured in the violence. Approximately 113 people were displaced, including 50 children, with little access to shelter and food, having lost their livelihoods. The arrest of a number of taxi drivers for violent acts leads to continued unrest, attacks on local businesses and community tensions until 21 August. Due to a lack of response by municipal authorities, a local civil society organisation requested MSF to provide interim support. MSF provided food parcels for 113 people for five days, along with packages of non-food items for around 20 households, including soap, toilet rolls, sanitary pads and diapers for infants. Our team withdrew once local civil society took over the response.
Durban, Kwazulu-Natal Province, 27 March – 1 April 2019
On 27 March, a mob protesting local criminality and unemployment attacked dozens of homes belonging to migrants and refugees in the Springfield and Kenville areas, before targeting shops operated by migrants and refugees. Several people injured and at least two people were killed. The violence led to a displacement of 120 Malawians and 86 Pakistanis and Ethiopians. On request of a local civil society organisation, MSF provided interim financial support for shelter and accommodation for four nights, until permanent solutions were found.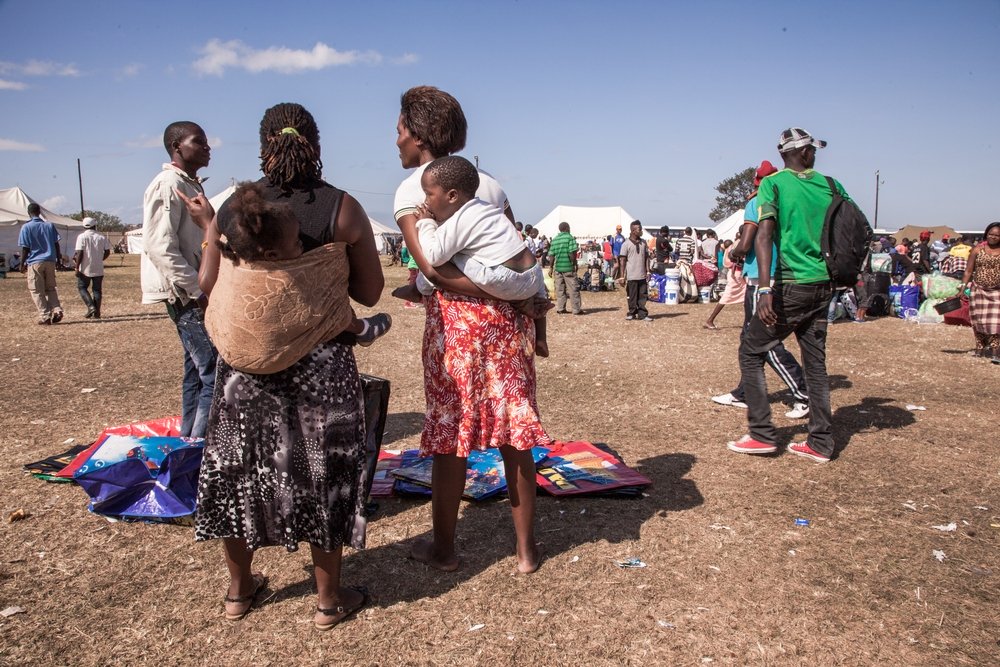 Hermanus, Western Cape Province, 3 May 2018
In March 2018, protests over land, housing and poor service delivery took place in Zwelihle, a township on the outskirts of Hermanus in the Western Cape Province. The township's population of 37,000 people includes 2,700 migrants and refugees – including Zimbabweans (1,600 people), Somalis (500 people) as well as Burundians and Ethiopians. After the protests turned violent, migrants and refugees were attacked, with shops looted or burnt and many people losing all their possessions. Many of those attacked had been living for ten years or more in this community but fled the area, avoiding Zwelihle for up to a month before eventually returning.
After a migrant forum called for assistance, MSF conducted a one day visit to Zwelihle to assess medical needs and provide medical consultations and psychological counselling where needed, and to distribute household items. In total, 45 consultations were conducted, with the majority related to respiratory infections and complaints related to anxiety, hypertension and insomnia. Individual counselling and group debriefings were also provided, with participants expressing fears around returning to their homes in the community and the risk of recurring attacks. Twelve packages of non-food items were also distributed, with basic items including soap, toothbrushes, toothpaste and sanitary pads.
Mahikeng, North West Province, 27-April to 2 May 2018
In February 2018, a labour dispute driven strike action by healthcare workers culminated into the closure of several hospitals and clinics, causing large-scale disruptions in healthcare delivery and access to essential medicines, across the province.
In April, after widespread political unrest linked to calls for the removal of the provincial Premier, the rioting turned against migrants and refugees primarily in Mahikeng. Nearly 1,000 displaced people, the majority being Bangladeshi and Ethiopian shop owners and their families, sought shelter in three camps.
In addition to efforts to restore drug supplies and pharmacy management, MSF launched mobile clinic services to provide basic healthcare consultations and mental health support to address psychological distress – mostly related to the loss of income and pressure to pay debts to handlers and not having resources to re-establish businesses.
In total, 122 consultations were conducted with the majority being for respiratory infections and general pain, while 23 psychosocial care sessions were provided. Psychological trauma emerged as a major theme across patients' histories, followed by psychosomatic symptoms, depressive and stress-related symptoms.