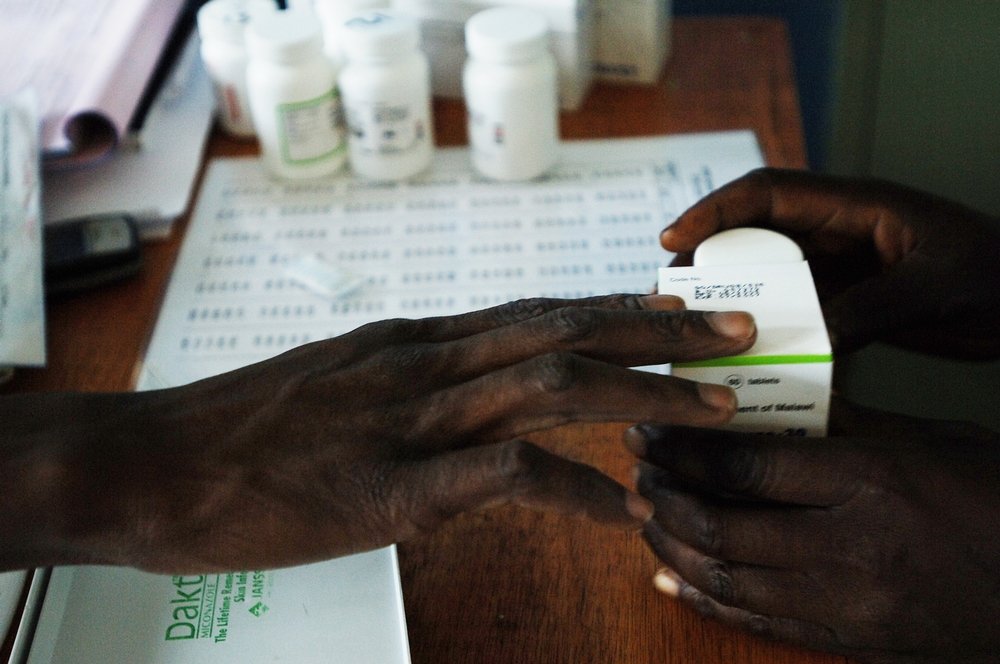 New York – Country contributions to the Global Fund to Fight AIDS, TB and Malaria (GFATM) to be announced at next week's donor replenishment meeting in New York are expected to fall far short of the $20 billion needed for the Fund to maintain and expand its grant programs, the international medical humanitarian organisation Doctors Without Borders (MSF) warned today. The news comes as a World Health Organization (WHO) report released today shows how implementing better AIDS treatment for more people can only happen if adequate financial support is provided through funding mechanisms such as the GFATM.
Two-thirds of all international funding for malaria and TB, and nearly a quarter of funding for fighting AIDS, is channeled through the Global Fund. The Fund estimates that if its target of $20 billion over three years were achieved, 7.5 million people would receive antiretroviral therapy, up from 2.5 million supported by the GFATM at the end of 2009. 
"Thanks to the contribution of the Global Fund, countries like Malawi have been able to initiate programs that save lives and rebuild communities devastated by AIDS," said Marielle Bemelmans, MSF head of mission in Malawi, where MSF works together with the Ministry of Health in programs that treat 38,000 people. "But over 200,000 people are still in need of HIV treatment in Malawi alone – and ten million people are in urgent need worldwide. If donors miss this opportunity and fail to engage in the fight against the AIDS epidemic, we'll be throwing away all the significant gains already made." 
New WHO guidelines recommend countries to put people on treatment earlier, and to provide them with better and less toxic—albeit more expensive–drugs. An under-funded Global Fund will prevent implementation of the WHO guidelines, thereby altering the scope and direction of the global AIDS response for years to come. 
If the current funding situation continues, patients will be left with fewer options as the global response to HIV will increasingly fall on smaller private programs, such as those run by MSF. 
Germany, the third largest donor after the United States and France, poses the greatest threat to the Fund's replenishment. There are plans within the German government to cut its contribution by two-thirds, possibly even ending its contributions to the Fund by the end of 2011. Italy is likely to not pledge any funds at all. 
Other countries have announced only modest increases. At the same time, bilateral programs such as the U.S. President's Emergency Plan for AIDS Relief are also facing flat funding in the years ahead. Major donors, including the United States, must come to the replenishment conference with strong contributions to ensure the Fund's continued functioning. 
"Just last week at the UN Millennium Development Goals Summit, countries reaffirmed commitments to reduce childhood deaths and maternal mortality and to 'redouble efforts' to achieve universal access to HIV/AIDS treatment and prevention," said Sophie Delaunay, executive director of MSF-USA. "How can they reconcile their stated commitments with reduced or flatlined contributions to the Global Fund, a crucial player in the fight against HIV, malaria, and TB?"
Find out more about MSF in
Malawi