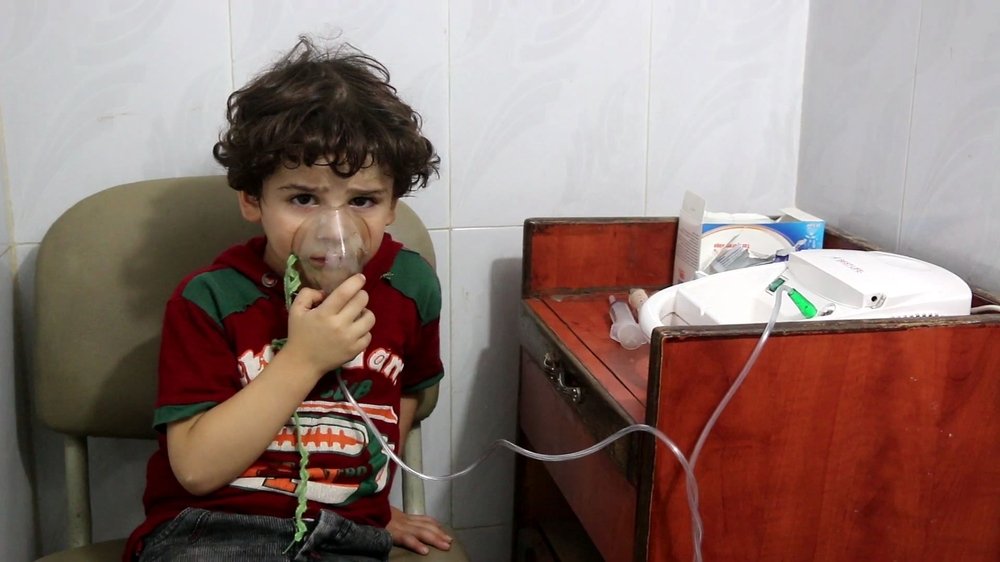 Patients with symptoms of exposure to chemical agents treated by MSF in Aleppo, Syria amid endless violence against civilians
 
A hospital in Aleppo Governorate run by the medical humanitarian organisation Doctors Without Borders (MSF) treated four patients exhibiting symptoms of exposure to chemical agents on the evening of Friday the 21st. The patients are a family of four – the two parents, a 3-year-old girl and a 5-day-old newborn baby girl. They arrived to the MSF hospital one hour after the exposure, presenting eye redness, skin erythema, conjunctivitis and respiratory difficulties, followed by the apparition of blisters and a worsening of the respiratory conditions around three hours later. 
Symptomatic treatment and oxygen was provided to all of them until they were evacuated to another facility for specialised treatment. The family came from the town of Marea (north of Aleppo, Azaz district), which was targeted with heavy shelling throughout Friday, following a week of intense attacks with mortars and artillery.
According to the patients' testimony, a mortar shell hit their home around 7.30pm. After the explosion, a yellow gas filled their living room. Both parents, with the help of some neighbours, tried to protect their children, covering them with their own bodies. 
They were transferred to the Marea hospital, where they received first aid care. As their situation deteriorated, they were referred to the MSF hospital.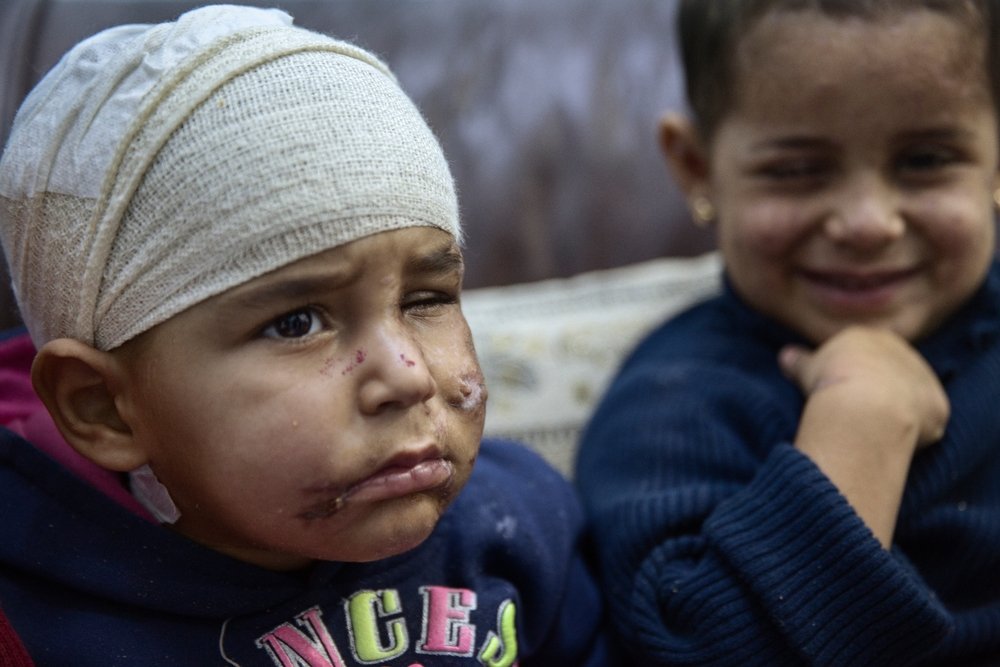 "MSF has no laboratory evidence to confirm the cause of these symptoms. However, the clinical features and the evolution of the patients that our team has treated, as well as their testimony on the circumstances of the poisoning point to exposure to a chemical agent," said Pablo Marco, MSF's programme manager in Syria.
This terrifying news comes on top of an ever deteriorating humanitarian situation in Aleppo Governorate, where in a different offensive at least 11 medical facilities have been deliberately targeted with barrel bombs in the last few months and where the few medical facilities that continue operating are unable to cope with the massive needs of the population.
"Any use of chemical weapons constitutes an extremely severe violation of international humanitarian law. It would just add one more degree of suffering to a population that is bearing the consequences of the worst humanitarian crisis in recent years. We appeal to all parties to observe the most basic respect for human life and stop the indiscriminate violence against civilians," said Pablo Marco.
 
MSF operates six medical facilities inside Syria and directly supports more than 100 clinics, health posts and field hospitals in the country. MSF also provides medical services to Syrians who have fled to Jordan, Lebanon, Turkey and Iraq. 
 
Read more about MSF's work in Syria​