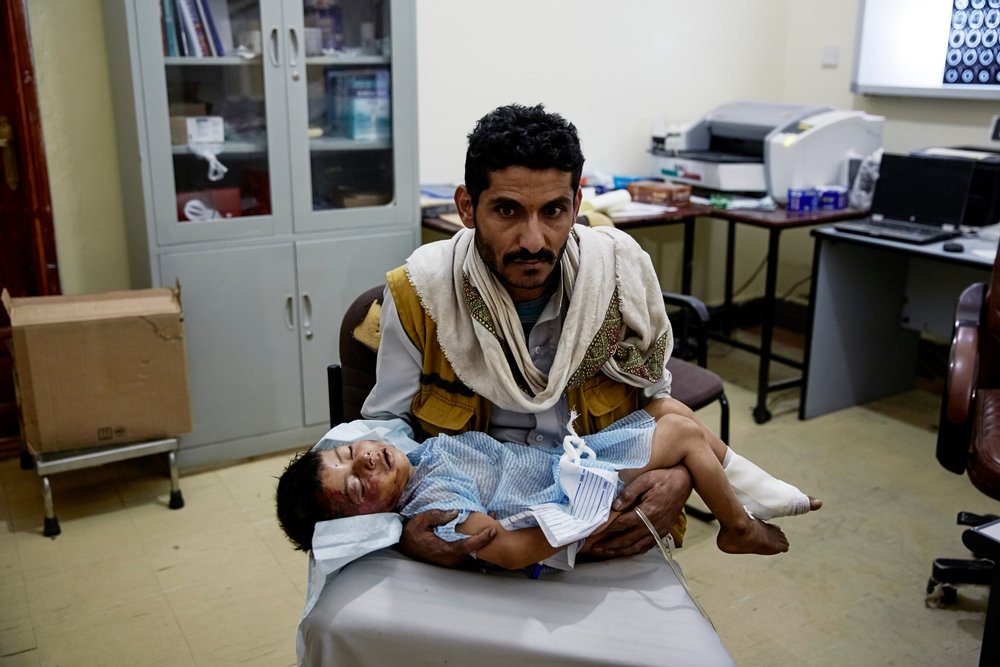 Medical teams from Doctors Without Borders have treated scores of wounded following a series of airstrikes and ground shelling in different parts of Yemen in recent days.
 
Since the onset of the conflict in Yemen there have been several targeted attacks with mass civilian casualties in the region, many of whom are displaced and are already extremely vulnerable and live in precarious conditions.  
 
Besides attacks in civilian areas, medical facilities and health staff have been intensively targeted, which has severely affected the capacity of the country's healthcare structure to respond to in such a violent context.
 
"It is unacceptable that airstrikes take place in highly concentrated civilian areas where people are gathering and going about their daily lives, especially at a time such as Ramadan", said Colette Gadenne, MSF Head of Mission in Yemen.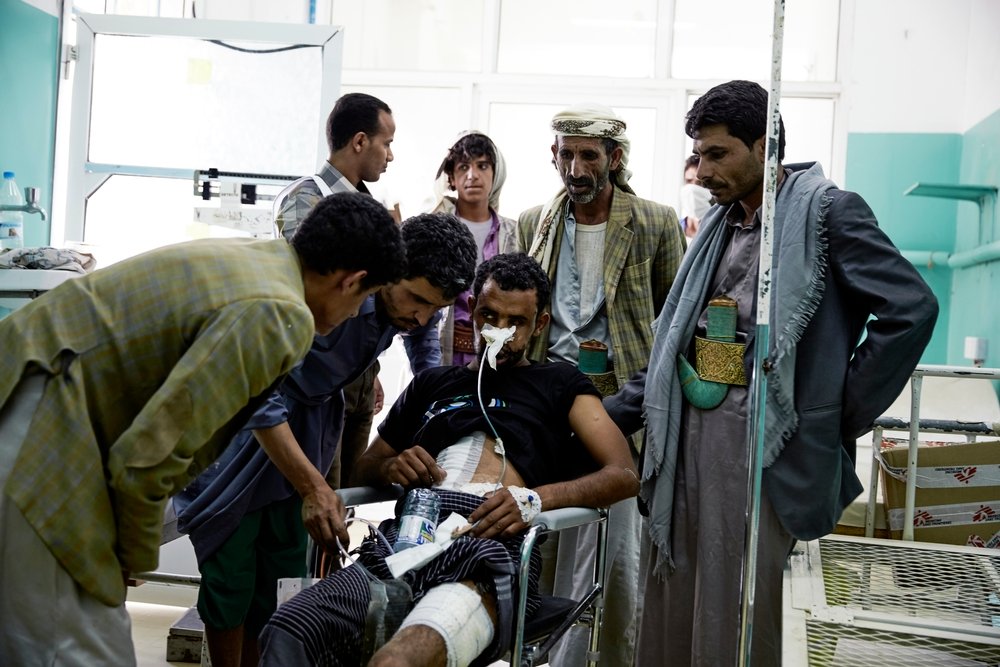 "It has been terrible. We could never have imagined that we could receive so many severely injured people at one time in a small health centre like Beni Hassan," Doctor Ammar, an MSF team member, said. "The whole team is shocked by what they have seen - especially since it happened to people enjoying an evening during Ramadan."
 
Such blatant disregard for civilians and medical structures is unacceptable and in combination with the blockade of essential goods and supplies into Yemen imposed by the Saudi-led coalition, serves to only exacerbate and prolong the unbearable suffering of Yemeni civilians. The supply of essential goods and medical supplies must be allowed unhindered access to the areas affected by the ongoing conflict.
 
Below is a summary of recent incidents involved direct attacks on civilians:
 
Northwestern Yemen – Haradh district
4 July  A team of MSF treated over 67 wounded in Beni Hassan, in following a series of airstrikes targeting a busy marketplace shortly after people broke the Ramadan fast. The first attack struck at 20:30 with a second attack in the crowded market following 30 minutes later, hitting two restaurants and a hotel. An estimated 20 people were killed in the attack in the market. The MSF team recovered the bodies of 9 dead among the debris.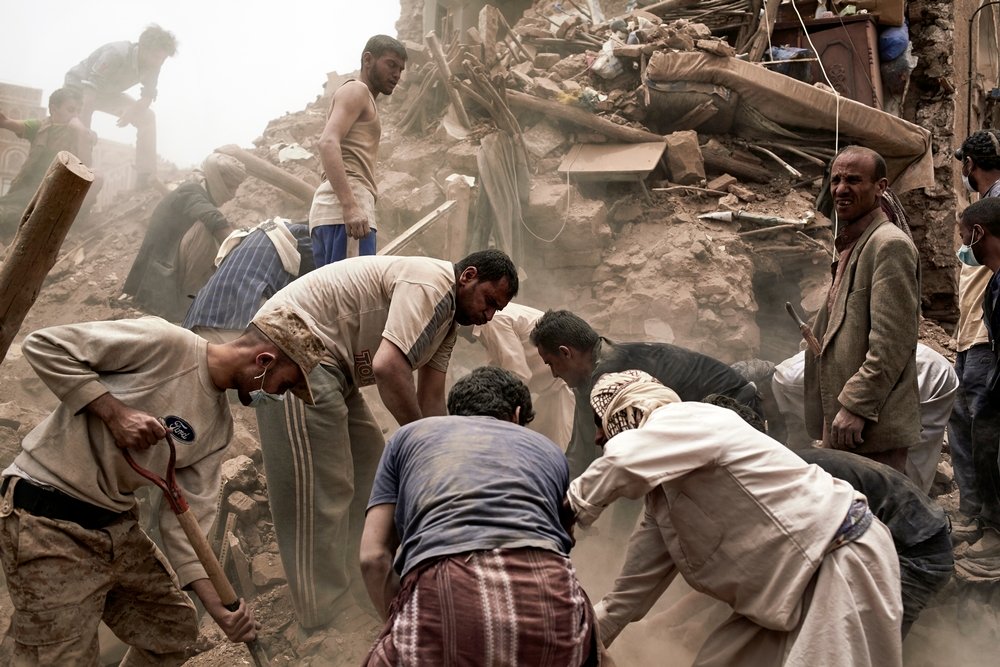 Medical teams were quickly overwhelmed by the number of wounded persons and the severity of their injuries.
 
Southern Yemen – Lahj governorate  
 
6 July MSF teams assisted 23 injured civilians after an airstrike hitting Alfayush market, in Aden. Nearly 80 injured people - including women and children, were treated by MSF staff on 1st of July as a result of heavy shelling on a residential area in Al-Mansoora district. Ground shelling and clashes in Aden mean MSF teams are continuously receiving wounded in the Emergency Surgical Hospital. In the last four months, more than 2,800 injured,including women and children, have been treated.
 
Eastern Yemen – Amran governorate
 
6 July An MSF supported hospital received 7 injured including three children under 13 years old due to airstrikes targeting Harf Sufian district.
 
Southwestern Yemen - Taiz governorate
 
2-5 July Random shelling has left scores injured and dead – including women and children. The MSF supported Al-Rawdah hospital received 93 injured and 16 dead after several residential areas were shelled. On 4 July alone the hospital received 18 injured people including a one year old baby.
 
Since March, Al-Rawdah Hospital has received a total of 2,193 wounded people –including women and children – and 298 dead.
 
MSF is an international medical humanitarian organization that provides healthcare in more than 70 countries according to medical ethics. In Yemen, MSF works in Aden, Sana'a, Al-Dhale', Amran, Sa'ada, Taiz and Hajjah governorates.
 
For more information or to arrange interviews: 
Kate Ribet, Media Liaison Officer, MSF SA
kate.ribet@joburg.msf.org | 079 872 2950 | @msf_SApress
 
Angela Makamure, Press Officer, MSF SA
angela.makamure@joburg.msf.org | 084 977 7553 | @angiemubwanda
Find out more about MSF in Yemen.