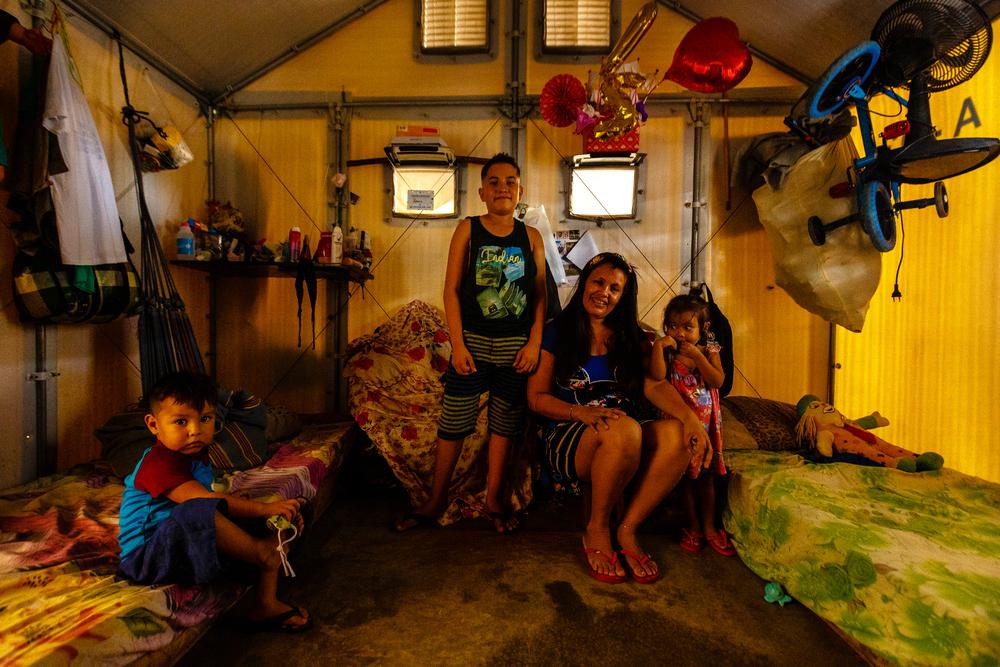 Get Involved
Donate Via SMS
How to SMS to donate to MSF Southern Africa.
With your SMS contribution, you are joining thousands of South Africans who want to help Doctors Without Borders (MSF) Southern Africa to provide impartial and independent life-saving medical care where it is needed the most. Thank you.
If you are currently on a South African telecommunications network (Vodacom, MTN, Telkom, Cell C, etc.), simply follow the steps below to donate via SMS.
How to Donate Via SMS
Step 1: Sending an SMS to 42110
By SMSing the word LIFE to the number 42110, you contribute a once-off (single) donation of R30 to Doctors Without Borders (MSF) Southern Africa.
Step 2: Receiving your confirmation SMS
After you have sent your SMS to 42110, you will receive a confirmation message from us to let you know that your SMS donation was successful. This also means that R30 was deducted from your airtime OR added to your monthly contract bill (depending on whether the number you SMSed from is either on prepaid or contract).
Step 3: What's next?
We'll notify you on how to stay up-to-date with our news from the field, both in South Africa and abroad. One of our Donor Care consultants will also give you a welcome call, introducing you to the work that we do and the impact of your donation.
Previously SMSed to a different number?
Here are all of the previous SMS numbers that you may have donated to previously. If you would like to change your pre-existing SMS donation, please contact our Donor Care team at 0800 000 331 or at [email protected].
41486 for a R15 monthly (regular) donation
43845 for a R30 monthly (regular) donation
42537 for a R50 monthly (regular) donation
Single Versus Monthly Donations
Although pre-existing monthly SMS donations are still valid, MSF Southern Africa is encouraging the use of single SMS donations to ensure that donors continue to have flexibility in their contributions especially during these challenging times. Should you wish to change your SMS donation to another method of donating, you can Donate Now or contact our Donor Care team at 0800 000 331 or at [email protected] to set up an alternative contribution method.
Fees Involved in SMS Donations
The SMS rand amount that you have selected includes all of the network and administration fees charged by Mobile Network Operators (MNOs) and our service providers, and are therefore deducted from your donation amount. You are ONLY charged for the rand amount that you have selected (i.e. R30). The nett donation amount received from your SMS is the balance remaining after the above fees and charges have been applied.
How to Unsubscribe from SMS Donations
SMS STOP to the number you subscribed to
Only supported on recurring SMS donations. SMS STOP to the number you subscribed to - the five-digital SMS number: 41486, 43845, or 42537.
NOTE: If you have made an SMS donation to the number 42110 (once-off SMS donation) you do not need to unsubscribe to this number as it is not a recurring donation. Every SMS to 42110 is charged at R30 per SMS.
Cancellation confirmation SMS
Only applicable to recurring SMS donations - SMS donations to 41486, 43845, or 42537.
You should receive an SMS confirming your immediate cancellation. If you do not receive this SMS, please contact our Donor Care team at 0800 000 331 or at [email protected] for further support.
Removing yourself from future contact
The steps above will remove you from future recurring donations. To unsubscribe from our SMS messages, please follow the Opt-out instructions on SMSes sent from Doctors Without Borders (MSF) Southern Africa.
SMS Code of Conduct
Iwin is the WASPA member chosen by MSF to provide SMS services. Iwin is a member of WASPA (Wireless Application Service Providers Association), and as such complies with all regulations and industry best practice.
The WASPA Code of Conduct seeks to ensure that members of the public can use mobile services with confidence, assured that they will be provided with accurate information about all services and the pricing associated with those services. The Code aims to equip customers and consumers with a mechanism for addressing any concerns or complaints relating to services provided by WASPA members, and a framework for impartial, fair and consistent evaluation and response to any complaints made.
The Code of Conduct also sets standards for advertising mobile application services, and includes a framework for the provision of adult services, to ensure adequate protection of children from potentially harmful content. For a full copy of the WASPA Code of Conduct, visit www.waspa.org.za.
Please note that this donation service must only be used with the permission of a parent or guardian. Consumers who have problems with subscription services or any content should lodge formal complaints to the SMS regulator: WASPA. WASPA undertakes to act against non-compliant services.
Read more about MSF Privacy and Confidentiality Policy here