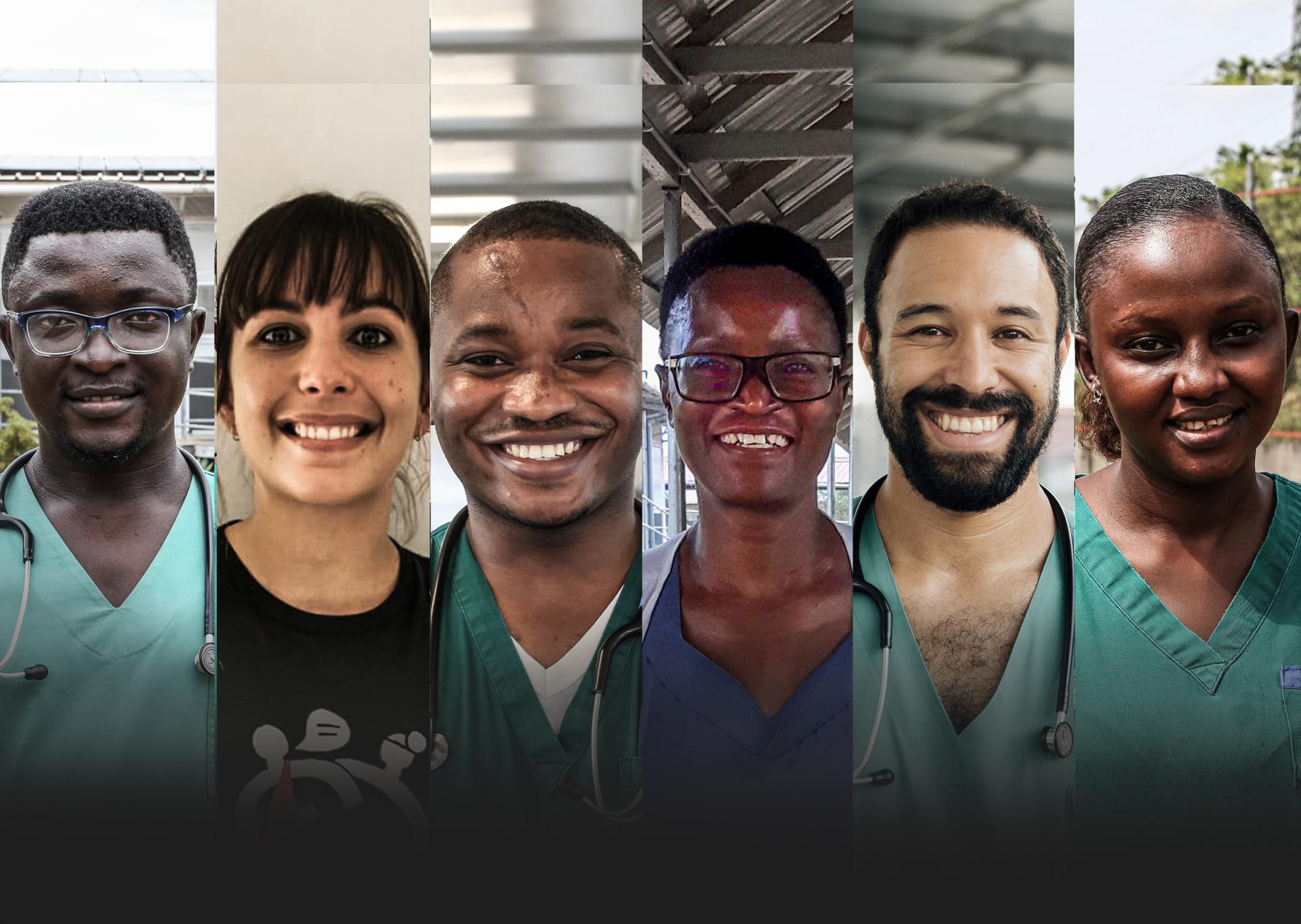 For our dedicated MSF fieldworkers, putting HUMANITY FIRST is more than just saving lives, it is a commitment to humanitarianism. It means more than providing medical care, it means being principled and professional: serving with compassion, impartiality and non-judgement.
Welcome to MSF's Hangha hospital in Kenema, Sierra Leone. Here you'll get to see how our doctors and nurses put HUMANITY FIRST by living these principles through their work, every day. Join us to discover more about this incredible hospital and the people who make it a success, no matter what.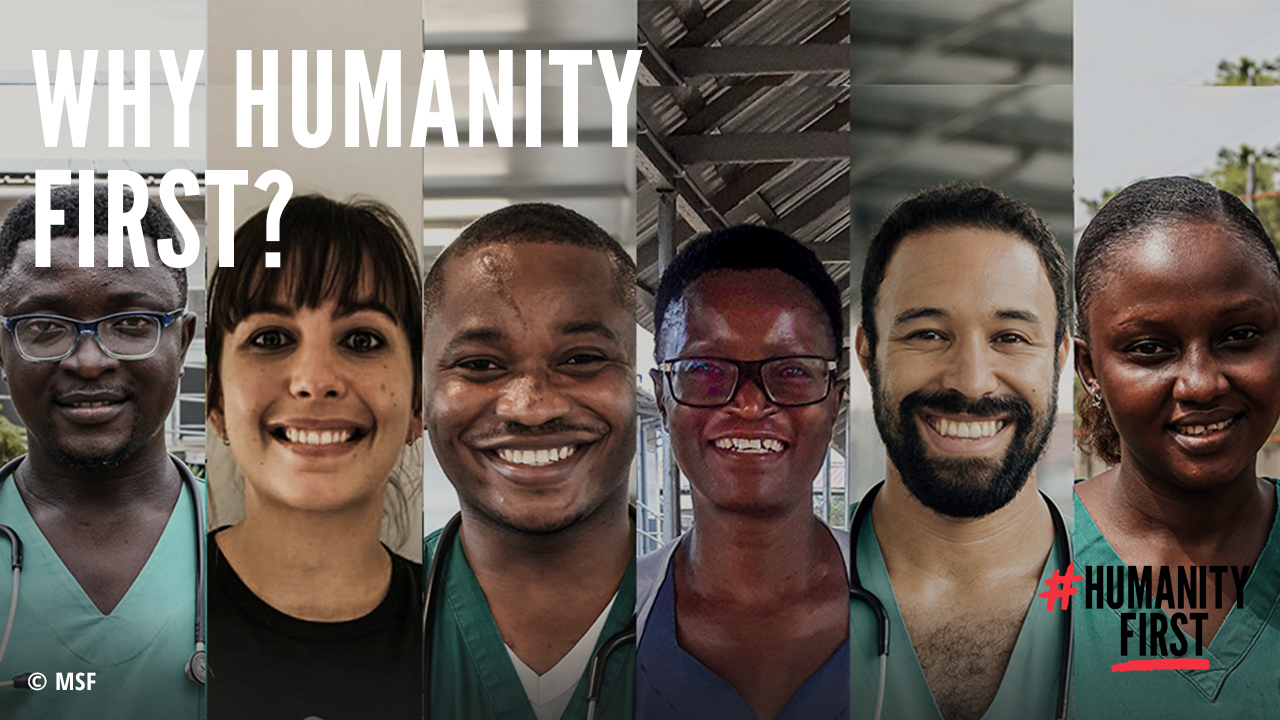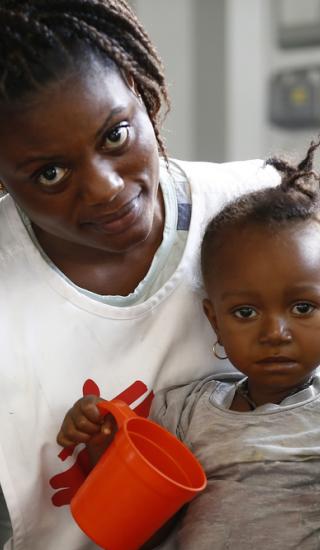 Putting Humanity First
What putting Humanity First means for MSF
At MSF, our fieldworkers commit to the principles of Impartiality, Independence and Neutrality while their actions are guided by medical ethics. But what does this mean when it comes to treating patients in over 70 countries around the world?
Meet our team of fieldworkers in Kenema
MSF fieldworkers from around the world – and several from Southern Africa – are providing medical care to young patients while mentoring the local Sierra Leonean staff at the Hangha hospital. Meet some of the dedicated team members.
Dr Lindsay Demes, South Africa
Dr Lindsay Demes from South Africa has been working in Kenema since July 2020. Find out what he has to say about the challenges of his work and why he chooses to put Humanity First.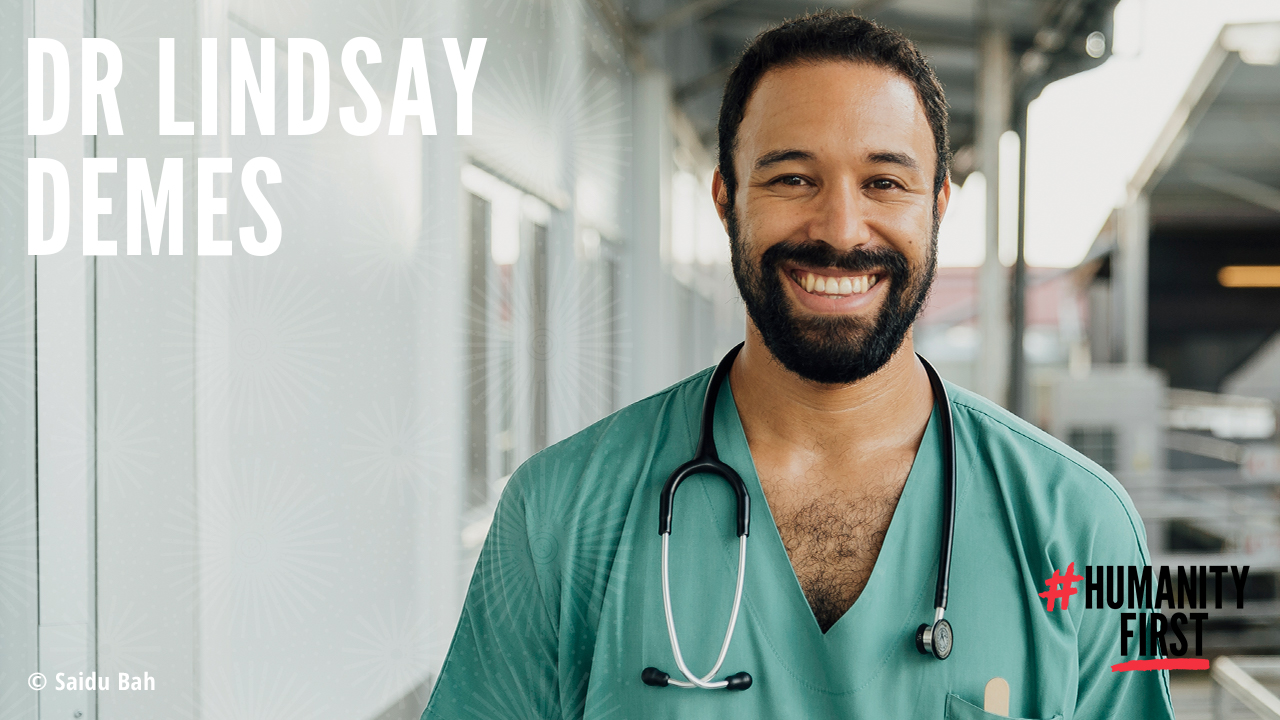 Sign up for special webinar in July where we will be chatting to Dr Lindsay Demes.
Gilberta Jairos , Zimbabwe
msf.org.za
Gilberta Jairos from Zimbabwe served as a nursing director at the Hangha Hospital from May 2019 to June 2020 and was involved in the training of Sierra Leonean nursing staff. In this article she unpacks what it means to practically live the MSF principle of impartiality in a medical setting, and why this is important in building the trust of our patients.
Read her full article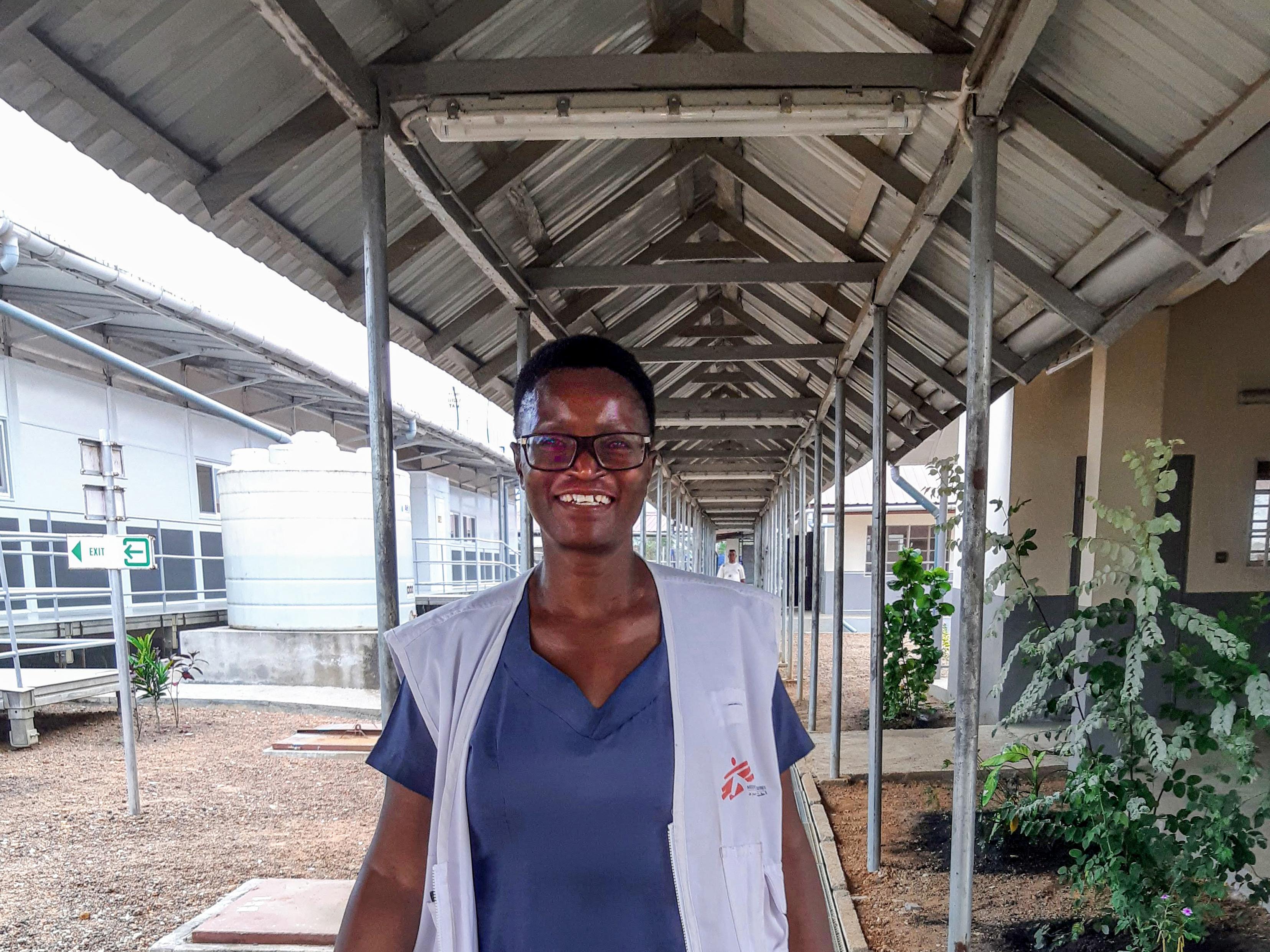 Dr Chinonso Emmanuel Okorie, Nigeria
Dr Chinonso Emmanuel Okorie hails from Nigeria and joined the medical team in February 2021 as an inpatient therapeutic feeding centre paediatrician. Dr Okorie tells us about the impact of team work in the healing of sick children.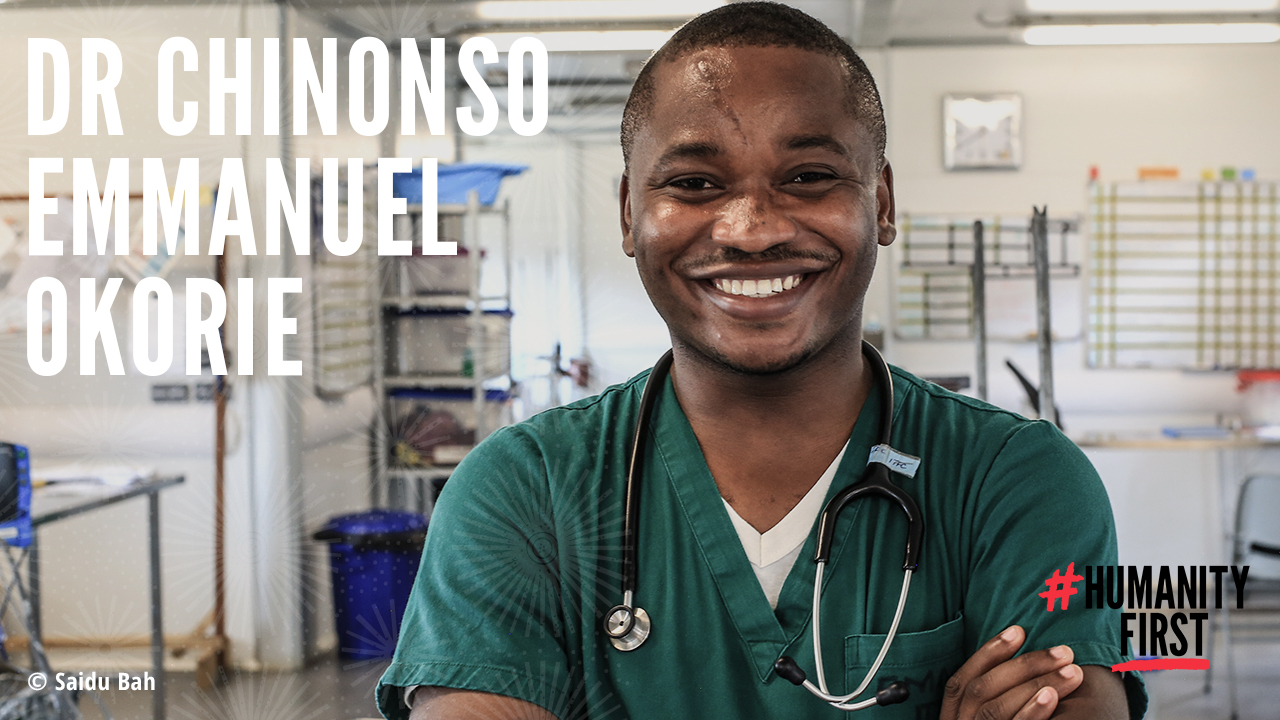 Rene Stone, South Africa
Rene Stone is a South African nurse who worked in the intensive care unit of Hangha hospital in Kenema for several months. Here she explains why it's so important to share medical skills and be a mentor that leads by example.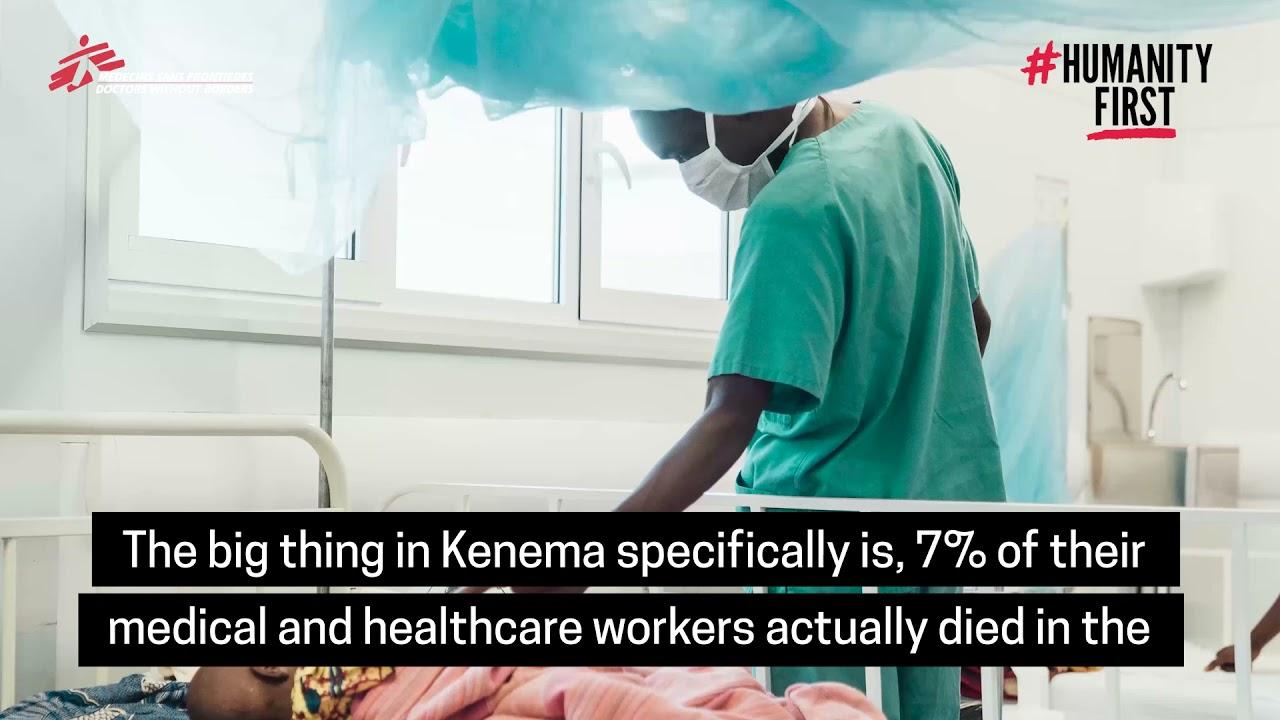 I want to be kept in touch, sign me up to the MSF newsletter
About Kenema, Sierra Leone
MSF launched operations in Sierra Leone in 1986 due to a huge cholera outbreak and returned in 1995 to help during and immediately after the decade-long civil war. Since 2003 MSF ran a pediatric and maternity hospital in Bo district, while supporting several primary care centres and community health worker programmes. When Ebola struck West Africa in 2014-2016, MSF again mobilised professional skills and resources to respond to the crisis.
The Ebola outbreak led to thousands of deaths. The health system suffered a colossal loss of human resources, with 7 per cent of the country's health professionals (more than 200 health staff) among the dead.
Sierra Leone also has one of the highest infant and maternal mortality rates in the world, which is why MSF built the Hangha hospital.
Opened in 2019, the MSF hospital is a 10-year project that will be completed in phases. Currently, it provides a lab and blood bank, alongside paediatric services that include an emergency room, a paediatric intensive care unit, an inpatient therapeutic feeding centre treating malnourished children, two general paediatric wards and an isolation ward for suspected Lassa fever cases. Construction has now begun on maternity and neonatal unit, which will bring the hospital's capacity to a total of 149 beds.