A South African communications manager on board the MV Aquarius search and rescue ship helped people fleeing to safety in the Mediterranean Sea.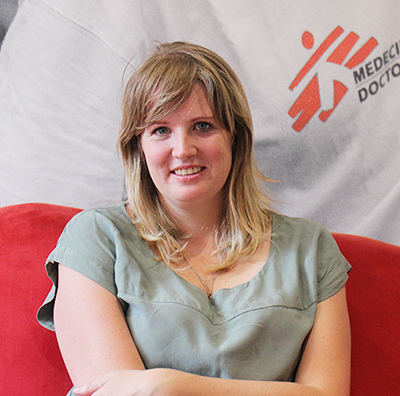 It's just after dawn on a cold morning in December 2016; the choppy waters of the central Mediterranean lap the hull of MV Aquarius – the only remaining NGO-run search and rescue ship wading through international waters off the Libyan coast.
South African Kate Stegeman waits on deck with a small team of Doctors Without Borders (MSF) and SOS Mediterranee volunteers scanning the endless blue horizon for a pop of colour that would signify the boat they were notified is in distress.
2016 has already been declared the deadliest year on record in the Mediterranean Sea, as thousands of people die making the treacherous boat journey from North Africa, desperately hoping to find refuge on European shores.
The team spots a small rubber boat, packed to capacity with almost 200 people, and rushes into action. The captain informs the Maritime Rescue Coordination Centre in Rome and a rescue boat – with a medic, a cultural mediator, and a stack of orange life jackets – heads out first to meet the flimsy vessel that was never made to travel this far out to sea.
While the rescue team helps passengers quickly disembark their sinking boat and transports them to the ship, a mass casualty plan is put in place, with all hands on deck to assist with medical needs. Volunteers distribute blankets, food and care packages, while communications manager Kate goes below deck to help the small team of MSF medics working in their makeshift clinic.
More than two hours later, all the rescued passengers are on board.
Most are okay, despite their overnight ordeal in the middle of the ocean. But two women lay unconscious. The medical team does everything it can to resuscitate them, but nothing works. They both die of complications related to hypothermia.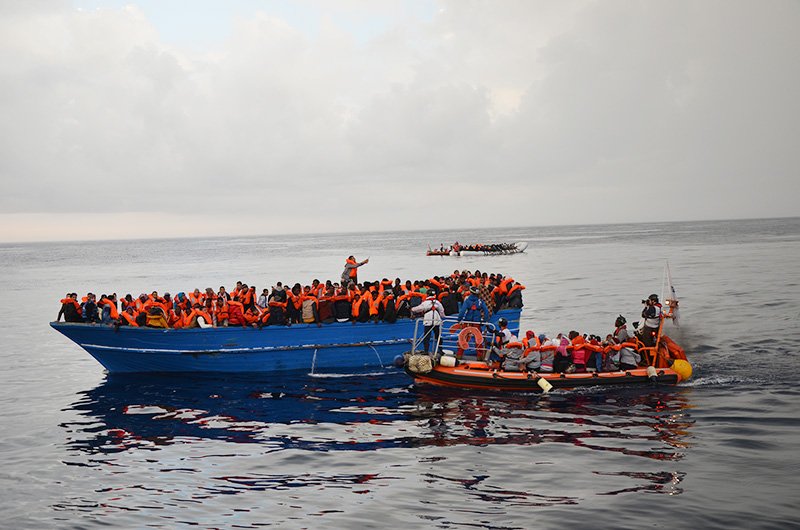 "It was really tough seeing that," says Kate who had never witnessed the death of a patient. "As a communications person, even though you're used to writing about these terrible things, you're not used to seeing them happen right in front of you. You try to keep a professional distance when people don't make it, but when I sat with the sister of one of the women who had died, I could see how traumatised she was. The pain she was going through was heart-breaking. I was relieved by my collegue Sarah, a cultural mediator from Nigeria, who was close by to at least offer her some counselling."
'A lot of people you meet on the boat are from Africa'
The hours after a tragic rescue are always the most difficult, she says: "When someone dies, everyone on the boat knows what's happened and you can feel the emotions. You feel the tension. In a normal MSF project, if something like that happens you're in the hospital, and you get to go home after. But with this, you are still sleeping, eating, working with everyone on the boat - 24/7. You can't get away from it."
Still, the close proximity to the rescues sometimes brings moments of joy: "One of the nice things that happened is we had a baby born on the boat. His mother was Nigerian, his name was Favour, and he was healthy. That lifted everyone's spirits, especially after we'd had the two women die on the previous trip. So it was really good to have something that positive happen."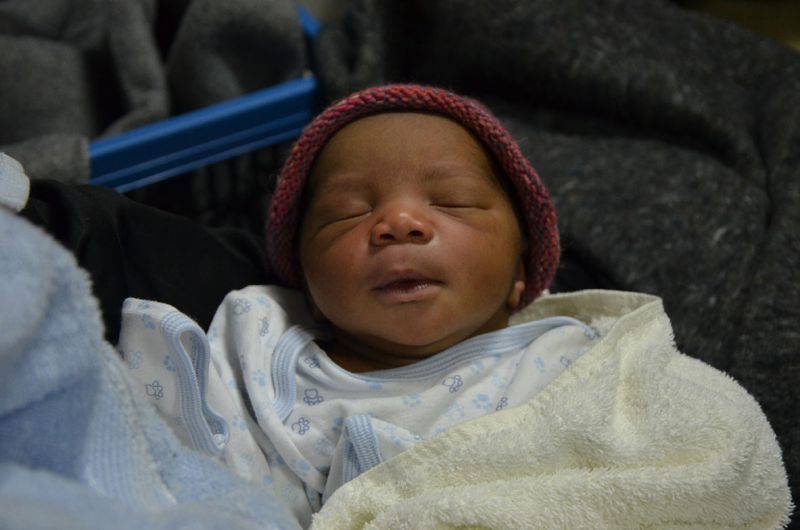 "To see the look on people's faces when they had just been rescued, that was the best thing," Kate says, recalling the shifts she did patrolling the deck of the ship, checking that everyone was okay. "Families come together – a husband so grateful to hug his wife, kids playing around with each other because they are happy, and everyone singing songs together because there are okay. I have never seen anything like that before."
Kate previously worked for MSF in Afghanistan. But she says her time in the Med Sea made her especially proud of the organisation's independence and willingness to speak out against European policies that block the movement of people in need.
"I can absolutely see now the desperation of what these people are facing, and you can see why MSF made the decision to no longer accept EU money. You can see why MSF has had to speak out incredibly strongly about the fact that migrants, refugees and asylum seeker are not being treated properly by the authorities - either in Libya where the detention centres expose them to various forms of violence and inhumane conditions, or at sea because the EU's policies mean they aren't guaranteed safe passage when they make the crossing to Europe."
As a South African journalist who reported on the xenophobic attacks against foreign nationals in her own country, Kate sees local similarities in Europe's approach to migrants: "A lot of people you see on the boat are from our own continent. Some, but not all, are potential refugees and asylum seekers and we need to disaggregate them from economic migrants. Whether they are fleeing their home countries via Libya into the Med Sea to come to Europe, or if they come to South Africa to seek safe haven, they are not all doing it because they see it as an opportunity to get a better job. For many, it's because they're fleeing out of absolute desperation."
"Anyone who thinks people make the decision to cross the Med and go to Europe lightly, are wrong. The crossing is so difficult. A significant proportion of people are coming to Europe – or South Africa – because often they have no other choice to keep safe."
Find out more about MSF's operations in the Central Mediterranean.