An anthropologist spent four months helping develop MSF's medical interventions in Okpoko, a slum in the southeastern Nigerian city of Onitsha.
In the alleyways of Okpoko, on the outskirts of Onitsha in southeastern Nigeria, anthropologist Phumelele Trasada found herself at the start of a massive undertaking. She had just arrived and had only four months to meet and decipher the health needs of 42 separate communities living in this area where Doctors Without Borders (MSF) plans to intervene.
"MSF has never worked in Onitsha before. So a few of us went there for initial networking to try and understand what is going on before designing what the actual activities will be going forward," she says.
The first hurdle was deciding where to begin. Tens of thousands of people live in Okpoko, an urban slum where space is at a premium. Up to 15 separate families can live in just one tin-roofed U-shaped house – that the locals call bungalows – all sharing a yard and a communal toilet.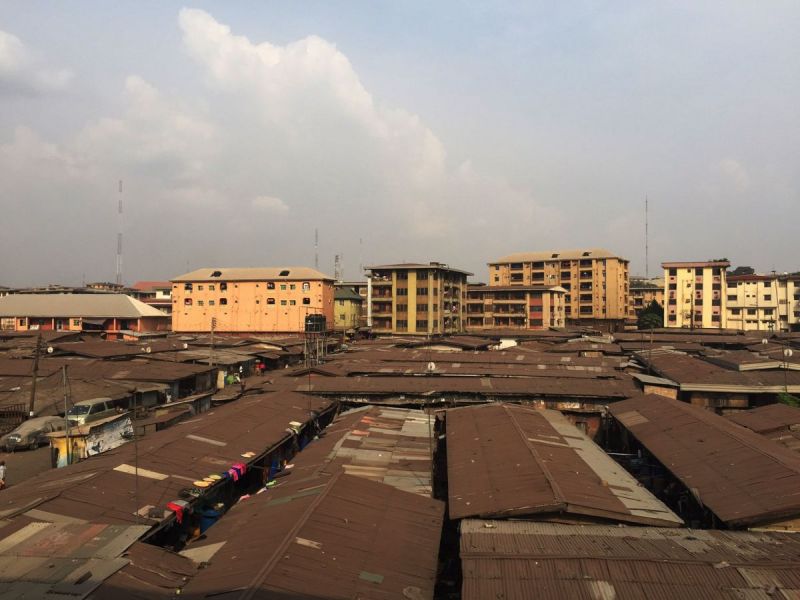 Although the slum is officially divided into six council wards, the community has sub-divided it further into 42 'neighbourhoods' sandwiched next to one another. Each has its own chairman, and it was Phumelele's task to meet them – including the chairman of all the chairmen – to piece together a picture of Okpoko's health needs.
"We would visit every single neighbourhood to find out what's going on and what the challenges are," she says. "The slum is very big so when we met the communities, we had to explain that we wouldn't be able to do an intervention everywhere, but would consult with each of them. We'd give each an opportunity to present their community to us."
Day after day, she walked between one community and the next, asking about their lives, challenges and needs; taking tours of the areas that presented serious problems – from poor sanitation to lack of water; and helped assess the public healthcare system and the most at-risk neighbourhoods.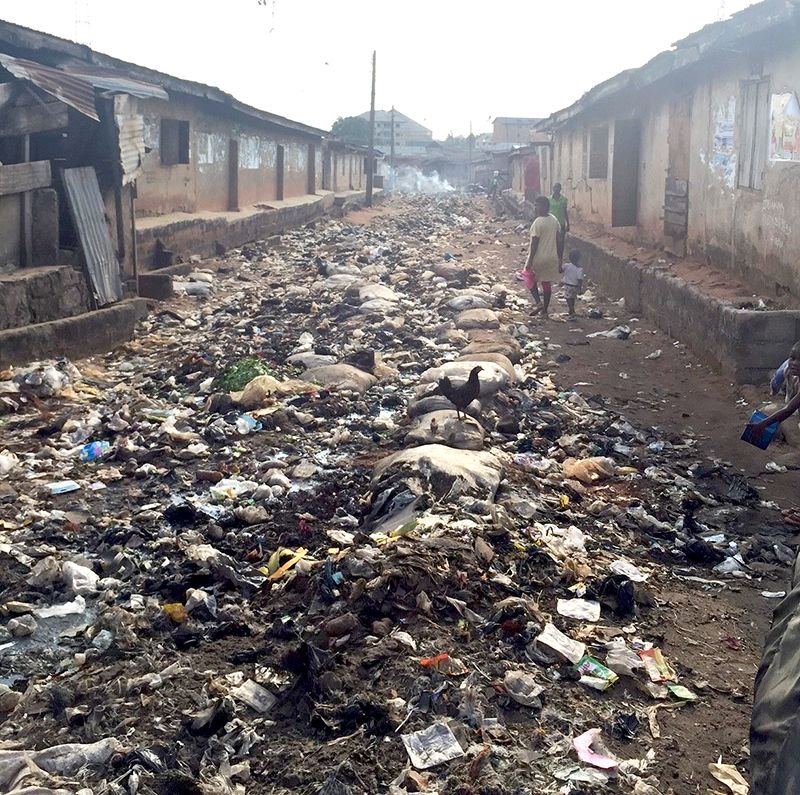 Using public health software loaded on mobile phones, she worked with a small team conducting household surveys to gather and assess where the needs were greatest.
"We know there are challenges everywhere, but in some places the challenges are more severe. Our work has to focus on places where people are living more vulnerably," she says.
'Helpful and useful solutions'
During her short but busy "exploration" Phumelele heard about issues related to expensive public healthcare, inaccessible water facilities, poor hygiene, lack of sanitation and ineffective waste management.
But she also found a community that was "overwhelmingly kind" and the highlight of her time in Okpoko. "Everyone was always welcoming me," she says, "treating the MSF team like guests, offering fruit and malt wine, giving me shade from the hot sun, and even offering the only chair they had for me to sit on."
She remembers the main chairman who always took time out to help her find the right neighbourhood or house she needed, even making her a map of the area to help her find her way.
"Once at a meeting with other community members, the sun was really strong but I had forgotten my hat. The chairman must have overheard me saying so because the next day when I saw him, he brought me one. That was very nice of him. And I'll always remember my Okpoko hat!" she says.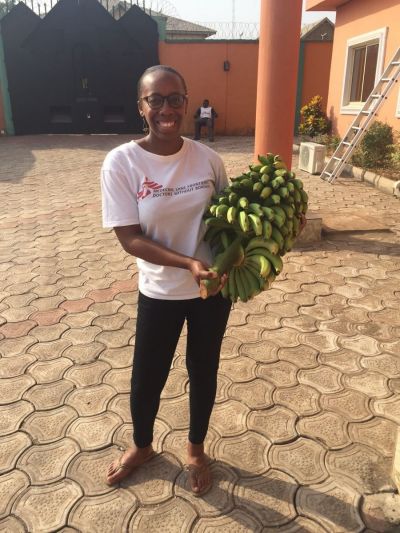 Phumelele successfully met all of Okpoko's 42 communities. But she says there is still a good amount of exploration needed before the project can properly begin.
"You have to consider the entire process and the implications of doing things. As outsiders we might think something is a problem. But if people there don't see it as an issue, that should determine how we approach it. We have to understand the culture and context of the community otherwise the thing we do may not be helpful or useful."
"MSF involves anthropologists so we take the appropriate amount of time to understand how things are and then do the right activity for the community, instead of doing things in a rush and just for the sake of doing them."
"We take the time to think things through and understand the environment," she says. "Because you don't get many chances to make a second impression."
---
Find out more about MSF's activities in Nigeria.