Karin Mburu (34) is a nurse from Kenya who worked as MSF's outreach nurse activity manager in a refugee camp in the Gambella region of Ethiopia. Here, she shares how her father's dream of her becoming a doctor led her to do humanitarian work with MSF.
Growing up in Nairobi, Karin Mburu always wanted to work in the field of land economics, however, her father thought there would be too few opportunities in that profession, especially for women.
Alternatively, she decided to pursue healthcare, enrolling for a nursing qualification at a college in Nairobi. Upon completing her studies, Karin did a government-sponsored internship at a hospital in Nairobi.
"It was during this period that my interest and resolve to join MSF was bolstered, through visits to the camps and hospitals as part of our training. There, I witnessed first-hand the disparities within the healthcare system of the country as well as the quality healthcare service MSF was able to provide to communities," Karin said, reflecting on her first encounter with MSF.
In July 2012, Karin officially joined MSF as outpatient patient department nurse working in South Sudan's Maban county for 18 months.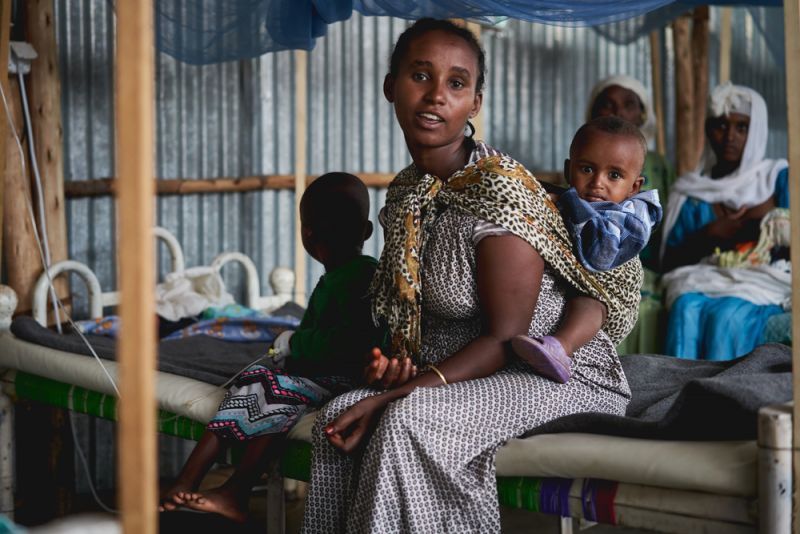 6 years later, Karin has just returned from an assignment to Ethiopia, where she worked at a hospital in the Gambella region of the country.
"The hospital there is the only facility in the region offering specialised medical care for a population of 800,000 – half of them were refugees from South Sudan. These people were abruptly displaced from their normal way of life, fleeing their homes. Now they live in tents, having to wait for food rations and adequate medical care."
"My main task was doing community outreach and I found it quite interesting. This meant going out into the camp, assessing the health and living conditions of the refugees, getting the sick out of their tents and to encourage people to adopt better health-seeking behaviours. I was responsible for hearing directly from the refugees themselves about what their needs and concerns were, like water and sanitation."
One day, a local team member brought in a sick 2-year old child who had trouble breathing. The medical team examined the child and found that he suffered from severe pneumonia and severe malaria and urgently needed to be transferred to another health facility. 
An ambulance had to be called in and only a few were available and the wait became agonising.  At this point, the child's very anxious mother told translators to tell Karin and her team that she had little hope that her child would survive.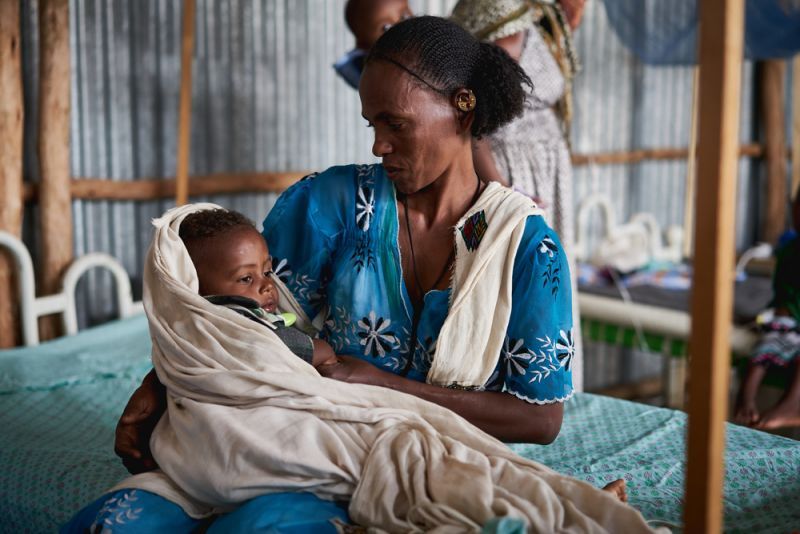 She was alone, without family in a distressing situation. When the ambulance finally arrived and the oxygen began running, the child's breathing stabilized.
Karin and the team stayed with her for some time. "The mother expressed sincere gratitude for our assistance and company. Days later on when she returned to the camp, she came to the health post to say 'thank you' once more."
"Given all this, I really appreciate the work I am able to do. It is extremely fulfilling. And although this might sound a bit cliché but getting a 'thank you' after providing medical care never gets old. It is the one thing I can never grow tired of. A simple 'thank you' sometimes is enough. It means I have achieved. It is indeed the highlight of my profession."
---
Find out more about MSF's work in Kenya.