Following the air and ground military raid in the Palestinian city of Jenin, MSF assists Jenin's Khalil Suleiman Hospital by providing medical care in its emergency room. So far, five Palestinians have been killed, and more than 90 were wounded, per the Palestinian health authorities. The raid began earlier this morning, and seven Israeli soldiers were also injured, per Israeli officials.
"Following the Israeli forces incursion in Jenin, Palestine, our team provides medical care in Khalil Suleiman Hospital's emergency room. The number of casualties increased throughout the day as we witnessed a mass casualty incident. Our team remained there to support the hospital's medical and paramedical personnel," said Jovana Arsenijevic, MSF Project Operations Responsible in Jenin. Out of more than 90 wounded, 64 people were treated at the Khalil Suleiman Hospital, where our teams are, including a fully identified journalist. Ten of the patients are still in critical condition.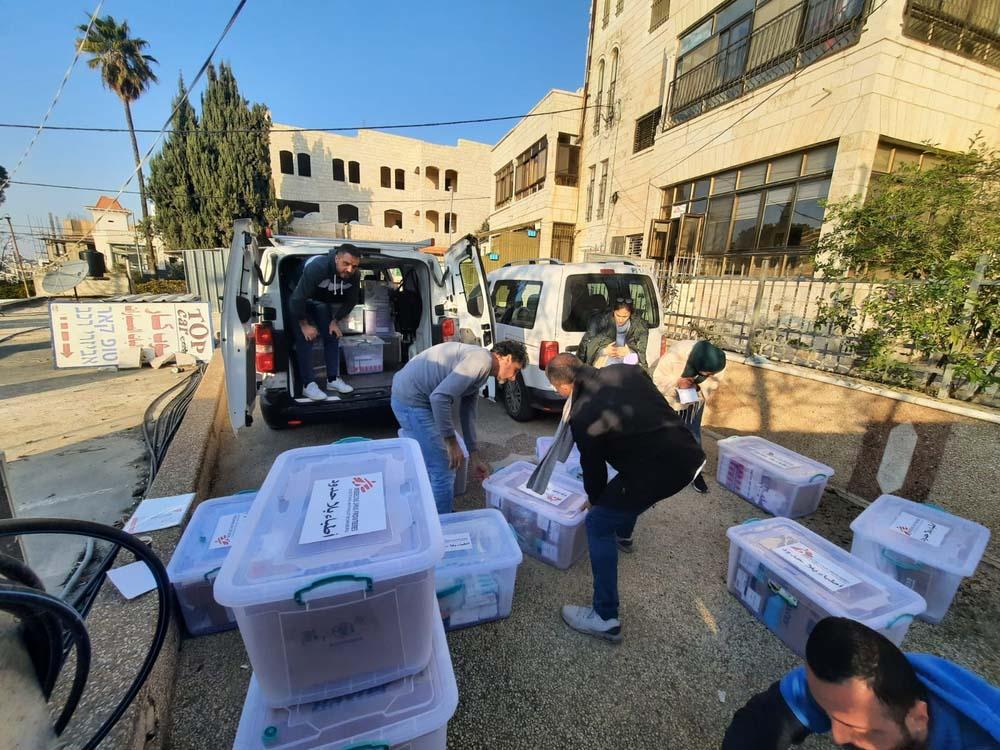 "This unprecedented escalation is shocking and outrageous. Although Jenin has been witnessing weeks of violence and unrest, today's level of violence is alarming," adds Arsenijevic. This is the highest number of injured in Jenin in a single day in years.
According to Palestinian government media, the Ibn Sina Hospital was also targeted with live ammunition. Medical infrastructures and civilian properties are not targets; shooting at them is unacceptable and violates International Humanitarian Law. MSF condemns the indiscriminate use of violence in Jenin.