Fighting erupted in Sudan on April 15, affecting Khartoum and other states leaving many in life-threatening situations. Amidst the violence, MSF has decided to stay in Sudan and support those in need. We have been providing urgent medical care to those wounded in North Darfur, donating medical supplies to health facilities, providing healthcare in Khartoum, continuing to provide primary and secondary healthcare in Central and West Darfur and in Blue Nile State, and conducting emergency activities in Al-Jazeera State.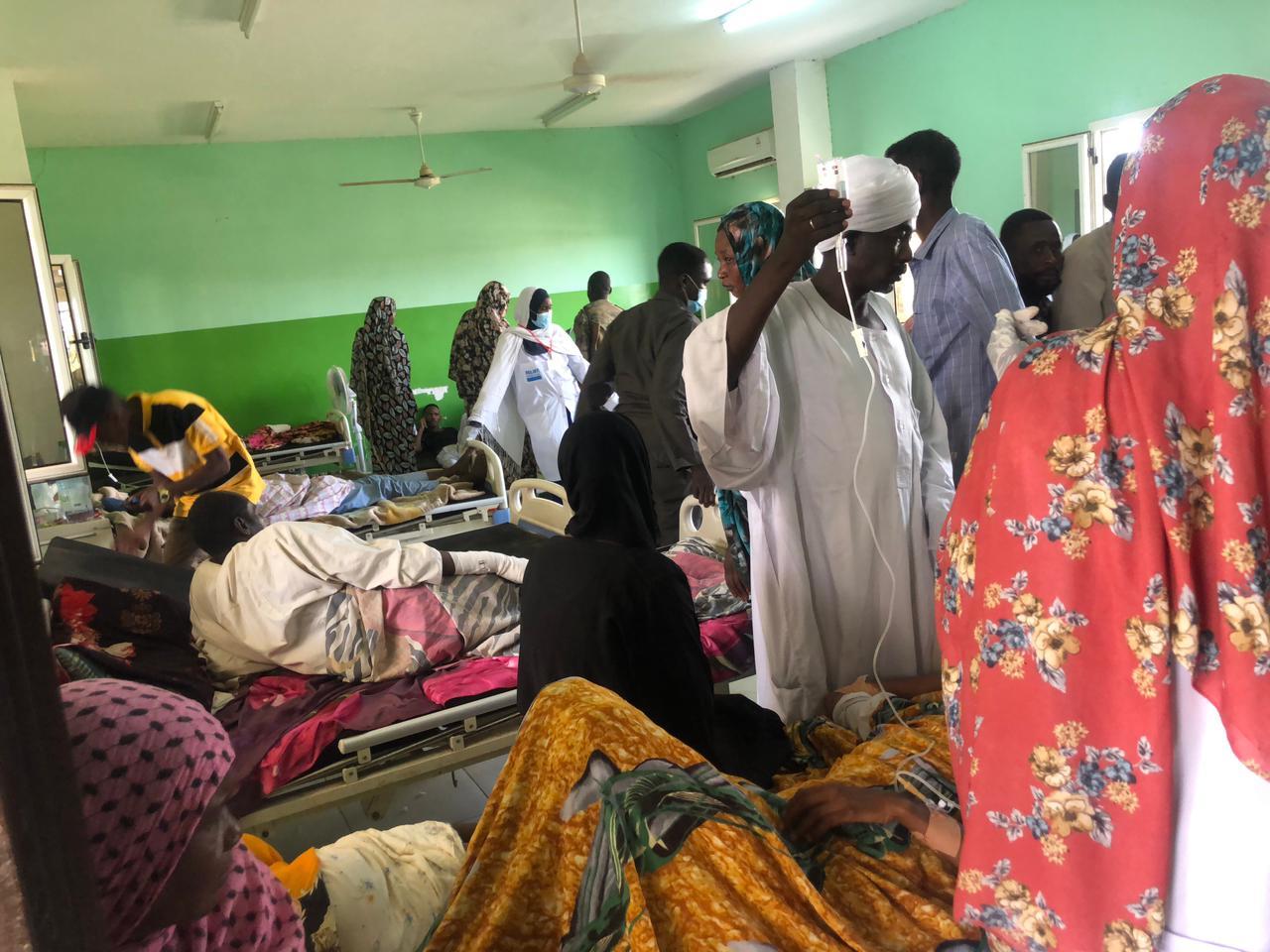 The support doesn't end there - MSF has maintained its efforts to assist vulnerable communities, including refugees from neighboring countries who have found themselves trapped in another stream of violence. 
In Al-Gederaf state, our teams are continuing to provide healthcare to Ethiopian refugees and local communities in Tinedba and Um Rakuba refugee camps. 
In recent years in Um Rakuba camp, we have offered essential medical care, including sexual and reproductive health and mental health services in addition to providing referrals to higher-level health facilities, health promotion, advocacy, and emergency preparedness. 
 
Francesca Arcidiacono, MSF Head of Mission in Sudan.
As MSF, we're committed to providing medical care to refugees and host populations in Um Rakuba refugee camp. We've just received news of new arrivals in the area and therefore we will be ready to adapt our response based on the main emergency needs.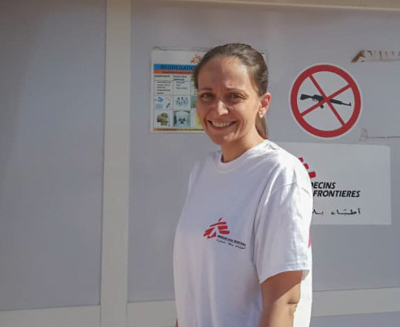 "Last week, I was in the camp and at the hospital. When speaking with refugees, it clearly came out that they are afraid for the future. They feel trapped, they cannot travel. They mentioned a reduction of humanitarian activities, shortages of supplies, and much uncertainty about what will come next," Francesca concludes.
Moulay Alm Asmlash is a 53-year-old father who arrived at Um Rakuba camp in 2020 as a refugee. He suffered from diabetes for a long time and went to the MSF hospital for treatment and medication. Fortunately, he found the treatment he needed, and since then, he and his family have been receiving regular treatment from the MSF hospital.
"Last autumn, my daughter got sick with malaria and received treatment from MSF. Now, most organisations have stopped working and providing services due to the violence and fighting. We are afraid. We fled to Sudan because of the war, but the situation now is also difficult. I always think about my treatment, and I'm afraid that MSF may be forced to leave the camp due to these violent circumstances. I can't afford to buy medication, and we are poor."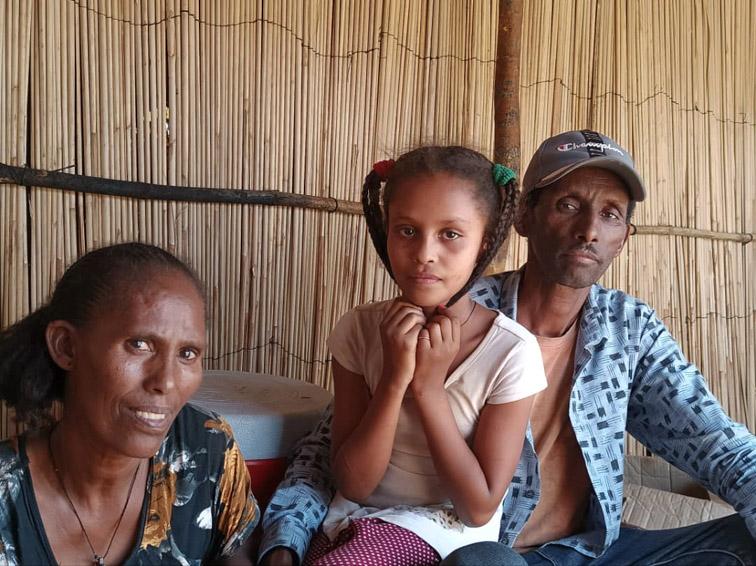 The number of internally displaced people has doubled in one week to reach 700,000 in total in Sudan.
Sudan is hosting more than one million refugees from neighbouring countries, such as South Sudan and Ethiopia, who fled violence and sought shelter. Unfortunately, they now find themselves trapped in another conflict that further hinders their ability to cope.
The ongoing fighting has resulted in a displacement crisis, adding to the difficulties of communities in vulnerable circumstances in need of humanitarian assistance. According to the International Organization for Migration (IOM), the number of internally displaced people has doubled in one week to reach 700,000 in total.  This is in addition to around 3.7 million people who were already displaced in Sudan before the current crisis. 
"When the fighting began in Khartoum, all supplies of medicine, food products, and drugs, as well as food, were halted in most of the states of Sudan. As a result, there was a shortage of petroleum products, drugs and food that comes from Khartoum state."
." Mohamed Omar Mohamed, MSF Project Coordinator Support in the refugee camp in Um Rakuba.
Children and women have been particularly vulnerable after they were forced to flee to Sudan from the violence in their home countries, such as Stom Abdulrahman who relies heavily on the services provided by MSF in Um Rakuba camp.
"I have suffered a lot from going to some hospitals to receive treatment, especially since we cannot afford the costs of treatment. I went to the Doctors Without Borders (MSF) hospital in Um Rakuba camp and received treatment and healthcare (examinations, consultations, and medications).  All of our neighbours take their children to the MSF hospital.
The MSF health promotion team visits me regularly and provides me with information about cleanliness, environmental sanitation, and disease prevention. I thank you all for helping me and my husband to receive treatment." 
 
Across Sudan, MSF supported facilities continue to provide medical care in El Fasher, North Darfur, in Kreinik, West Darfur, in Rokero and Zalingei, Central Darfur, in Um Rakuba and Tinedba, El-Gedaref state, in Ad-Damazin, Blue Nile State and Al-Jazeera state. We have also made donations to health facilities in Khartoum and are running mobile clinics and have distributed hygiene kits, food staples and non-food items in Wad Madani. We continue to work on scaling-up our response.