The climate crisis is not a threat for the future. It is here today and is dramatically impacting the health and well-being of people around the world.
Unless large-scale mitigation measures are urgently taken across society, the consequences of the climate emergency will increasingly impact people's health. These consequences include extreme weather events and changing patterns of deadly diseases, such as malaria, dengue and cholera. Droughts, floods, insect plagues and changing rainfall patterns can all jeopardise food production and people's means of survival.
Doctors without Borders (MSF) teams are responding to health and humanitarian impacts linked to the changing climate and degrading environment in many locations across the world. Many of these places are in the countries deemed most at risk to the effects of climate change.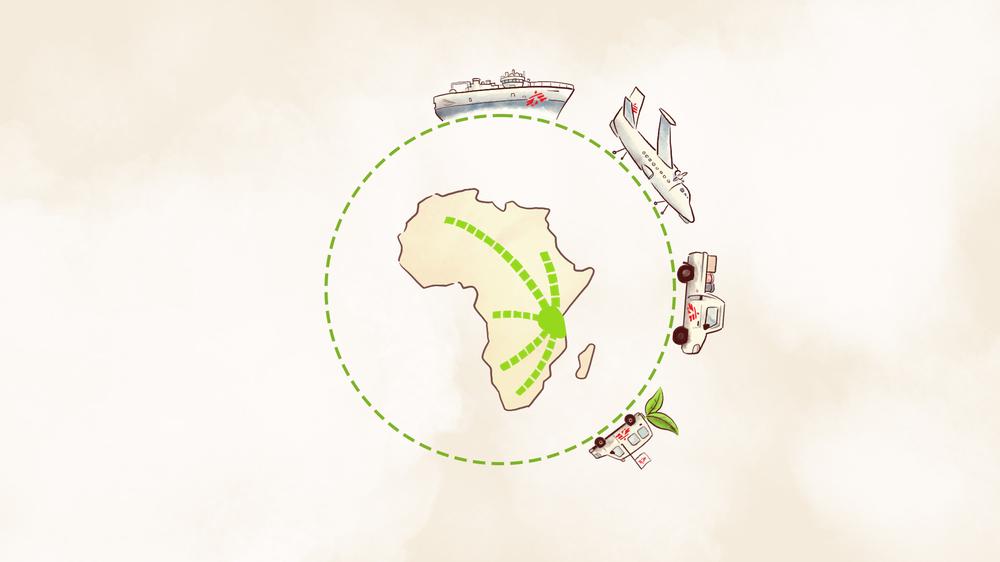 Commitment to reduce emissions 
As a medical and humanitarian organisation, we cannot ignore this situation. On the one hand, we are responding to the health and humanitarian consequences generated or aggravated by carbon emissions. But on the other hand, we are also aware that we are contributing to those emissions when carrying out our activities. 
We recognise that we have a clear responsibility to improve our environmental footprint. This is why we committed to mitigating our contributions to the climate crisis by setting a carbon reduction target in December 2021. We have pledged to reduce our emissions by at least 50 per cent compared to 2019 levels by 2030. With this target, we aim to chart a firm trajectory towards decarbonisation, aligning MSF with the goals of the Paris Agreement on climate to limit global warming below two degrees Celsius.
With that ambition, we have joined the nearly 200 humanitarian organisations that have signed the Climate and Environment Charter for Humanitarian Organizations.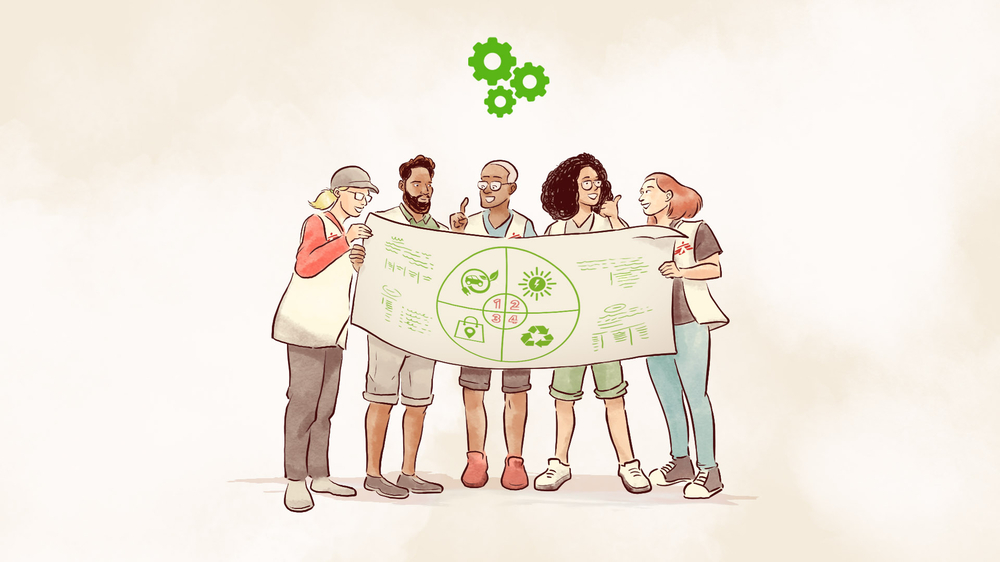 As an emergency medical organisation, our priority will always be to provide rapid assistance to people in some of the world's most remote places. But we must find a way to do this while minimising our environmental footprint.
We are currently measuring the full scope of our carbon footprint across MSF entities. We have finalised the measurement of the carbon footprint for our Operational Centre in Geneva, which oversees humanitarian and medical projects in 26 countries. The footprint is estimated at 68,766 tCO2e , calculated for the year 2019. Its quantifies the sources of greenhouse gas emissions for which we are accountable, including direct and indirect emissions. The estimated footprint includes emissions from our headquarters in Geneva and from running our programmes in the countries where Operational Centre Geneva worked in 2019.  
Five key domains represent more than 95 per cent of the total emissions: 
1. The purchase of goods and services
2. Energy consumption
3. Transport of staff
4. Freight 
5. Generation of waste.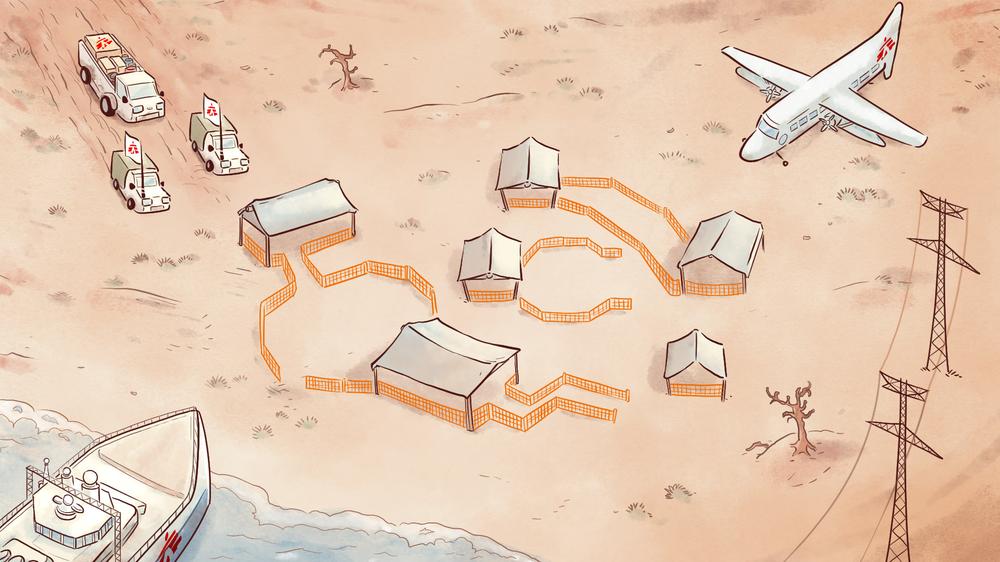 A roadmap to decarbonisation 
The Operational Centre in Geneva has partnered up with The Climate Action Accelerator to design a decarbonisation roadmap which is adapted to the reality of our medical humanitarian activities. We will concentrate efforts on implementing solutions that have the biggest impact on carbon reduction. This means we will implement solutions to cut emissions linked to staff travel, the material we buy to run our medical projects, the transport of goods, the way we carry out medical practices, the way we use energy and how we manage waste generated by our activities. 
For more information and the full report, click https://climate-emergency.msf.ch/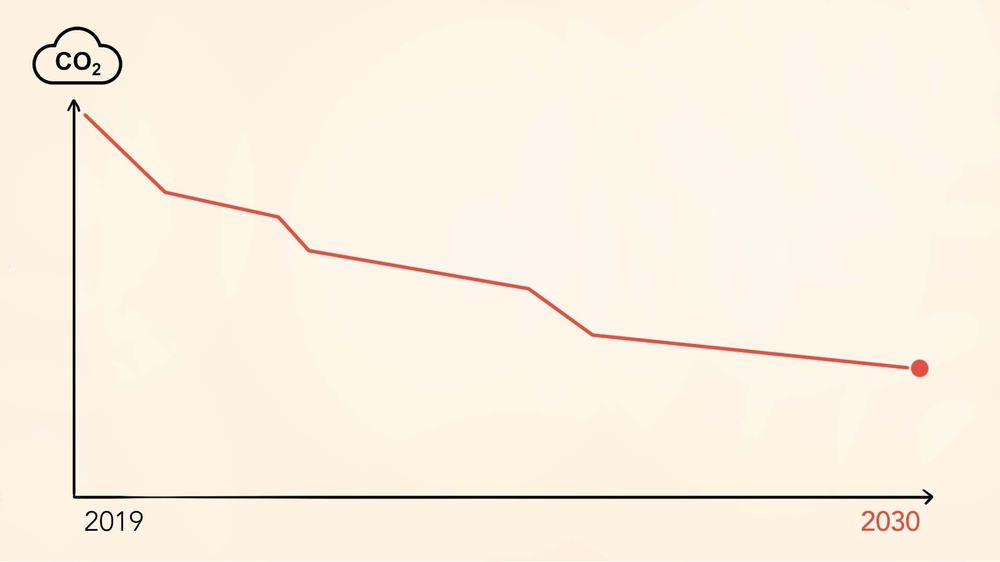 A carbon dioxide equivalent or CO2 equivalent, is a metric measure used to compare the emissions from various greenhouse gases on the basis of their global-warming potential, by converting amounts of other gases to the equivalent amount of carbon dioxide with the same global warming potential.