Roger has lived in South Africa since 2001, after fleeing violence in the Bukavu region of the Democratic Republic of Congo. On 31 March, as usual, he was selling jeans, shoes and leather jackets – "everything that goes on the human body" – in downtown Isipingo when he was attacked by a group of young men wielding pangas (machetes) and bottles.
Everyone who saw him being attacked that day thought he had been killed.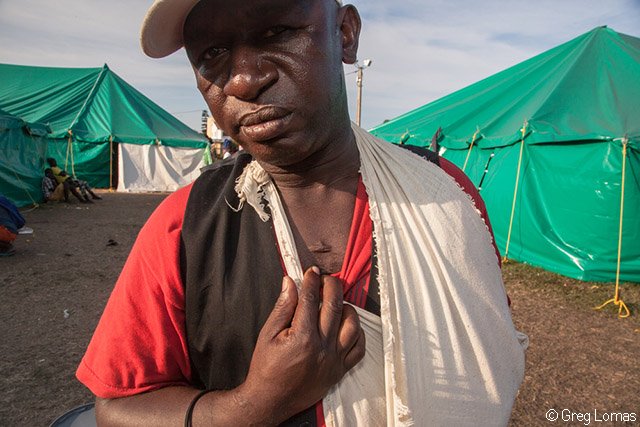 Roger's tells his story:
"It was about 11 o'clock in the morning on 31 March. I was walking near my shop in Isipingo when about 20 guys attacked me. They were quite young, 17 to 25 years old; nobody was over 30 years that I saw. I fell to the ground and they kicked me in my face and on my body.
"They wanted to stab me and I thought I was going to die, but some old ladies shouted at them to leave me alone, not to kill me, because they know me from around there for a long time.
The guys ran away. My shirt was full of blood and I was dizzy, but I got up and I ran away. Further down the road some other guys also attacked me.
This time it was some older men who told them not to kill me. Again the youngsters ran away and left me lying there.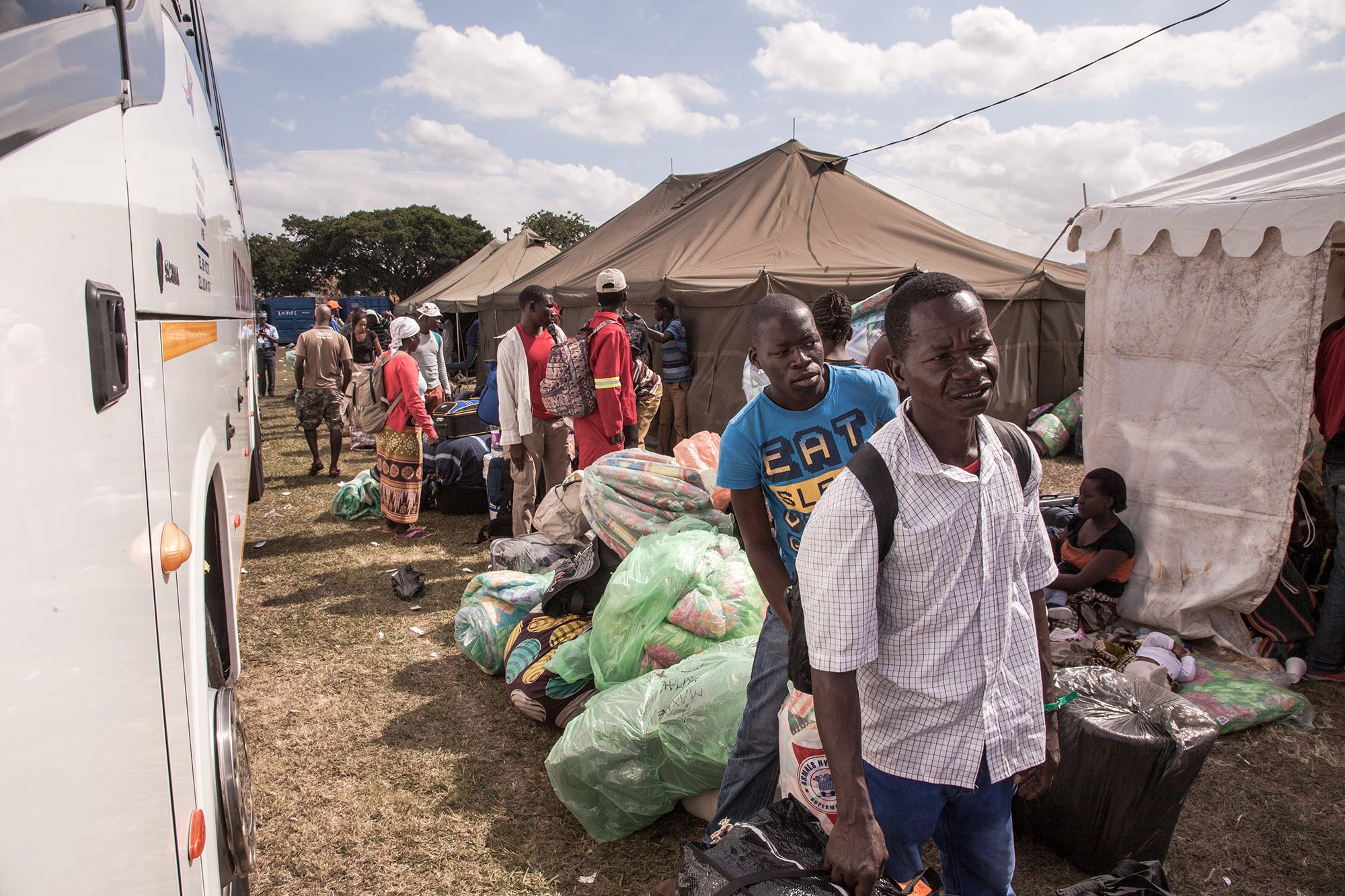 "After that, some guys stopped in a kombi van, told me to get in and lie down on the back seat so I would not be seen by the thugs. I did as I was told, but later the driver began driving very slowly.
One of the others in the van came and told me to take off my shoes. I was surprised to see they were robbing me. I gave them my shoes, my jacket full of blood.
I thought they would definitely kill me, but they dropped me off somewhere I can't remember. I found a place in the bush near a bridge, and I slept there for maybe four hours.
"When I woke up I saw some women walking past. They saw all the blood on me and asked me what had happened. I told them and said I needed to go home to KwaMakhutha.
I wasn't sure I could trust them, but one of them gave me R10 ($0.82/€0.76) for transport, so I went with them. They showed me the road where someone in a car gave me a lift, and I managed to get to my house.
I stayed there for four days by myself, using hot water and some small medicine I had there to fix myself a little bit.
"When the swelling on my face went down, I went to the hospital. I was in a lot of pain, but they found that luckily nothing was broken. Then I came here.
My friends all thought I was dead, so they were happy to see me. Later somebody told me those thugs looted the container where I keep all my stock and stole everything.
My wife died nine months ago and left me with two children: a boy of nine years old and a daughter of three. They are staying with others until my life gets better."
Find out more about MSF's work in South Africa.