During my treatment, I realised that fear will bring you to the ground if you are not courageous. I even thought of committing suicide at one point because of all that I was going through: the injections, the physical pain, depression stigma and loneliness. 

I come from a humble family. I grew up in Enugu, and after graduating from university I did my year's national service; now I'm doing my Master's degree. I am a musician and also a poet.
I first began feeling sick on 9 February – three days after my birthday. I was preparing for a concert, but in the end, I was so sick that I had to cancel the event. When I went to the hospital I was initially placed on anti-malaria drugs as I had all the symptoms of malaria. But the more I took the malaria drugs, the more my condition deteriorated. 

I continued to receive treatment for malaria and also typhoid. But then things got a lot worse; I was experiencing pains all over my body and I struggled to breathe – I even had an X-ray, but they found nothing.  About a week later, blood started coming out of mouth and nose. People became nervous and didn't want to come near me. Until that point, I had been going to a private hospital, but then I was taken to a government hospital.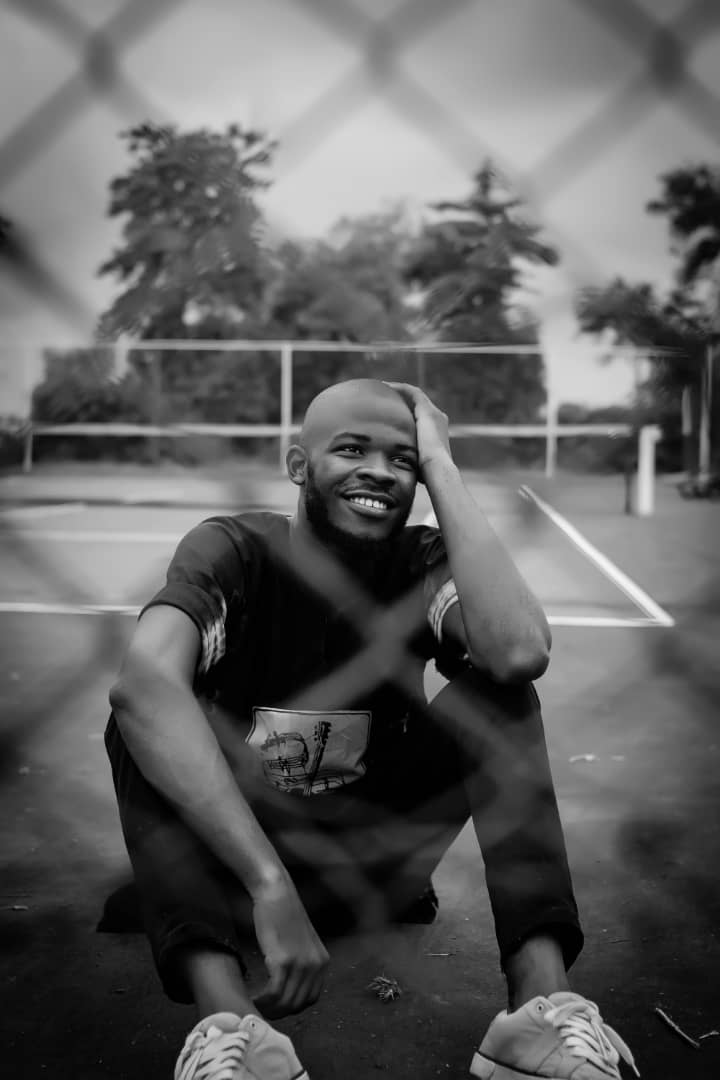 Seeing my condition, the staff at the government hospital did not even want to touch me, and they immediately referred me to Abakaliki. 
At the Federal Teaching Hospital in Abakaliki, I was taken to the emergency unit where a member of MSF staff asked me some questions. Then they took a blood sample and after 24 hours, I was told I had Lassa fever.

After the diagnosis, I was moved from the emergency unit to the virology unit-where people with Lassa fever are treated. That was when it dawned on me that now I could be a source of infection to others. When blood started coming out of my mouth and nose, people behaved as though they had seen a dangerous snake. But I thank God that members of my family gave me all the support I needed – none of them deserted me. I also thank God they were not infected. 
It was a traumatic period for me and my family because of the psychological effect or trauma I went through. Not many people knew about my condition, but even our family doctor was cautious around me and my family. When my mother visited him for a check-up, he was careful not to get too close. This situation made me start telling lies to people about my ailment. My family told me I shouldn't tell people about it – even though I felt that I should have been proud of surviving it. However, people's reactions showed me that is was wiser not to tell people I was a survivor.
During my treatment, the few friends I told avoided me and never visited me. Whenever I called them, they would promise to visit, but it never happened. That was when I realised how it feels to be lonely. But this lonesome feeling ended up being an inspiration for me because I wrote several songs and poems. That was when I approached one member of MSF staff to ask if there is a way I could tell my own side of the story.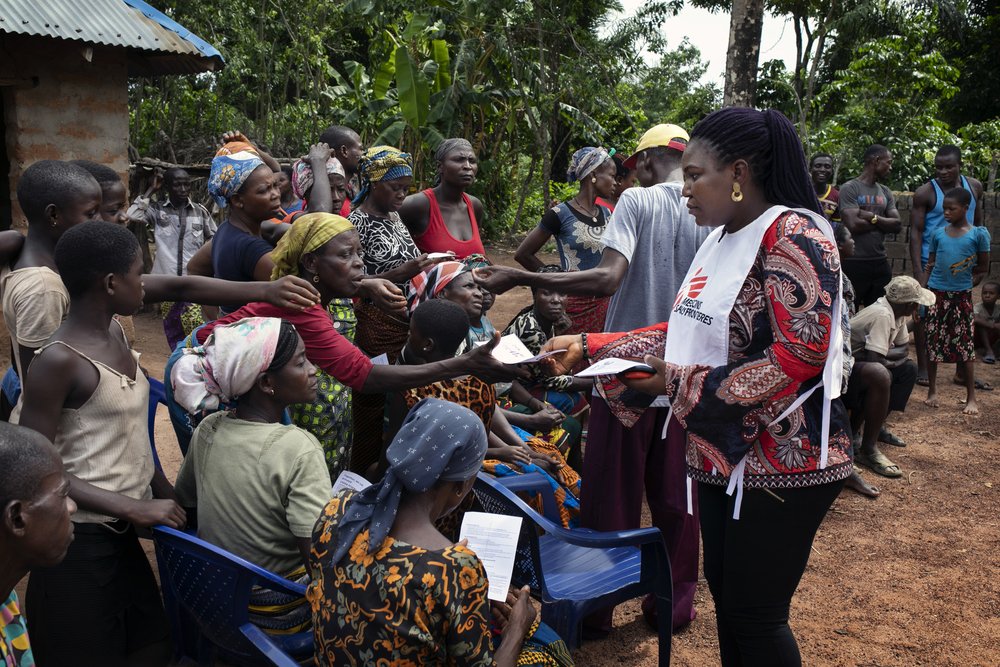 There was a night I had this pain in my stomach, it was so severe that I thought I was going to die. I could not sleep as I kept turning and turning on my bed-there was no position that eased the pain. The only thing that made the pain subside was eating bread. It was the next day that I was told that it was ulcer and I was advised to avoid certain foods. Because of that experience, I developed a fear of nights; whenever night was approaching, I became uneasy. So I concentrated on writing songs and poems. There was a particular poem which I wrote and pasted on the wall so that anyone that reads it will know what we were going through.

I tried to make as many friends as I could during that phase; in fact, I made friends in almost every room at the unit where we were admitted. I did all this just to distract myself from the fear of nights. I also had this roommate that made life easy for me because we made our stay in the hospital bearable for both of us as we turned our room into a lively place as we had discussions into late nights. Unfortunately for me, he was discharged before me.  During my treatment, my mind became clearer and I planned for the future, I was doing voice warm ups and my voice became clearer.   

After my discharge from the hospital, we planned for a thanks giving service in our church where I wanted to give testimony and announce that I survived this dreaded illness, but we had to put it off because of the COVID-19 pandemic. What I'll have to tell anyone in this kind of situation is this: you have to be courageous, keep at the back of your mind that you will recover. It's like going through a dark tunnel – but just know that very soon a tiny ray of light will appear. If you continue walking through that tunnel, you'll emerge in the sunshine. You should be courageous and not afraid because I've come to realise that Lassa fever feeds on our fears and takes advantage of it.
It's important to talk to people because that takes you away from what you are going through. Following medical advice is essential, because aside from medication, we were advised to drink lots of water and I believe that really helped.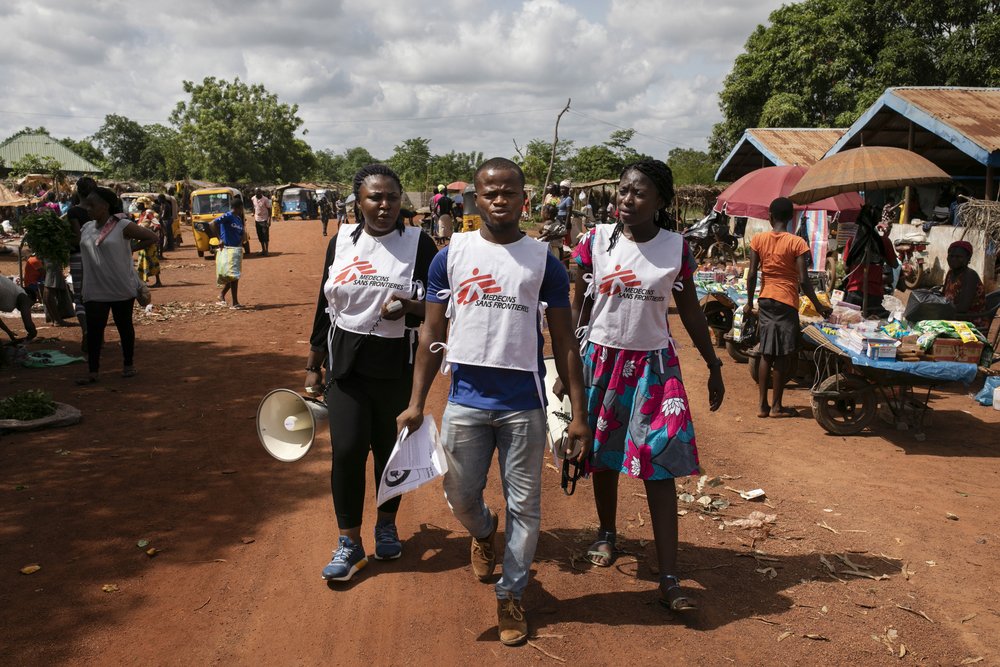 I would also like to make an appeal that a platform should be provided for Lassa fever survivors where they'll let the world know about the disease. I say this because not much is known about Lassa fever and little attention is being given to it because it mostly affects the poor. Those of us that survive the disease have at our own level formed a body and we meet from time to time to share experiences and ideas. For me, the way to express myself is through songs and poetry: 
FEARFUL LASSA
It charged against us like a bull
Its horns headed our way
The sounds of the accelerating hoots,
Sent all the birds flying away
Our bodies became weak
Our eyes closed slowly 
Our legs knocked against each other
Some of us fell...
It approached our red cloth
Nothing but dust and death came behind 
Fiercely, it roared as it came
And we ate; we drank; and we were pierced through
But it still came closer...
But, one by one we began to rise
We stood our grounds
Our positive minds and prayers as our defence 
It hit us hard; 
Our red cloth is intact and still hanging. 
We stood against the FEARFUL LASSA.
---