Forgotten diseases, forgotten displaced people, forgotten conflict in a forgotten corner of the world.
Avra Fialas, MSF field communication manager writes about her conversation with Alejandra Garcia Najaro, a Doctors Without Borders (MSF) paediatrician who recently finished her assignment in Ituri province in eastern Democratic Republic of Congo (DRC). 
At the MSF guesthouse in Bunia, coordinating projects in remote areas of Ituri province, the waves of fieldworkers coming and going every day is impressive. Either they are on short breaks or end of assignment, the exchanges you can have often translate in potentially great stories of experiences from our work in the field.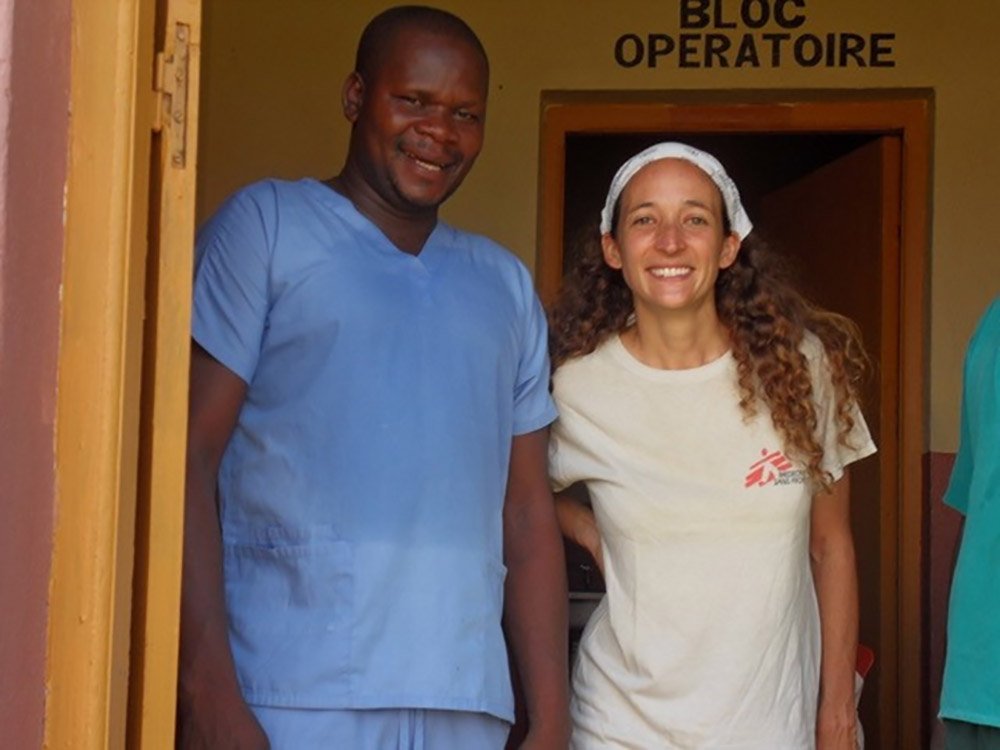 It was during a morning breakfast in our base that I started talking with Alejandra. A small woman with long lustrous curly hair and a smile that can only brighten you up ahead of a busy workday. Alejandra is our paediatrician working in the regional hospitals and healthcare centres that we support. She's been working with MSF for almost 10 years now.
Sipping her coffee while I complain about the lack of sunshine in a yet consecutive gloomy day during the rainy season, she starts talking about this little boy called Mandro, in Drodro, an area not very far from Bunia, that has been heavily affected by the long-lasting intra-ethnic conflict. 
She was giggling showing me the picture of Mandro before and after being cured from terrible scars while I was looking at her in awe not really understanding what had happened in between the child's arrival to the hospital and the day he was cured. I asked Alejandra to tell me more about Mandro's story. 
"I was on my way to the general hospital of Drodro when Diakaridia, our health promoter manager, called me telling me with enthusiasm - I have a child patient for you. 
"Little did I know at the time that this child would be one of the worst affected people by scabies that I've seen so far in my medical career"- Alejandra pauses.  
 "Diakaridia brought the child to the hospital of Drodro. When I saw him I almost jumped in shock. His hands, arms, neck, his whole body from top to bottom were covered in severely over-infected scars from clearly one of the worst forms of scabies – the so-called Norwegian-scabies. The marks were everywhere. But his hands were an impressive sight…noticeably because it's the easiest spot for anyone, to scratch, let alone a child,"Alejandra said, showing me the picture.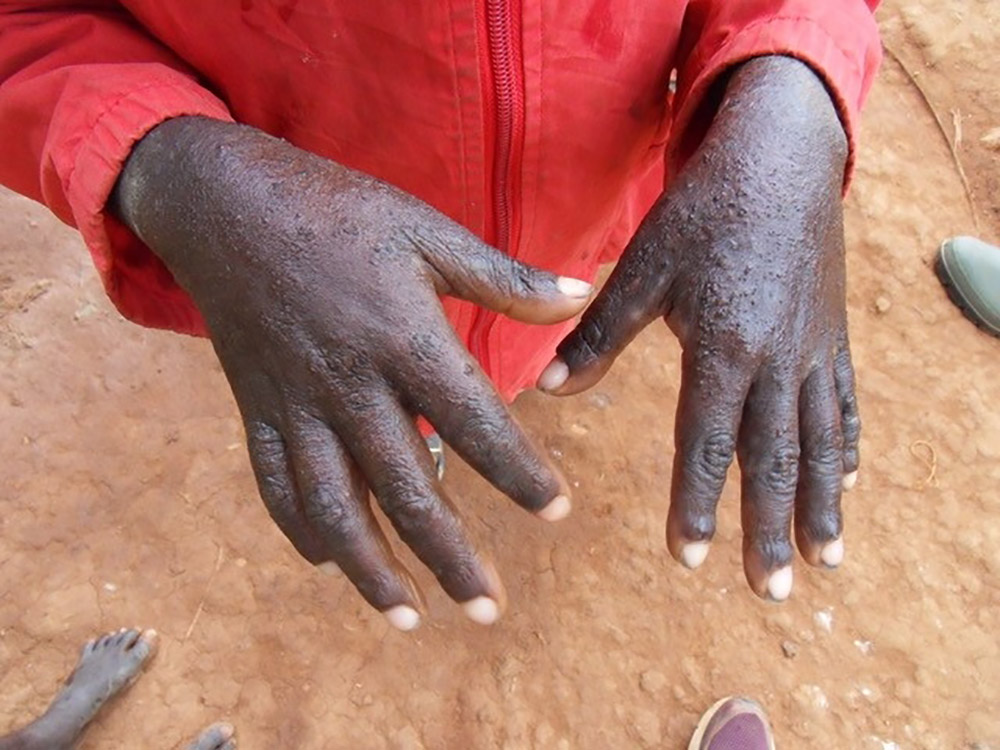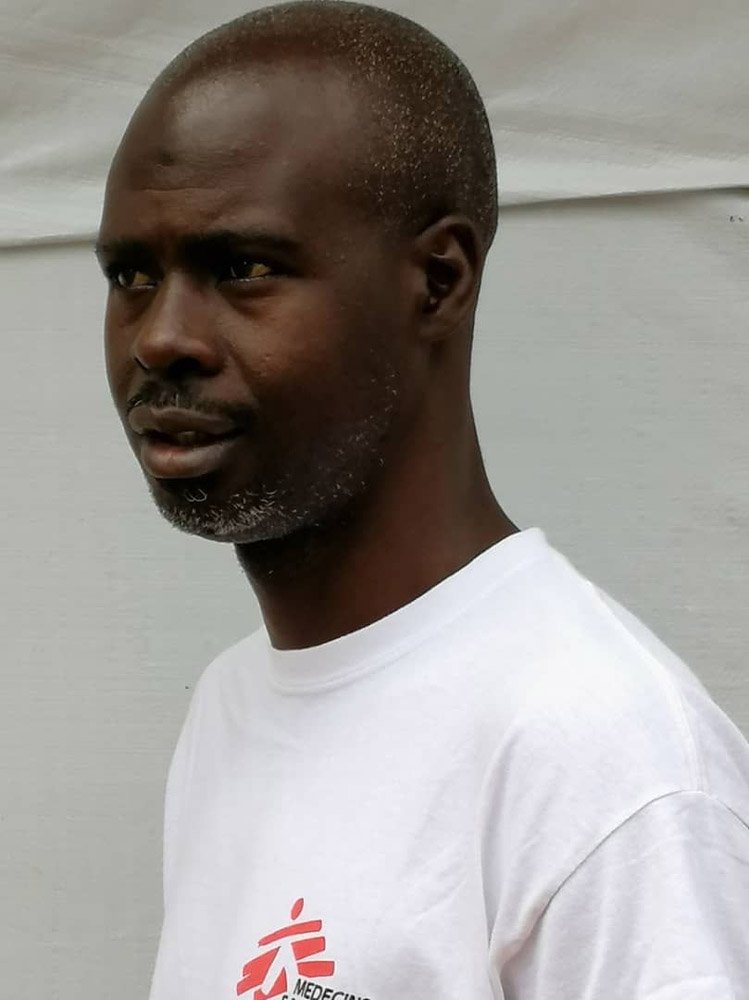 Scabies is listed in medical textbooks as a neglected tropical disease which is still  unfortunately still present several different countries. Even though it is highly contagious, it remains an easily curable skin disease whose treatment is affordable and can even be available for free. However, while the medicine is only one part of the solution, the bigger challenge is in the imminent need to clean everything at home  and this becomes a hurculean task, as his family is required to wash all of their clothes, bed-sheets and at times even the mattresses with soap to kill the scabies parasites. 
How could this be achieved when all these hundreds of thousands of displaced people live in deplorable living conditions, where they barely have water to drink, let alone to wash their clothes?
"Mandro was lucky. Diakaridia found and brought him to the hospital. His wounds from the disease and the constant scratching with hands clearly not clean were over infected and inflamed. He could not move them. We immediately gave him the medicine and skin cream, threw his infected clothes away and gave him some new ones. It is extremely rare to hospitalise people suffering from scabies but this child was one of them. Fortunately, a couple of days later he was fully recovered and could leave the hospital. What an incredibly vivacious child he was!" Alejandra explained. 
Nearly a million displaced people live in, here in Ituri, largely forgotten by the rest of the world. There are barely words to describe their living conditions. Nevertheless, I am struck when a paediatrician so experienced in humanitarian assignments is moved to such an extent by single patient's desperate condition.
I was left with the hope that maybe one day more will be done to improve the living conditions and health of forgotten displaced peopl in this corner of the world 
*Name of the boy has been changed
---
Alejandra Garcia Naranjo is an MSF Paediatrician who just finished her mission in the province of Ituri in DR Congo. More info on the situation of IDPs and the activities of MSF in Ituri DR Congo